FIJ launches new collaborations for next round of diversity fellowships
As part of its commitment to expanding opportunities for diverse journalists, the Fund for Investigative Journalism is partnering with four of the country's most innovative journalism nonprofits for a yearlong fellowship program.
FIJ is proud to join InsideClimate News, The Marshall Project and Reveal from The Center for Investigative Reporting in a collaboration to help increase the ranks of diverse journalists in watchdog reporting, with an emphasis on journalists of color.
Additionally, the Ida B. Wells Society for Investigative Reporting will be providing fellows with training and other support.
The fellowships come with a $15,000 grant, which can be used for reporting expenses and other costs. The deadline to apply is Oct. 1, 2018, and winners will be notified by the end of the year.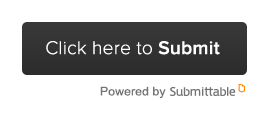 FIJ and its partners will select up to four diversity fellows who will work with one of the three partner outlets for the duration of their investigative projects. The diversity fellows will have access to each outlet's resources and be guided by some of the industry's best editors and investigative journalists.
FIJ's partners encourage deep reporting on climate change and the environment, social justice and the U.S. criminal justice system, and government accountability and the abuse of power.
Applicants will apply to work with one of the partner news outlets, and each partner will choose its own fellows from the pool of applicants.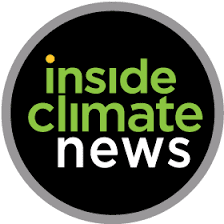 InsideClimate News is a Pulitzer Prize-winning nonprofit and nonpartisan news organization that provides essential reporting and analysis on climate change, energy and the environment. ICN serves as a watchdog on government, industry and advocacy groups. Started 11 years ago as a two-person blog, ICN has grown into one of the largest environmental newsrooms in the country. ICN is committed to establishing a national reporting network, training the next generation of journalists, and strengthening the practice of environmental journalism.
The Marshall Project is a nonprofit, nonpartisan newsroom covering criminal justice issues in the United States. Launched four years ago, it has published more than 1,200 stories with over 100 media partners and has won many top journalism awards, including the Pulitzer. The Marshall Project prioritizes stories that require deep digging and have not been covered by other news outlets – including stories about immigration as a parallel criminal justice system.


Reveal from The Center for Investigative Reporting, the country's oldest nonprofit investigative newsroom, engages and empowers the public through investigative journalism and groundbreaking storytelling that sparks action, improves lives and protects our democracy. Reveal publishes its work on its website, public radio program and podcast (produced with PRX), social media platforms and in collaboration with media partners nationwide. Reveal looks for stories that are unique and deeply investigative – as opposed to explanatory – that can clearly pinpoint who is responsible, with the potential for driving change. A story with strong narrative elements for radio is a plus, and/or a story with strong data components.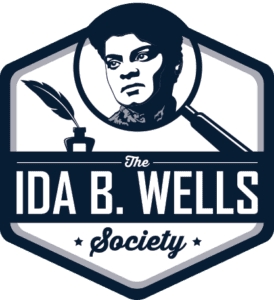 The Ida B. Wells Society is dedicated to increasing and retaining reporters and editors of color in the field of investigative reporting. The organization educates news organizations and journalists on how the inclusion of diverse voices can raise the caliber, impact and visibility of investigative journalism as a means of promoting transparency and good government.
To apply for the fellowships, please visit investigate.submittable.com. If you don't already have a free account with Submittable, your first step will be to create one so you can access our application form. Be sure to select "FIJ 2018 Diversity Fellowships."
The application requires certain materials be uploaded, and applicants must answer a few questions. You may start the application and save your changes: It doesn't have to be done in one sitting, it just has to be done by midnight, Oct. 1, 2018.
Here's a rundown of what the application entails. If you gather your materials ahead of time, the application will take less time to complete.
Title
Enter a title for your submission. Keep it short and descriptive.
Grant proposal
Your proposal should be thorough and compelling. Be sure you are familiar with the mission and work of the partner news outlets with which you wish to work.
Start with a story summary not exceeding 100 words.
Then offer a narrative of no more than three pages to explain what your investigation aims to uncover, why the investigation is important, how you would go about it and why the story is groundbreaking. If the topic has received previous coverage, explain how your story  is different.
Budget
Upload an estimated budget for your investigation. A $15,000 grant will be awarded to pay for travel, document fees, equipment rentals and other reporting costs. Any unused funds will serve as a personal stipend. To see a sample budget, visit http://bit.ly/sample_budget.
Resume
Please provide a resume of no more than three pages.
Bio
Please supply a bio of no more than 100 words.
Two work samples
Accepted file types include text/document files (pdf, docx, doc, txt, rtf, odt, wpf, wpd); art/photography (jpg, tiff, gif, png, svg); audio (mp3, wav, aac, aiff, m4A, ogg, flac, wma); and video (mp4, avi, 3gp, webm, mkv, mov, mpg, flv, wmv, m4v).
Two reference letters
Enter the email addresses of your references. Each reference will receive an email with a link to upload a reference letter. Be sure to have your referrer whitelist submittable.com or check their spam folder to ensure they receive your reference request.
There will be other questions, including prompts for information that FIJ will use for tracking and administrative purposes.
Please do not finalize your application until you are completely finished! You can save your application as you go and come back to it, but once you press APPLY on the final page you will not have a chance to make changes. Remember, it must be submitted by midnight EST at the end of the day on Oct. 1, 2018! (For applicants on the West Coast, that means the deadline is 9 p.m. your time.)
FREQUENTLY ASKED QUESTIONS
What is the purpose of these fellowships?
It is widely recognized that journalists of diverse backgrounds are under-represented in this country's ranks of independent investigative reporters. This initiative is designed to enhance opportunities for greater diversity in investigative journalism, with an emphasis on journalists of color, and to generate important stories about unreported or underreported issues spanning climate change and the environment, the U.S. criminal justice system, social justice, and accountability.
Who may apply?
We invite applications from journalists committed to  investigative work, with an emphasis on journalists of color. Applicants must be legal U.S. residents.
I am not a U.S. citizen. Am I eligible to apply?
You may apply as long as you are a legal U.S. resident.
What does the fellowship cover?
The fellowship comes with a $15,000 grant that can be used for reporting costs, such as travel, document fees, transcriptions and equipment rentals. Any remaining amount can be used as a personal stipend.
What does the fellowship include?
Access to editorial guidance from a partner news outlet, including coaching from staffers with expertise on public records requests, data analysis and specific subject areas. Fellowships do not include residency at the news outlets. The fellowship includes additional training and support from the Ida B. Wells Society for Investigative Reporting.
Where can I learn more about FIJ and its fellowship partners?

Visit:
The Fund for Investigative Journalism
Reveal from The Center for Investigative Reporting
The Ida B. Wells Society for Investigative Reporting
How many awards will be given, and when will I hear?    
Up to four people will be chosen and notified by the end of the year.
How do I apply?
Visit investigate.submittable.com and complete the application under the heading "FIJ 2018 Diversity Fellowships." You may save your work and come back to it at a later time, but once you submit it, you will not be able to edit your application.
When is the deadline to apply?
Proposals will be accepted through 12 midnight, Eastern time, on Oct. 1, 2018.  We highly recommend that you allow enough time to prepare and upload your materials and contend with any Internet difficulties you may have on your end. The application platform will automatically cease accepting applications at the specified deadline. We strongly urge you to submit by 11:59 p.m., Oct. 1, to avoid last-minute difficulties.
When will I find out if my proposal has been selected?
By the end of the year.
If I'm chosen, when must my work be completed?
Recipients must publish their work by Dec. 31, 2019.
Who is behind this journalism diversity initiative?
The Fund for Investigative Journalism (FIJ)  is underwriting the fellowships, using funds from its major donors.
I'm a journalist at a news organization. I would love to scale back my responsibilities there to dig into a reporting project like this. Would I meet your eligibility requirements if I stayed on staff? Is this for freelance journalists only? Could I publish on my employer's website?
With the limited funding we have for this program, we are primarily looking to provide support to journalists without an institutional home. If your news organization happens to be organized as a nonprofit, you may consider applying to the Fund for Investigative Journalism (FIJ) for a general grant (see fij.org). FIJ sometimes awards grants to staffers at nonprofit news organizations. (The next deadline for a general grant of up to $10,000 is Sept. 24, 2018.)
Is a project eligible if it has also won funding from another journalism organization?
Maybe. We would need to know what the other funding source is and what the conditions are. Sometimes there are conflicting conditions between other funding sources and our program. Any additional funding must be disclosed on the application, and a budget must be presented that makes the case that funding from our program is needed.
Do I need to have a journalism degree to be eligible?
A journalism degree is not a prerequisite, but we will look at your resume and previous journalism experience.
If I have more than one story proposal may I apply multiple times?
No. Please choose your best proposal.
I am currently completing a master's program in journalism. As a student, am I eligible?
That depends. If you already have a significant track record in investigative journalism, we would consider your application. Undergraduate students are not eligible.
Are paper applications accepted?
No. All applications must be completed online at investigate.submittable.com.
Do letters of recommendation have to be submitted with my application, by Oct. 1?
Your references must supply recommendation letters by Oct. 8, 2018. Please note that Submittable automatically sends notices to references, but only after the applicant has filed an application.
Do our letters of recommendation need to come from journalists, or can they come from people in the community who can testify to the impact of our previous work?
Your letters of recommendation will carry more weight if they come from your journalism supervisors or journalism colleagues who can attest to your reporting work as well as its impact.
I'm on the Submittable site and I am noticing that there is another application on there for a grant from the Fund for Investigative Journalism. May I apply for both, using the same proposal?
No. We ask that you apply for one grant opportunity at a time using the same proposal. If you apply to this Initiative, please wait until early 2019 to apply for a general grant from FIJ, which has three application cycles each year.
What if I still have more questions about this opportunity?
Email sbergo@fij.org with additional questions.