Prestigious Journalism Awards Honor "No-Jail Jailers" Series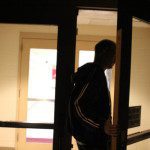 The "No-Jail Jailers" investigation from the Kentucky Center for Investigative Reporting has been honored with two top news industry awards: a national Investigative Reporters and Editors (IRE) award for radio investigative journalism, and a regional Edward R. Murrow Award from the Radio Television Digital News Association.
The investigation exposed a system in Kentucky that wasted $2 million a year, paying 41 elected jailers and deputies in counties that have no jails. The investigation was supported by a grant from the Fund for Investigative Journalism, with funding from The Ethics and Excellence in Journalism Foundation.
IRE judges commented: "The project stood out for the thorough data-driven reporting and the way its engaging interviews made for good radio."
Photo credit: Jacob Ryan
Secret Meetings? Who's to Know?
Miranda Spivack for the Columbia Journalism Review documents the decline of local news coverage, and the rise of community activists to fill the vacuum.  She examines the impact on small town governance: less accountability to open meetings laws, diminished  coverage of meetings, and more single source reporting.
[Reporting sponsored by The Ethics and Excellence in Journalism Foundation.]
Photo credit: Miranda Spivack
It's Not Just Elephants Being Slaughtered; Smaller Animals are Caught by Poachers, Too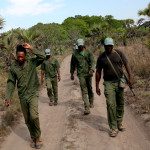 From Laura Krantz for Takepart.com, the story of bushmeat poaching, its effect on Africa's ecosystems and what's being done to stop it.
[Reporting sponsored by The Reva and David Logan Foundation.]
Photo credit: Laura Krantz
Park Foundation Supports Investigative Journalism
(Washington) The Fund for Investigative Journalism (FIJ) is proud to announce that it has received renewed funding from the Park Foundation, the Ithaca New York based foundation. The Park Foundation, a major supporter of public interest media,  environmental concerns, and other sustainability issues, has been an FIJ supporter since 2010.
The Park Foundation awarded $50,000 which will allow FIJ to make eight competitively awarded grants and launch as many domestic investigations by independent investigative reporters during the coming year. The grants will be awarded during the course of three FIJ grant cycles starting in May and continuing through early 2017.
During the past year, Park funding has been responsible for investigations by FIJ-supported journalists of immigration detention centers, failures of the criminal justice system, environmental hazards, and much more.
The Fund for Investigative Journalism, founded in 1969, makes grants to independent investigative journalists to cover the costs of reporting, such as document retrieval, travel to develop and interview sources, and rental fees for multi-media production equipment. A typical grant is $5,000.
In 2015, FIJ grantees produced more than fifty investigative stories in the United States and around the world.
FIJ relies on the support of individuals and foundations. Donations can be made online, www.fij.org, or by mail to the Fund for Investigative Journalism, 529 14th Street, NW, 13th floor, Washington DC 20045.