October 10th, 2014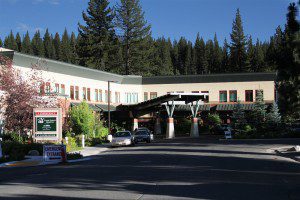 From Moonshine Ink, an investigation of public funds drained for a hospital expansion in a small California town and an "all-in-the-family"  consultant contract that is an apparent conflict of interest. Reporter David Bunker finds that public funding of the hospital district does not clearly benefit patients.
"The billing and care at Tahoe Forest Hospital is similar to a private hospital experience," he reports.
Moonshine Ink's investigation is in-depth, with periodic follow-up reports:
Hospital board finds insufficient evidence of conflict.
Sparks fly at hospital board meeting.
[Reporting sponsored by The Green Park Foundation and The Park Foundation.]
Photo credit: Emily Dettling/Moonshine Ink
September 30th, 2014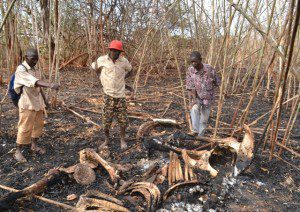 From Estacios Valoi for Oxpeckers, findings of official complicity in the slaughter of elephants – which has become "industrial" in scale in northern Mozambique.
"The killing of elephants in the north of Mozambique is reaching proportions never seen before," an advisor to the World Conservation Society told Valoi. Their ivory tusks are then smuggled across borders, mainly to China and Vietnam.
Despite tougher laws, Valoi's investigation found that officials facilitate the illegal trade. "Some sell weapons and ammunition, military uniforms and boots, and others facilitate the release of detainees and the disappearance of evidence," reports Valoi.
Valoi is a member of the Forum for African Investigative Reporters.
Photo credit: Estacios Valoi
[Reporting supported by The Green Park Foundation and The Reva and David Logan Foundation.]
September 22nd, 2014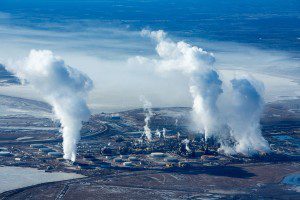 For "Making Contact" and KBOO-FM – Portland, Barbara Bernstein has produced the radio documentary "Fighting Goliath," exploring the environmental protest in the Pacific Northwest over proposed industrial trucking corridors for heavy mining equipment. The equipment "mega-loads" were headed to Canada and the sites of the controversial Tar Sands mines, one step in the process of exploiting Canadian oil resources for American gas tanks, if the Keystone Pipeline is authorized. If the US pipeline is not approved, the tar sands oil will go through Canadian pipelines to the Pacific coast.
[Reporting sponsored by The Park Foundation.]
Photo credit: Alex S. MacLean
September 22nd, 2014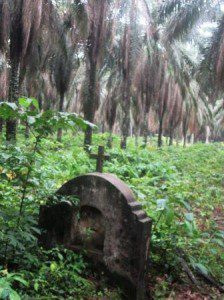 For Info-Afrique.com, reporter Christian Locka reports that a contractor working for the leading palm oil corporation in Cameroon dumped human excrement in the Mboma river, polluting water used for drinking and cooking water. The company, formerly owned by the state, is now owned by a French businessman.
Land has been taken to make way for the palm oil farms, and graveyards, schools, churches – entire villages have been destroyed.
The government, which receives money from the corporation, remains silent in the face of the abuses.
[Reporting sponsored by The Reva and David Logan Foundation.]
Photo credit: Christian Locka
September 19th, 2014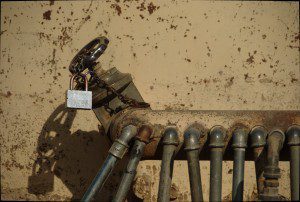 From Chad Bouchard for 100Reporters, the tragic story of millions of dollars from the U. S. State Department squandered on misguided attempts to bring clean drinking water to rural residents of Iraq. The project in the Sinjar district, in northwestern Iraq, was undermined in part by a history of government corruption in the region, corruption that has fueled anger and aided Islamic State recruitment. Since Bouchard's visit there, the Islamic State attacked Sinjar and now controls the area.
The Iraqis accuse Americans in charge of reconstruction projects with refusing to listen to local geologists familiar with water and soil conditions, preferring to do things their own way.
The projects, marked by cracked pipelines, stolen parts, and shoddy materials, have been largely abandoned. Residents have to pay out of their own pockets to provide basic water services their government and American dollars have not provided.
[Reporting sponsored by The Park Foundation.]
Photo credit: Sami Hilali 
September 8th, 2014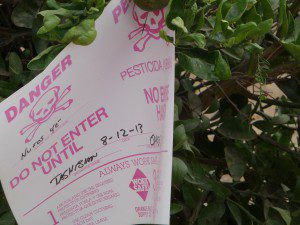 Li Miao Lovett reports for the National Radio Project that a chemical considered too dangerous for household use is still being sprayed to kill insects on croplands, exposing farmworkers and their families to its hazards.
An excerpt from the report:
In 2001, the U.S. Environmental Protection Agency – EPA – moved to protect children by banning in-home use, but the pesticide [chlorpyrifos] remains widely used in agriculture.
So you won't find this chemical now in your can of bug spray but farmworkers and their children continue to be exposed to chlorpyrifos.
Photo credit: Li Miao Lovett.
[Reporting sponsored by The Park Foundation.]
September 8th, 2014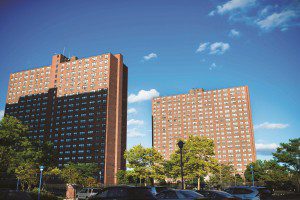 From Spare Change, the nation's oldest street newspaper, published in Boston and sold by homeless and low-income vendors: an investigation of public housing conditions by Shawn Musgrave. In his initial report, Musgrave details the frustrations in getting public records from the U. S. Department of Housing and Urban Development. Although some housing advocates in Boston say housing conditions have improved in recent years, Musgrave's attempts to check that out have been stymied, so far, by HUD's failure to provide timely information. But Musgrave is not done investigating.
Photo credit: Zhengzeng Wang for Spare Change News
[Reporting sponsored by The Ethics and Excellence in Journalism Foundation.]
September 5th, 2014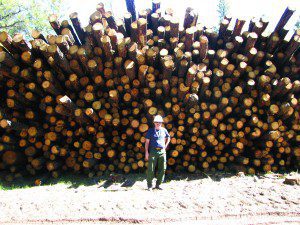 For High Country News, Claudine LoMonaco reports on a bungled attempt to restore Arizona forest land. The project, she reports, is "in danger of unraveling. And the blame for the delays, uncertainty and outright failures seems to lie squarely with the [U. S.] Forest Service."
Photo credit: 4FRI/USDA Forest Service.
[Reporting supported by The Ethics and Excellence in Journalism Foundation and The Park Foundation.]
August 27th, 2014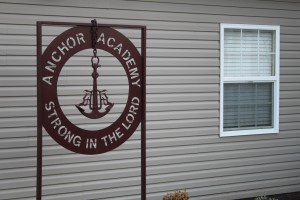 From Missouri, the legacy of a residential treatment facility for boys and young men, and stories of an abusive regime of "tough love." Maurice Chammah, reporting for the Juvenile Justice Information Exchange, talks to the teens who lived there about the memories that haunt them. He also talks with the staff who tried to maintain control.
[Reporting sponsored by The Ethics and Excellence in Journalism Foundation.]
Photo credit: Maurice Chammah.
August 27th, 2014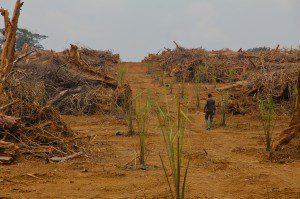 From Cameroon, Christiane Badgley reports for Foreign Policy on the bulldozing of forest land for plantations of trees which produce an oil used as biofuel, and for household purposes such as cooking.  "The world is upside down," the founder of a Cameroon NGO told Badgley, because the country has to import $600 million worth of food each year, while striking deals favorable to international agricultural ventures. The investors are allowed to buy land cheaply, receive tax breaks, and despite publicly proclaimed goals of lifting local people out of poverty, the projects raise many unsettling questions. Will the development be environmentally sustainable, and will it turn self-sufficient farmers into low-wage plantation workers?
[Reporting sponsored by The Green Park Foundation.]
Photo credit: Christiane Badgley