September 27th, 2016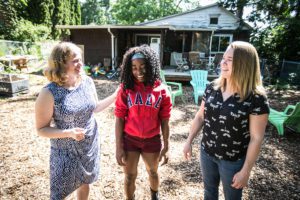 With no place else to take foster children, social workers in Washington state's Puget Sound area have increasingly resorted to housing children in hotels at night, then babysitting them in child welfare offices during the day.
As InvestigateWest reported, in partnership with "Crosscut" and KCTS Television, the state has grown so desperate that it pays some foster parents up to $325 a night – more than 10 times the normal daily rate. And because there are no regular foster families to take them, some children spend nights at group facilities for runaways and youths with severe mental health problems. State officials concede the system is in "crisis."
[In photo, Angelique Kelley (center) was fortunate to have been adopted as a teen out of foster care by Lauren Hubbard and Reiley Wicken. But the scars of her 17 moves in foster care remain. Photo by Paul Joseph Brown/InvestigateWest]
[Reporting sponsored by The Park Foundation.]
September 26th, 2016
Earlier this year, President Obama announced an offshore drilling plan that excluded the Atlantic. As Facing South reported earlier this year, it was a major setback for the Outer Continental Shelf Governors Coalition, which Facing South described as "a secretive group founded in 2011 to revive and expand offshore drilling in the wake of the BP disaster."
As part of her three-part series on Atlantic drilling, Sue Sturgis, the editorial director of Facing South and the Institute for Southern Studies, unraveled the unusual relationships between the Governors Coalition and the oil and gas industries.
[Photo by J. Stephen Conn via Flickr.]
[Reporting sponsored by the Park Foundation.]
September 20th, 2016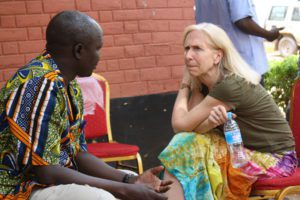 While some evangelicals might dismiss talk about diversity, others say it's a theological imperative. Steve Rabey, writing for Religion News Service and the Colorado Springs Gazette, reports that women and people of color aren't well represented in the leadership ranks of so-called parachurches — the thousands of religious nonprofit groups involved in various forms of Christian ministry.
(Photo of Jane Overstreet, one of the few women to lead a nonprofit religious ministry, is courtesy of Caleb Overstreet and Developmental Associates International.)
[Reporting sponsored by the Ethics and Excellence in Journalism Foundation.]
September 19th, 2016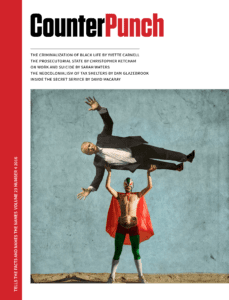 Concern over people being wrongly imprisoned has prompted the rise of conviction review units across the country, now in 24 jurisdictions nationwide, from Los Angeles to Philadelphia. But as Christopher Ketcham reports in CounterPunch, the attempt by prosecutors to self-police may only be a stopgap measure in what he and others call a broken justice system.
[Reporting sponsored by The Park Foundation.]
September 17th, 2016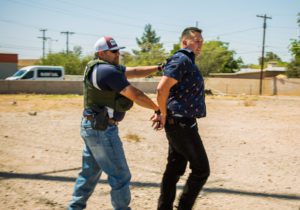 As Liz Navratil reported for the Pittsburgh Post-Gazette, federal data shows more than 4 million people in the United States are on parole, probation or similar programs. In 2014, more than 350,000 returned to jail, with nearly 100,000 of them for new crimes.
Research shows that addressing violations quickly reduces the probability that probationers and parolees will go on to commit new crimes.
Yet, agencies across the country often lose track of probation and parole violators – in some cases, leading to horrendous consequences.
(In photo, a federal agent assists in the arrest of Antonio Alejandro Garcia, 37, in Pima County, Arizona. Garcia was wanted for a probation violation in one case and for leaving his sentencing in another case. Photo by Andrew Rush, Pittsburgh Post-Gazette.)
[Reporting sponsored by The Park Foundation.]
August 29th, 2016
Kent Paterson of Frontera NorteSur, in the first of a series on small town governance, describes how the excessive levels of arsenic in water supplies along the southern border of New Mexico, a longstanding problem, was exacerbated by the complete break-down of two water treatment plants. The utility in charge of delivering clean water belatedly notified residents of a consistent pattern of violations, going back four years, but the lack of consistent, timely notifications was itself a violation of the Safe Drinking Water Act. "… some of the basic elements of Management 101 hadn't been followed," according to a local official.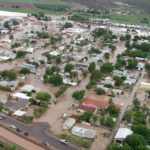 And finally, the small town of Hatch, New Mexico, having slowly recovered – by and large – from a devastating 2006 flash flood, struggles for a way to protect itself from future floods. The community is particularly vulnerable because most people living there have no flood insurance.
[Reporting sponsored by The Ethics and Excellence in Journalism Foundation.]
July 26th, 2016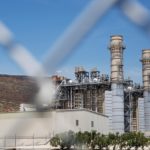 From inewsource reporters Chris Young and Ingrid Lobet, an investigation into how a buying binge of power plants led to a boost in electricity rates for San Diego residents, now among the highest in the nation. Deals were struck that may have also set the stage for ongoing criminal investigations. Inewsource is a San Diego based nonprofit news organization.
[Reporting sponsored by The Reva and David Logan Foundation.]
Photo credit: Megan Wood
July 13th, 2016
NEW ORLEANS — It all began with a tweet from a lady working in an organization concerned about governance of water bodies such as rivers. On responding to the tweet, she informed me of the danger that was being posed to Lake Turkana in Kenya due to the construction of Gibe 111 dam in Ethiopia, urging me to follow up on the story. I went a notch higher and presented a proposal to the Fund for Investigative Journalism to investigate the story, which was accepted. It is because of this investigative series that highlighted the plight of Kenyans and even Ethiopians that I landed an opportunity to attend the Investigative Reporters and Editors conference in New Orleans in June 2017.
It was a time for the crème de la crème in investigative reporting globally to converge in New Orleans to share their work and share ideas on how to make investigative reporting better. Sessions explored several themes ranging from data journalism, health reporting freelancing and business journalism. I was happy to be a panelist in the session on uncovering stories on the environmental beat, alongside other journalists from the Society for Environmental Journalists (SEJ). I was able to share my work in environmental reporting in Kenya with conference participants.
My presentation focused on Gibe III dam in Ethiopia, its connection to Lake Turkana in the North of Kenya and the predicament facing residents who rely on the Lake for water for domestic purposes. The audience applauded the Turkana reporting for the series #Lake TurkanaUnder Siege, saying it was an important avenue for the vulnerable community to share their plight. Read the rest of this entry »
June 24th, 2016
Throughout the year, the Georgia News Lab has been responsible for stories that expose unethical practices in Georgia government. The Georgia News Lab is an innovative model for training diverse journalists from historically black universities. It combines classroom training with the real-world practice of journalism side-by-side with professionals at the Atlanta Journal-Constitution (AJC) and WSB-TV. The results are impressive: student reporting teams, coupled with AJC reporters, produced investigations that broke news. In one story they reported on a state lawmaker who had not disclosed state payments to his private business. Another uncovered special interest campaign contributions to a candidate who had pledged not to accept such donations. The team also documented the wide-spread disregard by Atlanta judges in complying with financial disclosure requirements.
[Reporting sponsored by The Gannett Foundation.]
Photo courtesy of the Georgia News Lab
June 24th, 2016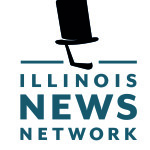 Scott Reeder of Illinois News Network reports that taxpayers in Illinois are increasingly footing the bill for public sector union officials. It's a policy called "release time" for public employees, who are paid up to $141,000, and is written into contracts to ensure labor peace. At least forty Illinois counties follow this practice.
[Reporting sponsored by The Ethics and Excellence in Journalism Foundation.]