September 9th, 2017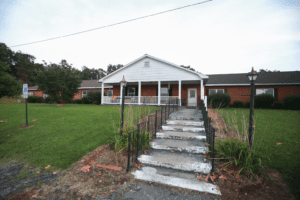 A team from Carolina Public Press reviewed three years of public records for all 1,200 adult care homes in North Carolina and conducted dozens of interviews with regulators, patient advocates, facility managers and others. The result was a series of stories revealing the inconsistencies and troubling issues that undermine the regulation and oversight of these private, for-profit facilities.
(Photo by Colby Rabon/Carolina Public Press: A New Outlook of Taylorsville is an adult care home in rural Alexander County in North Carolina. Residents started a fire there in December 2014. The facility remains open, with zero stars, according to state regulators.)
[Reporting for this project was provided by the Ethics and Excellence in Journalism Foundation.]
September 6th, 2017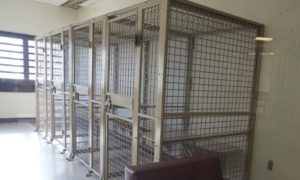 With no place to house some mentally ill people who could pose a danger to themselves or others, New Hampshire has taken the unusual step of housing them in the psychiatric unit of the state prison — even if they haven't committed a crime, according to a report by Nancy West, co-published by InDepthNH.org and the New Hampshire Business Review. That's despite warnings by the New Hampshire Psychiatric Society three decades ago advising against commingling civilly committed individuals with convicted criminals. Some states, West noted, have banned the practice even for very brief holds.
(Photo by Nancy West: "Therapy booths" are used for group therapy for some mentally ill patients at the Secure Psychiatric Unit at the New Hampshire State Prison for Men in Concord, New Hampshire.)
[Reporting for this project was provided by the Ethics and Excellence in Journalism Foundation.]
August 23rd, 2017
Massachusetts has more repeat lottery winners than any other state, and some are redeeming so many winning tickets that they're raising questions about the integrity of the $5 billion state lottery. Massachusetts officials have long suspected that some frequent winners cash lottery tickets for others who don't want to claim the money themselves because of taxes, child support or other debts, wrote Michael Levenson of the Boston Globe and Jeff Kelly Lowenstein, a visiting professor at Columbia last semester.
The story was part of an analysis of nearly 11 million lottery records from 34 states by PennLive.com and students at Columbia University's Graduate School.
In Connecticut, a handful of big lottery winners show up again and again. A first-ever analysis of lottery winnings dating back to mid-1998, conducted by the Hartford Courant in collaboration with students at the Columbia journalism school, found 57 people who have won $1,000 or more at least 50 times.
The projects in Massachusetts and Connecticut are part of an international investigation involving reporters from Africa, Europe and the United States.
[Reporting for this project was provided by the Green Park Foundation.]
August 7th, 2017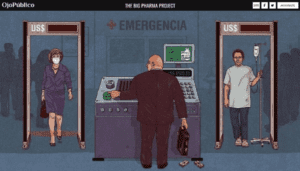 An investigation led by Fabiola Torres on behalf of Ojo-publico.com reveals the pressure exerted by pharmaceutical companies across Latin America to prolong their monopolies via diplomatic lobbying, court action and the use of the patent system to stifle competition. The result offers a glimpse at questionable practices that make it difficult for some of the region's most vulnerable populations gain access to costly medicines. The investigation was a collaboration that brought together journalists from Mexico, Argentina, Guatemala and Colombia.
[Reporting for this project was sponsored by the Green Park Foundation.]
August 7th, 2017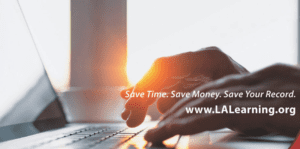 Prosecutors in Louisiana are diverting traffic fines to their coffers, depriving public defenders and other agencies of much-needed revenue. An investigation by Samantha Sunne on behalf of The Lens, shows that an increasing number of District Attorneys across the state are using a pre-trial diversion program to keep traffic fines for themselves. Ordinarily, traffic tickets go through the court system and the resulting fines are divided among several agencies. But the diversion program keeps the tickets from reaching the court system, which means the fines aren't shared with other agencies such as public defenders offices, which are already underfunded and are losing a key source of income.
[Reporting for this project was sponsored by the Park Foundation.]
July 16th, 2017
A two-year investigation found that seed-corn companies like Monsanto use contractors to recruit thousands of migrant farm workers for producing hybrid corn seeds in an $11 billion industry. According to the investigation by Laird Townsend for the Midwest Center for Investigative Reporting, the use of contractors has led to repeated allegations of labor violations over the past decade against Monsanto, DuPont Pioneer, and their contractors — from broken recruiting promises and minimum-wage violations, to improperly withheld pay and substandard housing.
(Photo by Alan Pogue/Texas Center for Documentary Photography: Marcilia Estrada Castillo reaches to pull off a tassel from an ear of corn on a detasseling job in 1981. Detasseling facilitates the production of hybrid corn. The practice has remained little changed for decades.)
[Reporting for this project was sponsored by the Park Foundation.]
July 14th, 2017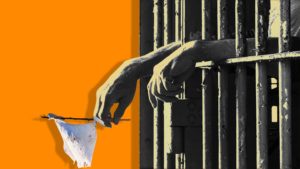 Hella Winston examined 263 wrongful murder convictions for her piece published by the Daily Beast and found that prosecutors brought charges against a new suspect in just 7 percent of those cases. It's partly because prosecutors don't want to acknowledge their mistakes and the challenges they face in successfully prosecuting another suspect after an earlier conviction has been thrown out.
[Reporting for this project was sponsored by the Reva and David Logan Foundation.]
July 6th, 2017
If domestic abuse is one of the most underreported crimes, domestic abuse by police officers is virtually an invisible one, according to compelling report by Melissa Jeltsen and Dana Liebelson for the Huffington Post. Because there are no government statistics, it is nearly impossible to calculate the frequency of domestic crimes committed by police—not least because victims are often reluctant to seek help from their abuser's colleagues. A Cato Institute researcher they interviewed said that domestic violence is "the most common violent crime for which police officers are arrested." And yet, most of the arrested officers appear to keep their jobs. Jeltsen and Liebelson spent months reporting out one particular case with two victims, shedding light on how officers can use their positions to facilitate abuse.
(Graphic courtesy of the Huffington Post.)
[Reporting for this project was sponsored by the Park Foundation.]
June 21st, 2017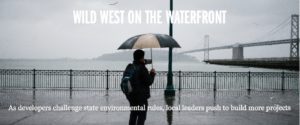 Pressure from real estate developers in the San Francisco Bay Area has undermined regulations meant to protect shoreline from rising sea levels, according to an investigation by the San Francisco Public Press. The landmark California Environmental Quality Act, a key tool for city planners, has faced successful legal challenges from industry. As a result, state regulations have loosened and local governments have been slow to react. In San Francisco and across the region, local officials continue to promote large coastal developments despite increasingly dire scenarios precipitated by greenhouse gases, the melting of the world's glaciers and the increasing intensity of storms.
[Reporting for this project was sponsored by The Park Foundation.]
June 5th, 2017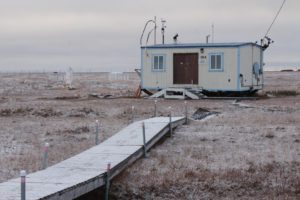 As warming temperatures thaw the Arctic, pressure is mounting to develop new sources of oil and gas and expand shipping routes throughout the region. As Madeline Ostrander reports for "ensia," the Arctic is especially vulnerable to a type of air pollution called black carbon, and scientists are scrambling to understand and mitigate its impacts before it's too late.
(Photo by Madeline Ostrander: Scientists study the impacts of air pollution on the Arctic in this remote lab outside of Utqiaġvik, Alaska.)
[Reporting for this project was sponsored by the Park Foundation.]