August 29th, 2016
Kent Paterson of Frontera NorteSur, in the first of a series on small town governance, describes how the excessive levels of arsenic in water supplies along the southern border of New Mexico, a longstanding problem, was exacerbated by the complete break-down of two water treatment plants. The utility in charge of delivering clean water belatedly notified residents of a consistent pattern of violations, going back four years, but the lack of consistent, timely notifications was itself a violation of the Safe Drinking Water Act. "… some of the basic elements of Management 101 hadn't been followed," according to a local official.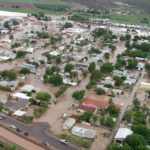 And finally, the small town of Hatch, New Mexico, having slowly recovered – by and large – from a devastating 2006 flash flood, struggles for a way to protect itself from future floods. The community is particularly vulnerable because most people living there have no flood insurance.
[Reporting sponsored by The Ethics and Excellence in Journalism Foundation.]
July 26th, 2016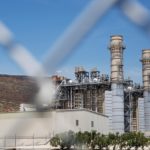 From inewsource reporters Chris Young and Ingrid Lobet, an investigation into how a buying binge of power plants led to a boost in electricity rates for San Diego residents, now among the highest in the nation. Deals were struck that may have also set the stage for ongoing criminal investigations. Inewsource is a San Diego based nonprofit news organization.
[Reporting sponsored by The Reva and David Logan Foundation.]
Photo credit: Megan Wood
July 13th, 2016
NEW ORLEANS — It all began with a tweet from a lady working in an organization concerned about governance of water bodies such as rivers. On responding to the tweet, she informed me of the danger that was being posed to Lake Turkana in Kenya due to the construction of Gibe 111 dam in Ethiopia, urging me to follow up on the story. I went a notch higher and presented a proposal to the Fund for Investigative Journalism to investigate the story, which was accepted. It is because of this investigative series that highlighted the plight of Kenyans and even Ethiopians that I landed an opportunity to attend the Investigative Reporters and Editors conference in New Orleans in June 2017.
It was a time for the crème de la crème in investigative reporting globally to converge in New Orleans to share their work and share ideas on how to make investigative reporting better. Sessions explored several themes ranging from data journalism, health reporting freelancing and business journalism. I was happy to be a panelist in the session on uncovering stories on the environmental beat, alongside other journalists from the Society for Environmental Journalists (SEJ). I was able to share my work in environmental reporting in Kenya with conference participants.
My presentation focused on Gibe III dam in Ethiopia, its connection to Lake Turkana in the North of Kenya and the predicament facing residents who rely on the Lake for water for domestic purposes. The audience applauded the Turkana reporting for the series #Lake TurkanaUnder Siege, saying it was an important avenue for the vulnerable community to share their plight. Read the rest of this entry »
June 24th, 2016
Throughout the year, the Georgia News Lab has been responsible for stories that expose unethical practices in Georgia government. The Georgia News Lab is an innovative model for training diverse journalists from historically black universities. It combines classroom training with the real-world practice of journalism side-by-side with professionals at the Atlanta Journal-Constitution (AJC) and WSB-TV. The results are impressive: student reporting teams, coupled with AJC reporters, produced investigations that broke news. In one story they reported on a state lawmaker who had not disclosed state payments to his private business. Another uncovered special interest campaign contributions to a candidate who had pledged not to accept such donations. The team also documented the wide-spread disregard by Atlanta judges in complying with financial disclosure requirements.
[Reporting sponsored by The Gannett Foundation.]
Photo courtesy of the Georgia News Lab
June 24th, 2016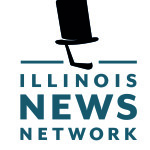 Scott Reeder of Illinois News Network reports that taxpayers in Illinois are increasingly footing the bill for public sector union officials. It's a policy called "release time" for public employees, who are paid up to $141,000, and is written into contracts to ensure labor peace. At least forty Illinois counties follow this practice.
[Reporting sponsored by The Ethics and Excellence in Journalism Foundation.]
June 24th, 2016
From Mark Betancourt for The Nation, the story of the pain and suffering endured by terminally ill people who have no insurance. For the undocumented, no federal programs are available. Even those with legal resident status wait long hours in emergency rooms for pain medication; hospice care would provide relief, but it's unaffordable without insurance.
[Reporting supported by The Ethics and Excellence in Journalism Foundation.]
June 13th, 2016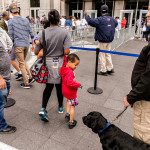 From City Limits, an investigation finds that weak laws and oversight, poor training and limited accountability affect much of the private-security industry in New York State. While pay has improved in recent years, many security workers still deal with low wages and training scams. Private security guards are everywhere in New York City, from construction sites to department stores, banks and homeless shelters, and yet New York's laws and regulatory agencies have failed to keep up with the explosion in demand since September 11. The public has limited recourse when guards do something wrong.
[Reporting sponsored by The Ethics and Excellence in Journalism Foundation.]
Photo credit: Adi Talwar
June 3rd, 2016
From Steve Brenner for The Guardian, the story of the wide-ranging corruption scandal that almost scuttled the first Copa America football (soccer) tournament to be hosted outside of South America.
[Reporting sponsored by The Reva and David Logan Foundation.]
May 27th, 2016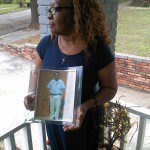 From David Krajicek for The Crime Report, an investigation of long sentences that test the question: how much punishment is enough? Focusing on Aaron Johnson of Alabama, convicted after a fourth trial for a 1994 murder, Krajicek writes: "His story is an example of the enduring after-effects of the politicization of American justice through legislated sentencing mandates. A generation ago, experts say, Johnson likely would have served fewer than 20 years for a comparable crime. Even today, he would be parole-eligible in many states.
"Instead, he is caught in the country's lifer bubble, roughly 175,000 strong and growing—a neglected remainder of the lock-'em-up frenzy of the 1980s and 1990s. The number of lifers today is comparable to the entire U.S. prison population in 1968. The racial imbalance is striking: Half of all lifers are black, four times the percentage of African-Americans in the U.S. population.
"Yet so far lifers have been excluded from reform discussions, even though the country's long-term prisoners are the core constituency of the methodical mass incarceration that is widely viewed as racist and ineffectual."
[Reporting sponsored by The Ethics and Excellence in Journalism Foundation.]
Photo of Dinah Robinson, Johnson's mother, by David J. Krajicek
May 27th, 2016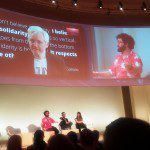 The Fund for Investigative Journalism is sending six training fellows to conferences and symposiums across the globe. Marianna Grigoryan, the editor-in-chief and an investigative reporter for MediaLab.am in Yereven, Armenia, recently attended the Logan Symposium in Berlin, which was organized by the Centre for Investigative Journalism (CIJ).
Thoughts About Today and T

omorrow

 From the Logan CIJ Symposium
By Marianna Grigoryan
I had the honor of attending the Logan Symposium in Berlin, thanks to the Fund for Investigative Journalism. The symposium covered secrecy, surveillance censorship — and the defense of freedom, democracy and a free press.
Attendees heard from numerous speakers, including Edward Snowden and Julian Assange.
"You have to actually risk something if you want things to get better," Snowden told us during a live video feed.
I traveled from sunny Yerevan to cold Berlin. Accompanied by gloomy March clouds, I hurried to the Berlin Congress Сenter every day. I compared lives in the two cities, taking notice of people's moods. I thought about my city, where the rich and the poor are polarized. And I asked myself if reporters truly have the power to change things and influence lives.