September 8th, 2014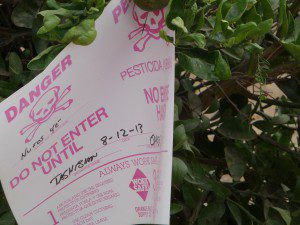 Li Miao Lovett reports for the National Radio Project that a chemical considered too dangerous for household use is still being sprayed to kill insects on croplands, exposing farmworkers and their families to its hazards.
An excerpt from the report:
In 2001, the U.S. Environmental Protection Agency – EPA – moved to protect children by banning in-home use, but the pesticide [chlorpyrifos] remains widely used in agriculture.
So you won't find this chemical now in your can of bug spray but farmworkers and their children continue to be exposed to chlorpyrifos.
Photo credit: Li Miao Lovett.
[Reporting sponsored by The Park Foundation.]
September 8th, 2014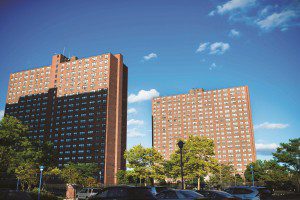 From Spare Change, the nation's oldest street newspaper, published in Boston and sold by homeless and low-income vendors: an investigation of public housing conditions by Shawn Musgrave. In his initial report, Musgrave details the frustrations in getting public records from the U. S. Department of Housing and Urban Development. Although some housing advocates in Boston say housing conditions have improved in recent years, Musgrave's attempts to check that out have been stymied, so far, by HUD's failure to provide timely information. But Musgrave is not done investigating.
Photo credit: Zhengzeng Wang for Spare Change News
[Reporting sponsored by The Ethics and Excellence in Journalism Foundation.]
September 5th, 2014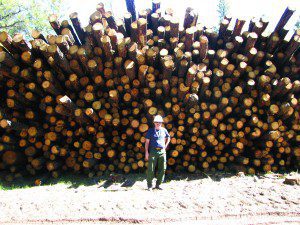 For High Country News, Claudine LoMonaco reports on a bungled attempt to restore Arizona forest land. The project, she reports, is "in danger of unraveling. And the blame for the delays, uncertainty and outright failures seems to lie squarely with the [U. S.] Forest Service."
Photo credit: 4FRI/USDA Forest Service.
[Reporting supported by The Ethics and Excellence in Journalism Foundation and The Park Foundation.]
August 27th, 2014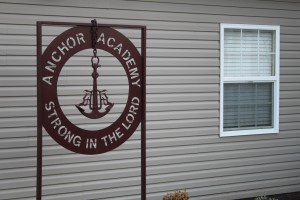 From Missouri, the legacy of a residential treatment facility for boys and young men, and stories of an abusive regime of "tough love." Maurice Chammah, reporting for the Juvenile Justice Information Exchange, talks to the teens who lived there about the memories that haunt them. He also talks with the staff who tried to maintain control.
[Reporting sponsored by The Ethics and Excellence in Journalism Foundation.]
Photo credit: Maurice Chammah.
August 27th, 2014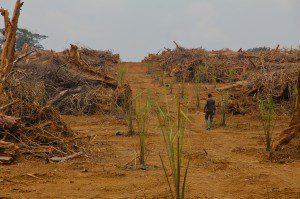 From Cameroon, Christiane Badgley reports for Foreign Policy on the bulldozing of forest land for plantations of trees which produce an oil used as biofuel, and for household purposes such as cooking.  "The world is upside down," the founder of a Cameroon NGO told Badgley, because the country has to import $600 million worth of food each year, while striking deals favorable to international agricultural ventures. The investors are allowed to buy land cheaply, receive tax breaks, and despite publicly proclaimed goals of lifting local people out of poverty, the projects raise many unsettling questions. Will the development be environmentally sustainable, and will it turn self-sufficient farmers into low-wage plantation workers?
[Reporting sponsored by The Green Park Foundation.]
Photo credit: Christiane Badgley
August 11th, 2014
IowaWatch reports on the behind-the-scenes money in the battle to curb payday lending in Iowa:
Campaign contributions to Iowa legislators from payday loan-associated donors totaled over $480,000 between 2003 and 2013, according to Iowa Ethics and Campaign Disclosure Board data collected by IowaWatch. An additional $800,000 has flowed into the state as payday loan companies and interest groups contract lobbyists to speak in favor of the industry in the Iowa Statehouse….
With state legislation stalling, Iowa cities have taken action. Over the past four years, nine Iowa cities passed ordinances restricting locations for new payday loans stores. But cities can't control interest rates.
Waterloo City Council Member Pat Morrissey, who spearheaded Waterloo's recent ordinance, said he hoped action at the municipal level could spur the state government into action.
"Just the concept of payday loans is atrocious. It's usury and takes advantage of people who can least afford it and puts them in a cycle of debt," Morrissey said.
IowaWatch also provides a behind-the-scenes look at its reporting project.
Photo credit: Inma Mateos/IowaWatch
[Reporting sponsored by The Ethics and Excellence in Journalism Foundation.]
August 11th, 2014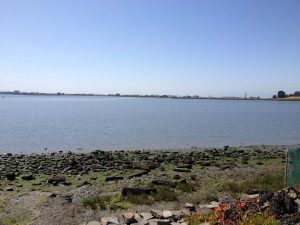 New America Media has published a special investigative report on sea levels rising in immigrant and minority communities in Northern California. In conjunction with several Bay Area ethnic media outlets, the New America Media reporters found that low income communities were particularly vulnerable, without resources to insure against loss, recover from storms, or – the most basic – to flee in the event of emergencies.
As Pilar Nino of Telemundo 48 reports:
Vital thoroughfares like Highway 101 could be flooded, along with power plants, public schools and fire stations. 
That's why special measures like new taxes would have to be undertaken by people to confront this threat, said San Mateo Mayor Robert Ross.
[Reporting sponsored by The Ethics and Excellence in Journalism Foundation.]
August 7th, 2014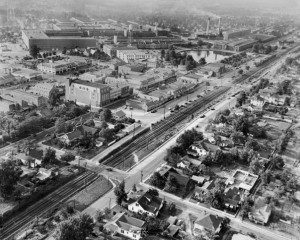 Amanda Wilson has the story of a North Carolina town that found new purpose after the Cannon towels mill shut down. That is: supplying human subjects for medical research projects far into the future. For Pacific Standard, she reports:
The [Duke University] spinoff is a joint venture with LabCorp, one of the largest clinical lab testing firms in the U.S. In the partnership, Duke brings biological material to the table—20 percent of the samples from the MURDOCK Study—and LabCorp brings cash: $24 million. The goal of the new company is to rapidly turn discoveries from the MURDOCK Study into intellectual property and lab-test products.
IF THOSE PRODUCTS GO to market and are successful, it will no doubt be good for Kannapolis; one way or another, some portion of the profits will probably filter through the town's economy. But it's not exactly clear how. A generation ago, the average Kannapolite derived a sizable share of the prosperity generated by the mill. How much will the average Kannapolite share in the prosperity of ventures like the Biomarker Factory, and of the town's new biotech economy writ large?
Wilson talks about her story on Hear and Now, produced by NPR and WBUR-Boston.
She also appeared on The State of Things, broadcast by WUNC and produced by North Carolina Public Radio.
[Reporting sponsored by The Ethics and Excellence in Journalism Foundation.]
Photo credit: Kannapolis History Associates
August 7th, 2014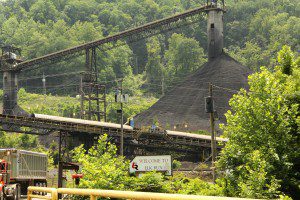 Graham Kates of The Crime Report has found that environmental violations are rarely prosecuted by the federal government.
An excerpt: …an analysis by The Crime Report of thousands of records compiled by the Environmental Protection Agency (EPA), reveals that enforcement of corporate environmental crime remains extremely rare.
More than 64,000 facilities are currently listed in agency databases as being in violation of federal environmental laws, but in most years, fewer than one-half of one percent of violations trigger criminal investigations, according to EPA records.
The Crime Report also put together a searchable database, of EPA violations, available to the public. [Reporting sponsored by the Park Foundation.]
Kates talked about his report on Democracy Now.
July 28th, 2014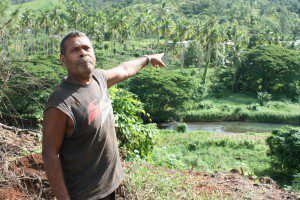 Reporting from Fiji, site of an $8.7 million get-away from rising sea levels in the Pacific, Christopher Pala reports the purchase had no clear purpose: "…while [Kiribati president Anote] Tong's warnings of impending doom for atoll dwellers have brought him a measure of fame abroad and even a panel that nominated him for a Nobel Peace Prize, in Kiribati they elicit confusion in some people and derision in others.
"A lot of people now worry about climate change," said Tealoy Pupu, a 20-year-old student, as she lay pandanus leaves out to dry. "We just don't know what to think."
Tong's predecessor as president, Teburoro Tito, had read the scientific studies on atoll dynamics. "The scientists tell us that our reefs are healthy and can grow and rise with the sea level, so there is absolutely no need to buy land in Fiji or anywhere else," he said emphatically. "How can we ask for foreign aid when we spend our own money on such foolish things?"
"We know that the whole reef structure can grow at 10 to 15 mm a year, which is faster than the expected sea-level rise," confirmed Paul Kench, an atoll geo-morphologist at the University of Auckland." 
[Reporting sponsored by The Reva & David Logan Foundation.]
Photo credit: Christopher Pala/IPS