August 14th, 2019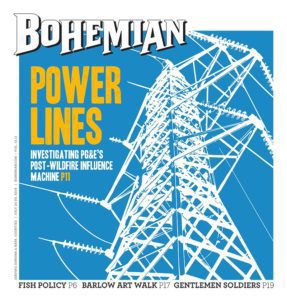 "Juiced," a report by the North Bay Bohemian, a Northern California news site, looks at how California power giant PG&E oiled political machinery after the 2017 and 2018 California wildfires that killed more than 100 people and caused vast destruction in residential communities. PG&E was found responsible for the most lethal fire and is implicated in others.
It is part of an investigative series by the North Bay Bohemian called "The Power Brokers."  It focuses on the nexus of power, money, media, and politics in Sonoma County. One previous story, "Graton Expectations," revealed how lobbyist and local media magnate Darius Anderson defrauded an Indian tribe that was developing a casino business.
Artwork by the North Bay Bohemian
July 22nd, 2019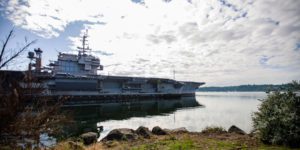 In 2017, the U.S. Navy scraped the hull of the decommissioned aircraft carrier USS Independence directly into Puget Sound, dumping tons of toxic, copper-laden debris into Sinclair Inlet near Bremerton, Washington. Now environmental groups, the Suquamish Tribe and the state of Washington seek to hold the Navy responsible for what they say is an "egregious violation" of water quality laws that could harm wild salmon. Cascadia Magazine investigates.
Photo: The USS Kitty Hawk, by Nia Martin 
July 22nd, 2019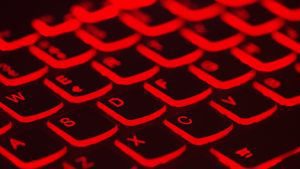 A Los Angeles woman who alleges that her doctor raped her at home five years ago has tried in vain to get "people search" sites such as MyLife and Spokeo to stop posting her address, to no avail.
The California Consumer Privacy Act, a statute approved last year and scheduled to become law in January 2020, could help victims like her. But even this groundbreaking legislation may not force the sites to delete personal data. The law's impact is apparently limited by the First Amendment and open-records statutes, the San Francisco Public Press reports.
Photo by Taskin Ashiq on Unsplash
July 22nd, 2019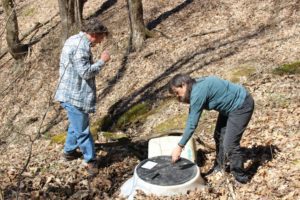 Julie Grant, with The Allegheny Front, a Pittsburgh-based public media news outlet, examined how Ohio agencies are reacting when residents, landowners, and activists raise concerns about the oil and gas industry in their communities. Grant produced Who's Listening, a 4-part public radio and online package for stations in Ohio, Pennsylvania, and West Virginia.
Story 1: Some Ohio Citizens Who Complained About Oil and Gas Feel "Abandoned" by the State
Story 2: Ohio Law Favors Energy Development Over Private Property Rights
Story 3: Citizens Stepped in to Protect Water When Ohio Lawmakers Did Not
Story 4: Health Problems Abound Near Oil and Gas Wells in Ohio
Patrick Hunkler and Jean Backs get drinking water for their house from spring water collected in this cistern. They are concerned that fracking could affect their water. Photo: Julie Grant
June 19th, 2019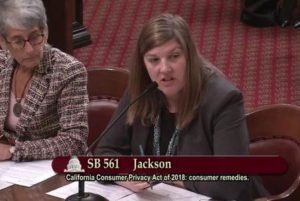 California Attorney General Xavier Becerra says his office is ill-equipped to prosecute violations of the state's landmark data-privacy law, which takes effect in January, the San Francisco Public Press reported. Only a handful of the most egregious cases will be prosecuted per year. Instead, he wants aggrieved consumers to take violators to court on their own. The story was the third part in a series on data privacy, "Your Data, Their Dollars," online and in print editions of the Public Press this year.
Stacey Schesser, supervising deputy attorney general on consumer protection, testifying at a state Senate Judiciary Committee hearing in April in support of Senate Bill 561, which would give consumers the power to sue companies under the California Consumer Privacy Act. At left is committee chair Sen. Hannah-Beth Jackson, Democrat from Santa Barbara, who sponsored the bill. Photo via California Senate
June 19th, 2019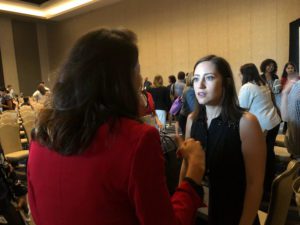 Angelika Albaladejo, a Fund for Investigative Journalism Diversity Fellow working with The Marshall Project, was featured in a panel at the Investigative Reporters and Editors conference in Houston on June 13. The panel focused on how to report on people from marginalized communities.
Albaladejo, who has a background in foreign policy, talked about her experience as a freelance journalist in Medellin, Colombia and Rio de Janeiro, Brazil, where she worked for two years focusing on social justice, crime, corruption, and security. She said she decided to go to Latin America to gather stories that "weren't just about being a victim."  She said she learned it was important to not expose her sources to harm, "that the story is not more important than their safety."
Albaladejo has been published by the Guardian, CNN, Splinter, the World Policy Journal and the British Medical Journal, among others.
Albaladejo chats with a conference participant after her presentation. FIJ photo
May 30th, 2019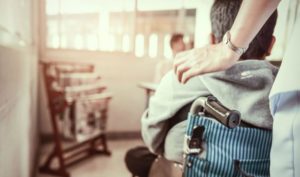 The Justice Center for the Protection of People With Special Needs investigates abuse and neglect in New York State facilities. But Alisa Partlan and Hella Winston found out the agency's work procedures may be causing more harm to both residents and caregivers. They describe the Center's flawed practices in their investigation Is the Justice Center just? published by City & State New York.
Photo by Supawadee56/Shutterstock
May 7th, 2019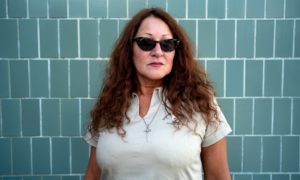 At the Los Angeles County Century regional detention facility for women, former and current inmates say prison deputies submit prisoners to a range of sexual abuse acts—from overt assault to more subtle misconduct.   A recent federal audit found the jail, located in Lynwood, a small city adjacent to Compton and Watts, to be in violation of federal sexual safety laws, and found evidence of "serious and troubling allegations of sexual abuse and sexual harassment."
But in her story in The Guardian, The California Jail where Women Say Guards and Medics Preyed on them, which was also published by WitnessLA,  Lauren Lee White, describes an even more toxic abusive culture where guards and other officials promote subtler encounters and behavior: Prisoners who flirt get extra food, and others who engage in exhibitionism get more time outside their cells.  This behavior is harder to track than overt sexual assaults.
Michele Infante says she was raped at Century regional detention facility in 2011. Photograph: Tobin Yelland
April 15th, 2019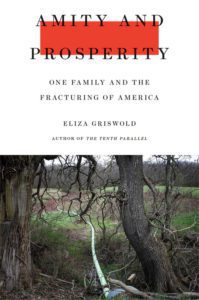 Congratulations to Eliza Griswold, who has won the 2019 Pulitzer Prize in General Nonfiction for her book Amity and Prosperity: One Family and the Fracturing of America. She received an FIJ grant to help her reporting on the health, economic and political costs that follow in the footsteps of the American fracking boom.
The Pulitzer committee called the book "A classic American story, grippingly told, of an Appalachian family struggling to retain its middle class status in the shadow of destruction wreaked by corporate oil fracking."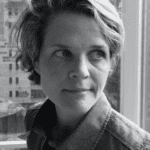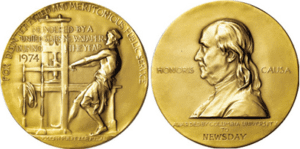 April 10th, 2019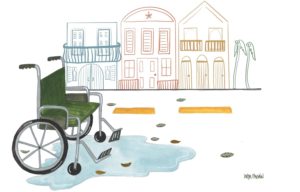 Radio Ambulante episode "Head Count" goes behind the scenes in Puerto Rico after Hurricane Maria hit the island on September 20, 2017. Ambulante's reporters went to court to get the Puerto Rico government to release the mortality data.  The program brings to light how hundreds of victims, mostly elderly, died, not during the hurricane, but in the six months after the storm.
The radio program was underwritten by the Ford Foundation, which sponsored the FIJ/Schuster Institute diversity fellowships.