May 30th, 2018
Cat Ferguson continues her investigation into the drug rehab industry with a look into how marketers use online social media sites like Facebook to find vulnerable — and potentially valuable — targets. In her latest piece for the Verge, Ferguson reports on how some marketers join or start support groups on the platform and trawl them for clients, often without disclosing their financial interest in the treatment center.
Verge illustrations by Laurent Hrybyk.
[Funding for this project was provided by the Ethics and Excellence in Journalism Foundation.]
April 25th, 2018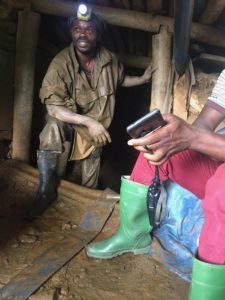 Buried in the Dodd-Frank Wall Street Reform and Consumer Protection Act is a provision requiring publicly listed American companies to disclose if their tin, tungsten, coltan or gold come from Congo or its neighboring countries. It was inserted into the 2010 landmark legislation to stem the trade in resources that fuels armed groups in parts of Africa. While American companies are required to conduct due diligence to minimize risks that minerals could be fueling militias, that effort is at best a work in progress, according to reporting by Laura Kasinof for The WorldPost.
Since Dodd-Frank, militias in eastern Congo have proliferated and minerals coming from militia-controlled mines are still making their way into the global market.
In photo by Laura Kasinof,  a miner emerges from the 500-foot deep Kachuba tin mine in February.
[Funding for this project was provided by the Reva and David Logan Foundation.]
April 10th, 2018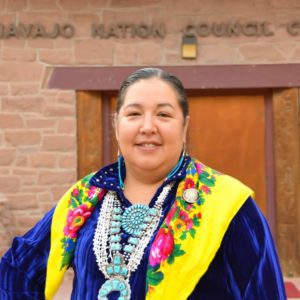 Rebecca Clarren dug through databases and tribal court files for her report, co-written with Jason Begay, on sexual discrimination, harassment and assault in tribal workplaces.  Their piece for InvestigateWest, "Confronting the 'Native Harvey Weinsteins,'" which was also run by The Nation, showed the challenges in investigating such violations. Part of the problem, Clarren and Begay report, stems from the the federal government's decision to exempt tribes from the Title VII of the Civil Rights Act. Fewer than twenty tribes have created their own legal codes to fill this void.
Navajo Nation Council member Amber Crotty, in photo, stunned her colleagues in a 2016 speech that spotlighted sexual harassment on her reservation. (Photo courtesy of Amber Crotty.)
[Funding for this project was provided by the Nicholas B. Ottaway Foundation.]
April 10th, 2018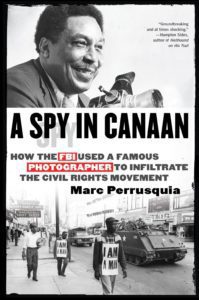 Marc Perrusquia's new book, A Spy In Canaan: How the FBI Used a Famous Photographer to Infiltrate the Civil Rights Movement, tells how a long-running newspaper investigation uncovered civil rights photographer Ernest Withers' double life as a paid FBI informant. Released March 27 by Melville House in New York, the book reveals that Withers helped the FBI monitor a broad range of individuals and organizations active in the civil rights, peace and labor movements in Memphis between 1958 and 1976, including Dr. Martin Luther King Jr.'s Southern Christian Leadership Conference, the Communist Party, the Black Panthers, the Congress of Racial Equality and the Southern Student Organizing Committee. The Washington Post recently reviewed the book.
[Funding for this project was provided by the Park Foundation.]
April 6th, 2018
Daffodil Altan, Andrés Cediel, and the Investigative Reporting Program at the University of California, Berkeley, have teamed with FRONTLINE to tell the story of Guatemalan teens forced to work against their will on an egg farm in Ohio. The investigation into labor trafficking exposes a criminal network that exploits undocumented minors, companies that profit from forced labor and the role of the  U.S. government. The documentary, "Trafficked in America," aired on April 24, 2018, on PBS stations.
[Funding for this project was provided by the Reva and David Logan Foundation.]
April 4th, 2018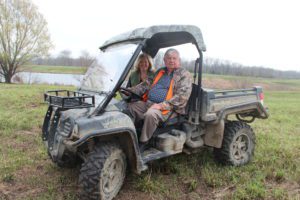 For decades, the Tennessee Valley Authority bought and traded mineral rights from energy companies in Illinois. During that time, from a period stretching from the 1960s into the 1980s, the TVA also signed deals with hundreds of farmers who agreed to sell their mineral rights and promised to sell their land if it was needed for mining. But as Kari Lydersen reports for Energy News Network, many of those farmers or their descendants now regret those deals, saying they never imagined the situation would play out as it has: with private companies profiting handsomely off the coal and using a destructive form of mining that was not common at the time they signed. Meanwhile the terms of TVA's little-known leases seem like worse deals for the public than leases for BLM coal that have been widely criticized; and the mine continues to expand despite serious safety and environmental concerns.
In photo by Kari Lydersen for Energy News Network, Pat and Mark Kern could be forced to sell their farm because of a deal Mark's father signed almost four decades ago.
[Funding for this project was provided by the Park Foundation and the Ethics & Excellence in Journalism.]
March 15th, 2018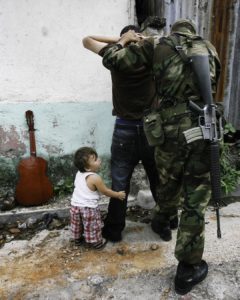 In her first installment of a series of stories focused on anti-gang security policies in El Salvador, FIJ/Schuster Institute fellow Danielle Mackey reports on the rising number of 
enfrentamientos — or "shoot-outs" — 
that have taken the lives of young El Salvadorans. The number of civilian victims in these 
enfrentamientos 
has jumped from 39 in 2013 to 591 in 2016. But
as Mackey reports for World Politics Review
 (
non-subscription link here
), the killings of many suspected gang members may not have been the result of shoot-outs, as police claim, but were extra-judicial executions carried out under a zero-tolerance policy put in place by national police. According to Mackey's report, a group of middle-school boys were among the victims of the police crackdown on gangs, including the so-called MS-13, a violent street gang with origins in Los Angeles, California.
(In a 2010 file photo by Oscar Leiva (@oleivaphoto), a soldier performs a random stop-and-search in the neighborhood of a young father in  the municipality of Mejicanos, San Salvador.)
[[Funding for this project was provided by the Ford Foundation.]
February 26th, 2018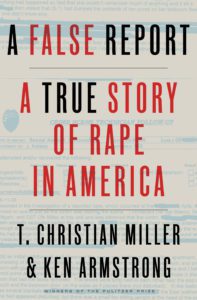 T. Christian Miller and Ken Armstrong have expanded their Pulitzer Prize-winning story into a book, "A False Report: A True Story of Rape in America," published by Crown in February. The book tells the story of Marie, an 18-year-old near Seattle, Washington, who reported being raped, only to be branded a liar by police. Miller and Armstrong first wrote about the case for ProPublica and The Marshall Project. The story was also a "This American Life" episode and will soon be an eight-part series on Netflix.
[Funding for this project was provided by the Reva and David Logan Foundation.]
February 23rd, 2018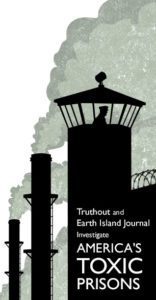 Earth Island Journal and Truthout spent more than a year on a collaborative reporting project investigating the links between mass incarceration, environmental degradation, and social justice. Using federal and state data gathered through FOIA requests, and on-the-ground reporting from prisons and prison-adjacent communities in California, Texas, and Pennsylvania, the "America's ToxicPrisons" series revealed that from coast to coast, prisons, jails, and detention centers are exposing prisoners to environmental health hazards — through their siting on contaminated lands and hazardous locations, and their use of polluted drinking water. Often, not unlike factory farms, prisons themselves also become significant sources of pollution.
Since the series was published, the Department of Justice withdrew plans to build a prison on a mountaintop-removal site in Kentucky, the US Environmental Protection Agency announced plans to add prison locations to its online environmental justice mapping tool. What's more, the NAACP's Legal Defense and Educational Fund, citing the project,  sent a letter to Attorney General Jeff Sessions and Acting Bureau of Prisons Director Thomas Kane, to demand that the Justice Department investigate and remedy the conditions.
[Funding for this project was provided by the Park Foundation.]
February 15th, 2018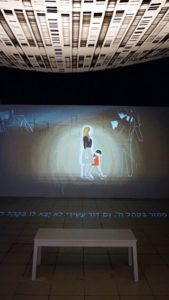 FIJ/Schuster Institute diversity fellow Michele Chabin focused on the desperate plight of families touched by mamzer status, the closest thing Judaism has to a class of untouchables. The status is passed down from generation to generation. Writing for New York Jewish Week, Chabin sheds light on why so-called mamzerim are sentenced to a life of secrecy and shame. While wars and migration once allowed most families touched by mamzerut to hide their status, the advent of the internet, digital recordkeeping and increasingly stringent rabbinical standards is making it more difficult to safeguard their secret. Those advocating for mamzerim say Judaism's most influential rabbis lack the courage to find solutions to mamzerut.
In photo courtesy of Nurit Jacobs-Yinon, an exhibit of "Mamzerim, Labeled and Erased" at the 2017 Jerusalem Biennale.
[Funding for this project was provided by the Ford Foundation.]