February 1st, 2018
Jaeah Lee, a member of FIJ's inaugural class of diversity fellows, received the first American Mosaic Journalism Prize for her previous reporting and writing on gun violence.
The award includes a $100,000 cash prize and recognizes Lee for work published by California Sunday Magazine, Vice and Mother Jones.
Lee is currently completing her FIJ/Schuster Institute diversity fellowship project.
Reminder: The next deadline to apply for a grant is Monday, Feb. 5. FIJ will award up to $10,000 for each grant, which can be used by freelance and independent investigative journalists for travel, acquiring documents and other reporting expenses. A select number of grant recipients will also be assigned mentors.
Deadlines for two additional 2018 application rounds have also be set for May 7 in the spring and September 24 in the fall. Read the rest of this entry »
January 18th, 2018
As the new year gets into full gear, It's a good time to look back at the work FIJ grantees have produced. Last year, grant recipients have published about three dozen projects.
In December, we feature a trove of stories – including a deep dive into the background of a Kentucky legislator, further risks of corruption in Colombia and stories about the criminal justice system from two of our FIJ/Schuster Institute diversity fellows.
FIJ's ability to sponsor this kind of reporting depends on the financial support we receive from donors.
FIJ is fortunate to get additional backing from longtime supporters like the Morton K. and Jane Blaustein Foundation, which recently awarded FIJ $35,000 for each of the next two years.
In addition, The Nara Fund has given FIJ another $15,000. In its award letter, the fund said it was inspired by FIJ's work, and it was "honored to help support it, especially so at this time."
Hard-hitting, fact-based journalism is needed more than ever, and FIJ is determined to help freelance and independent journalists continue to deliver quality watchdog journalism in the New Year.
The New Year also brings new leadership to FIJ's governing board. Marcia Bullard, a past president and chief executive officer of the national magazine USA WEEKEND, will take the helm of the board when current president Ricardo Sandoval-Palos steps down.
"This is a critical time for America to support independent and investigative journalism," Bullard said. "It's energizing that so many people are donating to FIJ so we can continue this work. I expect 2018 will bring many important stories to light." Read the rest of this entry »
December 21st, 2017
FIJ/Schuster diversity fellow Lottie Joiner completes her series on recidivism for USA Today by looking at the experiences of men incarcerated in Louisiana, which has one of the highest incarceration rates in the country.  In her latest multimedia installments for her "Policing the USA" project, Joiner features former felons getting help from a program called "First 72+," which is trying to help men break free from the cycle of crime and imprisonment. Joiner reports that the United States spent more than $56 billion in 2015 to lock people up. Studies show that the United States has the highest incarceration rate in the world. African American men, in particular, are jailed at higher rates than other groups. As part of her project, Joiner also interviews best-selling author Shaka Senghor, who went to prison when he was 19 after being convicted of second-degree murder.
In photo by Jarrad Henderson for USA Today: First 72+ founders, from left, Blair Boutte, Kenneth "Jack" Dilosa, Tyrone Smith and Ben Smith.
[Funding for this project was provided by the Ford Foundation.]
November 25th, 2017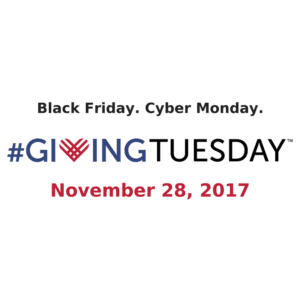 Now more than ever, freelance and independent journalists are in a precarious position. They lack the protections and resources of major news outlets, and they don't always have the funding to pursue their crucial investigations that improve our communities and strengthen our democracy.
For a half century, the Fund for Investigative Journalism has supported freelance and independent journalists by providing grants of up to $10,000 to cover reporting expenses.
FIJ-sponsored writers have garnered two Pulitzer Prizes, two National Magazine Awards, the MacArthur "Genius" award and a slew of other industry praises.
We financially support about four dozen reporting projects every year. The money covers airfare for reporting trips, secures troves of costly data or covers fees for copying public records.
We receive scores of funding requests from investigative reporters, but can only fund a select few. As a result, many important and deserving stories may go untold.
With your support, FIJ-funded journalists can continue to uncover wrongdoing, shine light on information shrouded in secrecy, and speak on behalf of ordinary citizens and the powerless.
Please consider a donation to FIJ so we can continue our important work.
November 8th, 2017
Washington – The Fund for Investigative Journalism has awarded 16 new grants, totaling nearly $107,000, to support reporting projects on a host of topics. The money goes toward travel, document fees and other expenses incurred by the freelance and independent journalists so they can pursue their investigations.

The journalists receiving grants include:
Sandra Bartlett, a Toronto-based journalist
Abby Ellis, a New York-based filmmaker, and Kayla Ruble, an investigative journalist who splits her time between New York and Flint, Michigan.
Cat Ferguson, a freelance journalist from the San Francisco Bay Area
Eliza Griswald, a New York-based author
Natasha Haverty, who specializes in criminal justice topics
William Huntsberry, a San Diego-based freelancer
Laura Kasinof, a Berlin-based investigative journalist
Maria Martin, the director of GraciasVida Center for Media
Joshua F. Moore, executive editor for Pine Tree Watch, a nonprofit investigative news service in Maine
Emily Ramshaw, editor-in-chief for Texas Tribune
Wallace Roberts, a Vermont freelancer<
Halle Stockton, a reporter for Pittsburgh-based news organization, PublicSource
Michael Stoll, executive director and founder of San Franciso Public Press
Noy Thrupkaew, a Los Angeles-based investigative journalist
Nancy West, publisher of InDepthNH
Stephanie Woodard, a New York-based journalist
Freelance and independent journalists can apply for as much as $10,000 to help finance their investigations. The next application deadline will be next spring.
---
The Fund for Investigative Journalism | 529 14th Street NW, 13th Floor | Washington, D.C. 20045 | Phone: 202.662.7564 | Email:
email hidden; JavaScript is required

| www.fij.org
November 1st, 2017
The Fund for Investigative Journalism has begun recruiting mentors as part of a revamped mentorship program aimed at providing grant recipients access to some of the country's best investigative journalists. The relaunched program comes with the financial backing of the Scripps Howard Foundation, which recently gave FIJ $5,000.
The gift allows FIJ to offer its mentors modest honoraria for their yearlong commitment to the program. FIJ board member Mark Greenblatt, a member of the Scripps Washington bureau, is helping build FIJ's stable of mentors.
Mentors will be paired with grant recipients who request a reporting coach during the normal application process.
The first batch of pairings will be made in the coming weeks. Read the rest of this entry »
October 13th, 2017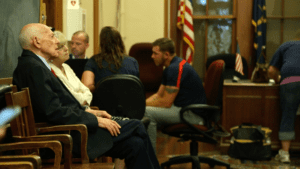 Steve Burger of WNIN public radio of Indiana delved into the background of a psychologist often hired as an expert court witness after the psychologist was convicted of felony charges for falsifying an evaluation in one case.  The psychologist, Albert Fink, had performed dozens of competency evaluations over the last 10 years, and those evaluations were now under question after authorities said he confessed to falsifying a report related to a trial at which he was supposed to offer testimony. WNIN's reporting revealed a system easily abused because it lacks adequate oversight. Courts rely on psychologists to assess the mental fitness of defendants, but serious questions now swirl around how courts determine mental competency in Indiana and what system of oversight is in place to ensure defendants get a valid examination.
As part of its ongoing investigation, WNIN uncovered a list of 29 cases in which it is suspected the doctor may have falsified the evaluations. WhenWNIN contacted the chief public defender of the Indiana Supreme Court, officials took the unusual step of actually reaching out to the defendants in those other cases to advise them of their options.
(In photo by AJ Casey for WNIN, Psychologist Albert Fink at a court hearing in GIbson County, Indiana. The doctor was charged with obstruction of justice after admitting he had faked court-ordered mental health examinations.)
[Funding for this project was provided by the Ethics and Excellence in Journalism Foundation.]
October 12th, 2017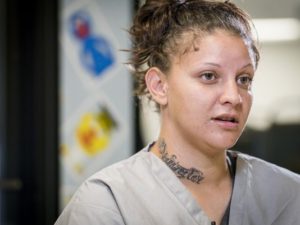 In her latest package focusing on recidivism in America for USA Today, FIJ/Schuster Institute diversity fellow Lottie Joiner examines how women are faring in a criminal justice system designed with men in mind. Many of the programs that help inmates re-enter society aren't appropriate for women, Joiner reports. Once an inmate is in the system, it's hard for her to stay out; in fact, about 70% of female inmates return to the system within five years. Joiner most recent multimedia package focuses on the struggle by one woman to keep herself out of prison for good.
Two previous installments began Joiner's deep dive into re-entry programs, as part of USA Today's ambitious "Policing the USA" project.
Chapter 1 described the recidivism problem in America.
Chapter 2 focused on how one woman was seeking to change the system after being caught in the revolving door of the criminal justice system.
Chapter 3 looks into the experiences of another woman, who has been in and out of custody since she was 12.
(In photo by Jarrad Henderson for USA Today, Candace Harp-Harlow talks about the struggles to put herself back on the right path.)
[Reporting for this project was provided by the Ford Foundation.]
October 3rd, 2017
The Fund for Investigative Journalism is proud to announce a pair of gifts that will further the work of independent watchdog journalists.
An unsolicited $100,000 gift from the Weissman Family Foundation was a very pleasant surprise.
A family representative told FIJ that concerns over an "assault on facts" prompted the foundation's decision to seek out and financially support an investigative journalism nonprofit.
Earlier this year, the craigslist Charitable Fund gave FIJ $75,000, the second time the philanthropic organization has donated to our mission.
"These gifts recognize the pivotal role FIJ plays in bringing vital journalism to light," said FIJ Board President Ricardo Sandoval-Palos. "The generous contributions provide support to even more independent journalists who want to make sure that institutions of power are held accountable."
The contributions help FIJ secure additional funds from the Ethics and Excellence in Journalism Foundation, which had vowed to match up to $25,000 of new money raised by FIJ.
We hope the generosity will keep flowing as FIJ strives to continue its mission of backing important projects that would otherwise go unreported.
In other news: Bobby Caina Calvan, a former reporter with the Associated Press and the Boston Globe, has joined FIJ's staff as director of operations. Read the rest of this entry »
September 27th, 2017
Jeff Kelly Lowenstein has been leading reporters from across the globe in an investigation of the worldwide lottery industry.
In the United States, he assembled a team from the Columbia Journalism School and PennLive as part of an ambitious reporting project to better understand how lotteries are gamed by some of their frequent players. The team submitted public records requests to every state with a lottery, sending more than 100 public record requests to obtain information about their winners, game odds and investigative reports.
Kelly Lowenstein also partnered with about 40 people, including journalists, from 10 countries, who worked in the United States, Europe and Africa. They discovered a massive industry, nearly $300 billion strong in 2014 – an amount greater than the gross domestic product of 157 countries. Eight companies play an outsized role in lotteries around the world, operating in as many as 100 countries. Some of these companies have avoided hundreds of millions of dollars in taxes and have sought to curry favor by hosting lavish parties.
[Reporting for this project was provided by the Green Park Foundation.]