June 2nd, 2018
Over the years, FIJ has sought to widen opportunities for freelance and independent journalists, including ambitious young reporters still establishing themselves in the field of investigative journalism.
May 16th, 2018
The Fund for Investigative Journalism congratulates the Kentucky Center for Investigative Reportingand Indiana's WNIN Tri-State Public Media on well-deserved honors for their important work.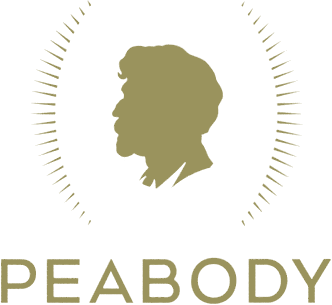 The Kentucky team received a Peabody Award – broadcasting's highest accolade – for "The Pope's Long Con," a five-part series on "a Kentucky preacher-turned-politician's web of lies."
The package exposed what the center described as a series of deceptions over decades by state Rep. Dan Johnson, a self-anointed "pope, bishop and minister to outcasts."
WNIN of Evansville, Indiana, won a Sigma Delta Chi Award from the Society of Professional Journalists for a yearlong investigation into a psychologist whose evaluations are under scrutiny because of concerns that some might have been falsified. 
WNIN's project, "A Scar on the System: The Case of Albert Fink," found more than 10,000 Social Security disability claims in which the psychologist provided exams or testing.
"These award-winning investigations show just how important it is to our country to support local journalism," FIJ Board President Marcia Bullard said. "FIJ is proud of the work these reporters have done. They have exposed wrongs that otherwise might have gone unnoticed. We look forward to funding even more investigations of such high caliber." 
FIJ will announce its next round of grants in June. The deadline to apply was May 7.
April 24th, 2018
The Kentucky Center for Investigative Reporting has received a Peabody Award, broadcasting's highest honor, for "The Pope's Long Con," the center's five-part series on "a Kentucky preacher-turned-politician's web of lies."
The package was reported by R.G. Dunlop and Jacob Ryan, and produced by Laura Ellis, exposed what the center said was a series of deceptions over decades by state Rep. Dan Johnson, a self-anointed "pope, bishop and minister to outcasts."
A grant from the Fund for Investigative Journalism supported the work.
"This award gives national recognition to the power and necessity of local reporting at a time when journalism everywhere is under threat. As a nonprofit newsroom, we're fortunate to have a community in Louisville that provides a strong backbone for this work, " Stephen George, interim president of Louisville Public Media, said on its website.
April 24th, 2018
The Society of Professional Journalists is honoring Indiana public radio station WNIN with a Sigma Delta Chi Award for the station's year-long investigation into an Indiana psychologist whose mental evaluations are now under scrutiny. The psychologist had admitted to authorities that he had falsified a mental evaluation in one criminal case, prompting authorities to launch an inquiry that encompassed nearly 80 other criminal cases in which the psychologist had provided evaluations. WNIN's own inquiry, "A Scar on the System: The Case of Albert Fink," uncovered more than ten thousand Social Security disability claims for which the psychologist provided exams or testing.
FIJ provided financial support for the project.
March 30th, 2018
The Fund for Investigative Journalism has awarded $58,535 in reporting grants for eight projects that will help shine light on potential abuses of power, expose significant shortcomings in social institutions and give voice to people who seldom have the platform to share their stories.
Among the grant recipients:
Katti Gray, a veteran journalist who mainly covers health and criminal justice issues;
Christina Goldbaum, an independent investigative journalist based in East Africa;
InvestigateWest, a Seattle-based journalism nonprofit;
James McNair, a Cincinnati-based investigative reporter;
Aly Pachter and the staff of the Georgetown University newspaper, The Hoya;
Jenni Monet, an independent journalist who reports extensively on the rights of the country's indigenous people;
Alisa Partlan and Hella Winston, two New York-based investigative journalists; and
Robin Urevich, a Los Angeles-based reporter.
Applications are now being accepted at investigate.submittable.com for the next round of grants. The deadline is Monday, May 7, 2018. Read the rest of this entry »
March 5th, 2018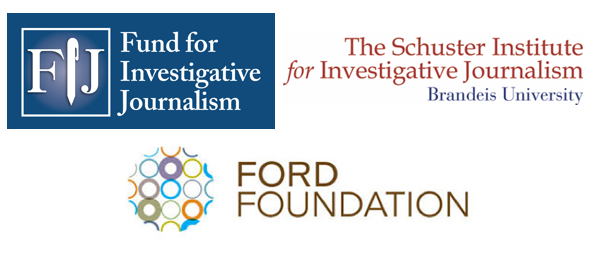 Four Investigative Reporters Selected for 2018 Social Justice Investigative Reporting Fellowship and Grants
The fellowship is a collaboration of the Fund for Investigative Journalism and the Schuster Institute for Investigative Journalism at Brandeis University, with support from the Ford Foundation
Feb. 26, 2018–The Fund for Investigative Journalism (FIJ) and the Schuster Institute for Investigative Journalism at Brandeis University are pleased to announce the 2018 winners of our nationally competitive journalism initiative funded by the Ford Foundation, with the express goal of increasing diverse and inclusive voices and topics in investigative journalism.
Four journalists have been awarded grants and fellowships for social justice investigative reporting projects: Danielle Mackey, Johnny Magdaleno, Luis Trelles and Chandra Thomas Whitfield. The fellows will investigate critical contemporary issues such as racial disparities in domestic violence cases, treatment for opioid addiction, Central American gangs, and the government's handling of natural disasters.
Judges for the selection process said the need for such reporting is great and that the quality of the proposals received reflects the outstanding pool of talented independent reporters seeking funding and support for groundbreaking stories that can have far-reaching impacts.
"Journalism must take hard looks at all levels of society. We are proud to help these talented investigative reporters who are tackling such important topics," said Marcia Bullard, president of the Fund for Investigative Journalism. "We're especially grateful for the support of the Ford Foundation and the Schuster Institute and their commitment to social justice issues."
"The wider perspective that diverse voices and experiences provide strengthens the effort investigative journalists make to keep government, corporations and others in power accountable. The truth is, the need for diversity among journalists investigating and telling important, under-covered stories has never been greater," said Florence Graves, Schuster Institute founding director and editor-in-chief. "We are honored to be part of this initiative with our partners, the Fund for Investigative Journalism and the Ford Foundation, and are eager to work with the new fellows." Read the rest of this entry »
February 1st, 2018
Jaeah Lee, a member of FIJ's inaugural class of diversity fellows, received the first American Mosaic Journalism Prize for her previous reporting and writing on gun violence.
The award includes a $100,000 cash prize and recognizes Lee for work published by California Sunday Magazine, Vice and Mother Jones.
Lee is currently completing her FIJ/Schuster Institute diversity fellowship project.
Reminder: The next deadline to apply for a grant is Monday, Feb. 5. FIJ will award up to $10,000 for each grant, which can be used by freelance and independent investigative journalists for travel, acquiring documents and other reporting expenses. A select number of grant recipients will also be assigned mentors.
Deadlines for two additional 2018 application rounds have also be set for May 7 in the spring and September 24 in the fall. Read the rest of this entry »
January 18th, 2018
As the new year gets into full gear, It's a good time to look back at the work FIJ grantees have produced. Last year, grant recipients have published about three dozen projects.
In December, we feature a trove of stories – including a deep dive into the background of a Kentucky legislator, further risks of corruption in Colombia and stories about the criminal justice system from two of our FIJ/Schuster Institute diversity fellows.
FIJ's ability to sponsor this kind of reporting depends on the financial support we receive from donors.
FIJ is fortunate to get additional backing from longtime supporters like the Morton K. and Jane Blaustein Foundation, which recently awarded FIJ $35,000 for each of the next two years.
In addition, The Nara Fund has given FIJ another $15,000. In its award letter, the fund said it was inspired by FIJ's work, and it was "honored to help support it, especially so at this time."
Hard-hitting, fact-based journalism is needed more than ever, and FIJ is determined to help freelance and independent journalists continue to deliver quality watchdog journalism in the New Year.
The New Year also brings new leadership to FIJ's governing board. Marcia Bullard, a past president and chief executive officer of the national magazine USA WEEKEND, will take the helm of the board when current president Ricardo Sandoval-Palos steps down.
"This is a critical time for America to support independent and investigative journalism," Bullard said. "It's energizing that so many people are donating to FIJ so we can continue this work. I expect 2018 will bring many important stories to light." Read the rest of this entry »
December 21st, 2017
FIJ/Schuster diversity fellow Lottie Joiner completes her series on recidivism for USA Today by looking at the experiences of men incarcerated in Louisiana, which has one of the highest incarceration rates in the country.  In her latest multimedia installments for her "Policing the USA" project, Joiner features former felons getting help from a program called "First 72+," which is trying to help men break free from the cycle of crime and imprisonment. Joiner reports that the United States spent more than $56 billion in 2015 to lock people up. Studies show that the United States has the highest incarceration rate in the world. African American men, in particular, are jailed at higher rates than other groups. As part of her project, Joiner also interviews best-selling author Shaka Senghor, who went to prison when he was 19 after being convicted of second-degree murder.
In photo by Jarrad Henderson for USA Today: First 72+ founders, from left, Blair Boutte, Kenneth "Jack" Dilosa, Tyrone Smith and Ben Smith.
[Funding for this project was provided by the Ford Foundation.]
November 25th, 2017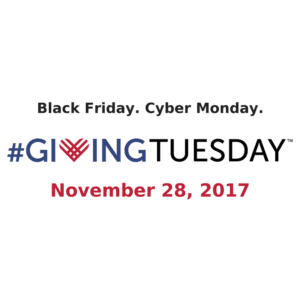 Now more than ever, freelance and independent journalists are in a precarious position. They lack the protections and resources of major news outlets, and they don't always have the funding to pursue their crucial investigations that improve our communities and strengthen our democracy.
For a half century, the Fund for Investigative Journalism has supported freelance and independent journalists by providing grants of up to $10,000 to cover reporting expenses.
FIJ-sponsored writers have garnered two Pulitzer Prizes, two National Magazine Awards, the MacArthur "Genius" award and a slew of other industry praises.
We financially support about four dozen reporting projects every year. The money covers airfare for reporting trips, secures troves of costly data or covers fees for copying public records.
We receive scores of funding requests from investigative reporters, but can only fund a select few. As a result, many important and deserving stories may go untold.
With your support, FIJ-funded journalists can continue to uncover wrongdoing, shine light on information shrouded in secrecy, and speak on behalf of ordinary citizens and the powerless.
Please consider a donation to FIJ so we can continue our important work.