May 8th, 2019


The Fund for Investigative Journalism's
50th Anniversary Dinner
Featuring
A Conversation with Pulitzer Prize-winning journalist Seymour Hersh
Thursday, October 24, 2019
National Press Club
529 14th Street, NW
Washington, DC
We hope you will save the date to join us as we celebrate investigative journalism's achievements over the last fifty years.
Formal invitation with ticket details to follow.
The Fund for Investigative Journalism was founded in 1969 by the late Philip M. Stern, a public-spirited philanthropist who devoted his life "to balancing the scales of justice," in the words of a friend. Stern was convinced small amounts of money invested in the work of determined journalists would yield enormous results in the fight against racism, poverty, corporate greed and governmental corruption. Stern's theory proved true in the Fund's first year, when a modest-sized grant enabled reporter Seymour Hersh to begin investigating a tip concerning a U.S. Army massacre at the Vietnamese village of My Lai.
And it's still true today. A grant from the Fund helped author Eliza Griswold win a Pulitzer Prize this year for her book "Amity and Prosperity," an investigation of the fracking industry.
For further information, contact event planner Ivory Zorich, ivory@ivoryzorich.com.
May 7th, 2019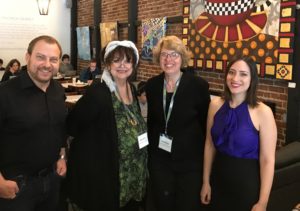 Berkeley California — On a break from the Reva & David Logan Symposium on Investigative Reporting at the campus of the University of California – Berkeley.
Standing to my right are FIJ treasurer Mark Greenblatt and FIJ diversity fellow Maria Martin. To my left is Angelika Albaladejo.  Martin is an FIJ fellow working with Reveal this year; FIJ fellow Albaladejo is working with the Marshall Project for the year.
At the conference we heard Pulitzer Prize-winning journalists describe "how the sausage is made," that is, how reporters come up with ideas, get interviews with reluctant sources, report in war zones, verify facts, and work with editors.
Hany Farid, a newly hired UC Berkeley computer science professor, showed us how easy it has become to manipulate audio and video so that, in his demonstration, Jordan Peele's words were coming from Barack Obama's mouth. He said the technology has a benign purpose, to help movie producers avoid using subtitles on foreign language films, but could be misused by public officials to deny that a video had accurately captured their words.
April 30th, 2019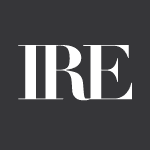 Come join us Friday, June 14, from 1 p.m. to 2 p.m. for a brown bag lunch hosted by the Fund for Investigative Journalism (FIJ), in honor of its 50th Anniversary, at the 2019 IRE conference in Houston. FIJ will team up with the Pulitzer Center to give out tips for winning reporting grants. FIJ Executive Director Sandy Bergo and Pulitzer Center Senior Strategist Steve Sapienza will explain the nitty-gritty of applying for grants and fellowships from both organizations, and will answer any and all questions. Grab carry-out from one of the vendors at the hotel, then join us for the one-hour session in Kingwood, located on Level 3. We will provide drinks and desserts.
FIJ is a proud sponsor of the 2019 IRE conference.
April 15th, 2019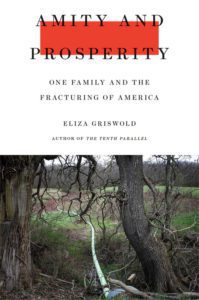 Congratulations to Eliza Griswold, who has won the 2019 Pulitzer Prize in General Nonfiction for her book Amity and Prosperity: One Family and the Fracturing of America. She received an FIJ grant to help her reporting on the health, economic and political costs that follow in the footsteps of the American fracking boom.
The Pulitzer committee called the book "A classic American story, grippingly told, of an Appalachian family struggling to retain its middle class status in the shadow of destruction wreaked by corporate oil fracking."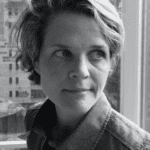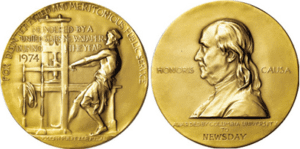 April 10th, 2019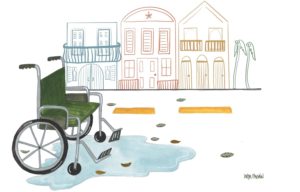 Radio Ambulante episode "Head Count" goes behind the scenes in Puerto Rico after Hurricane Maria hit the island on September 20, 2017. Ambulante's reporters went to court to get the Puerto Rico government to release the mortality data.  The program brings to light how hundreds of victims, mostly elderly, died, not during the hurricane, but in the six months after the storm.
The radio program was underwritten by the Ford Foundation, which sponsored the FIJ/Schuster Institute diversity fellowships.
April 10th, 2019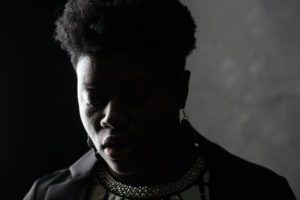 Justice is elusive for sexual assault survivors in North Carolina, according to Seeking Conviction, a  4 ½ year investigation of North Carolina court data by Carolina Public Press. The data project found that fewer than 1 in 4 sexual assault defendants in that time window were convicted, and that convictions were reached through plea deals and not through trials.
The multimedia, data-driven investigative series, also found that during the years monitored, more than a third of North Carolina's 100 counties had zero sexual assault or reduced-charge convictions.
The low conviction rate may be due, in part, to two legal precedents in North Carolina. One says that it is not a crime to sexually assault someone who is incapacitated due to their own drinking or drug use. The other is unique to North Carolina, the only state in the nation where you cannot withdraw consent, meaning that if you change your mind after first giving consent, it is not considered a crime if you are then sexually assaulted.
Seeking Conviction, is a multi-part investigative reporting project that CPP led in collaboration with 10 other news media partners around North Carolina.
Samantha White survived a sexual assault when she was 16.  [Melissa Sue Gerrits/The Fayetteville Observer]
April 1st, 2019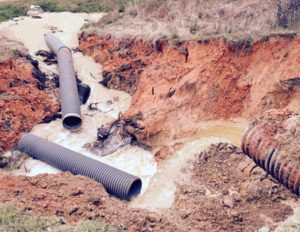 For years, more than 7,000 small dams across Texas have gone unregulated or uninspected. Despite their size, many small dams are ticking time bombs, according to safety experts. And state data show that the rate of failure for these dams is increasing dramatically: Of the approximately 300 dam failures in Texas since 1910, half have occurred in the last nine years. The effects of climate change further compound the impact as increasing rainfall – particularly in the eastern half of the state – leaves more and more communities threatened.
In Dammed to Fail in the Texas Observer, Naveena Sadasivam traces the history of a burgeoning crisis, one fueled by this lack of regulatory oversight and political will on the part of the Texas Legislature.
In March 2016, floodwaters dug a 50-foot wide hole on the downstream end of this dam. Photo by Delos Dewayne Collins for the Texas Observer
March 28th, 2019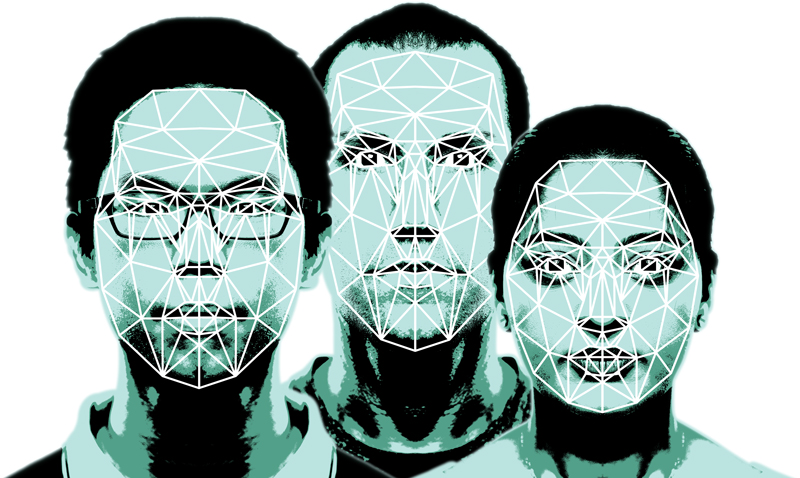 In November, San Franciscans voted to amend their city charter to add data protection guidelines for city entities, contractors, businesses and individuals. Since then, city supervisors have introduced legislation to restrict or ban the use of most surveillance and facial recognition technology in the city. But the most controversial aspect proposes being able to use online services in San Francisco without providing any personal details.
Writing in the San Francisco Public Press, Andrew Stelzer explores the quickly evolving regulatory environment around digital privacy in California, and in particular looks at the proposed changes in San Francisco.
City leaders have made bold, but so far not very specific, claims about their ability to limit the personal-information free-for-all that is at the heart of the business model for data brokers, many startups, and other digital enterprises.
Those proposals are potentially disruptive to a tech industry that reaps riches from "disruption." And critics warn that aggressive regulations could chase data mining companies out of San Francisco, or into the courts to battle regulators.
Illustration by Reid Brown for San Francisco Public Press

March 21st, 2019
The Board of Directors of the Fund for Investigative Journalism (FIJ) has awarded $99,800 for 17 grants to investigative journalists in its most recent round of funding.
The grants will help investigative reporters cover the costs of reporting  work, such as travel, document fees, and other out-of-pocket expenses. Read the rest of this entry »
March 15th, 2019
Congratulations to Daffodil Altan and Andrés Cediel! Their FRONTLINE project "Trafficked in America" was a finalist for this year's Goldsmith Prize for Investigative Reporting.
The story tells of Guatemalan teens forced to work on an Ohio egg farm, and exposes a criminal network that exploits undocumented minors, the companies that profit from forced labor, and the role of the U.S. Government.
The documentary originally aired in April, 2018, on PBS.