Tips to Get Grants and Fellowships with Sandy Bergo and Steve Sapienza
Come join us Friday, June 14, from 1 p.m. to 2 p.m. for a brown bag lunch hosted by the Fund for Investigative Journalism (FIJ), in honor of its 50th Anniversary, at the 2019 IRE conference in Houston.
FIJ will team up with the Pulitzer Center to give out tips for winning reporting grants. FIJ Executive Director Sandy Bergo and Pulitzer Center Senior Strategist Steve Sapienza will explain the nitty-gritty of applying for grants and fellowships from both organizations and will answer any questions. Grab carry-out from one of the vendors at the hotel, then join us for the one-hour session in Kingwood, located on Level 3. We will provide drinks and desserts.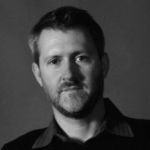 FIJ is a proud sponsor of the 2019 IRE conference     
Sandy Bergo (top) Steve Sapienza (bottom)