NEXT APPLICATION DEADLINE: Monday, May 22, 2017
---
---
The Park Foundation is extending its support of independent watchdog journalism. The foundation announced this month that it is awarding FIJ another $50,000.This is the seventh year the Park Foundation has given toward FIJ's mission.

"This is a vote of confidence in the Fund's expanding role as an underwriter of vital, independent investigative reporting," said Ricardo Sandoval-Palos, chair of FIJ's Board of Directors. "The Park Foundation's support fuels our ability to underwrite outstanding journalism."

The Park Foundation's grants support media work such as investigative reporting, public broadcasting and documentary filmmaking. The foundation's other philanthropic causes include the environment and animal welfare.

Foundation's Fundraising Challenge Continues

The Ethics and Excellence in Journalism Foundation awarded FIJ $50,000 for the coming year – and pledged $25,000 more if FIJ can come up with $25,000 in new donations from other donors by Jan. 31. FIJ encourages supporters – including individual donors – to help secure the matching funds.
---
HIGHLIGHTS OF THE MONTH
Kurdish militia behind Arab expulsions in Syria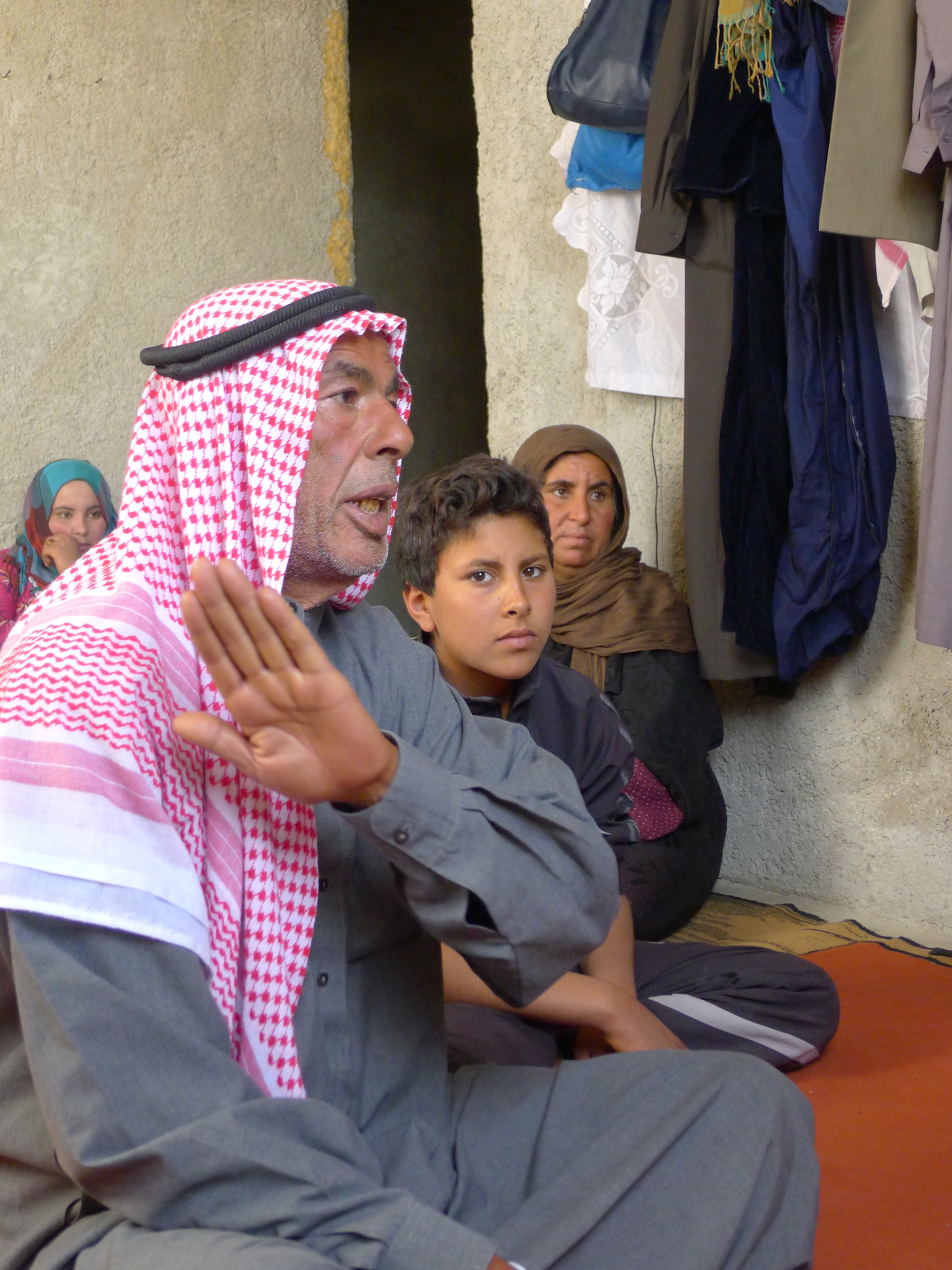 Ibrahim Abo Omar, 61, a Syrian Arab, describes the eviction of his family from their home in Tel Abyad, Syria, last spring by the Kurdish YPG militia. "They just locked the door. Put the keys in their pocket." (Photo for The Nation by Roy Gutman)
---
Roy Gutman set out to investigate
what appeared to be an ethnically motivated mass expulsion of Arabs in northern Syria from late 2014 through mid-2015 by a Kurdish militia allied with the United States, the People's Protection Units (YPG).
While Gutman could not document any systematic "ethnic cleansing," he found evidence that the militia, the Syrian branch of the Kurdistan Workers' Party (PKK), had organized widespread expulsions of Arabs, a war crime under international humanitarian law, and systematically violated the human rights of Kurds and Arabs in northern Syria. The expulsions were largely political, undertaken at the behest of the Assad regime, with which the YPG is closely allied.
A six-month investigation for The Nation shows that the militia has evicted Arabs from their homes under threat of violence starting in 2013 and subsequently has blown up, torched, or bulldozed their homes and villages.
In addition, Gutman found that the Syrian militia has used whatever means necessary to recruit fighters, even at gunpoint, as it kills political opponents and suppresses the news media.

Central to Gutman's reporting is the struggle for Kurdish independence, which has had a long and violent history across Iraq, Turkey, Syria and Iran.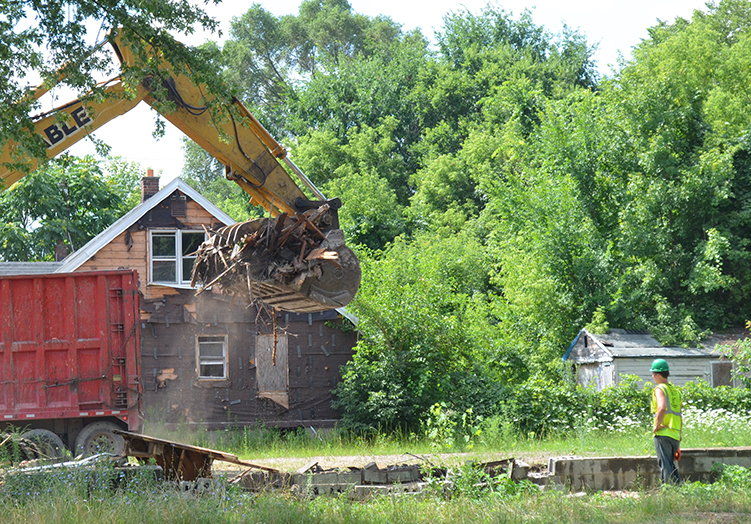 Debris from a demolished home is loaded onto a truck. Detroit's demolition protocol requires that dust be sprayed down, which is not occurring in this case. (Photo for The Nation by Eilís O'Neill)
---
In cities like Detroit, demolishing old buildings might help rejuvenate blighted neighborhoods. But doing so has unintended consequences, according to a report by Eilís O'Neill for The Nation.
The problem with destroying tens of thousands of old homes is that many are covered in lead paint, and demolition crews risk unleashing clouds of lead dust into the environment — near schools, bus stops and neighborhoods with young families — and threatening the health of children.
---
Newsletter Editor: Bobby Caina Calvan
---
The Fund for Investigative Journalism |
529 14th Street NW, 13th Floor | Washington, D.C. 20045 | Phone: 202.662.7564 | Email: [email protected] | www.fij.org