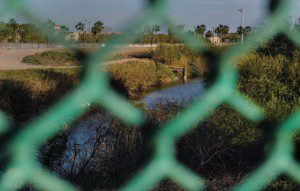 For The Chicago Reporter, Maria Ines Zamudio reports on deportations that are rushed through without hearings. An excerpt:
In recent years, Immigration and Customs Enforcement has been deporting more and more immigrants by bypassing formal court proceedings, the Reporter found. Reinstatement is one of several legal strategies devised for this effort. Others are known as "administrative orders," "expedited removals," "stipulated order of removals," "visa waiver removals" and "voluntary returns." All of these procedures enable speedy deportations without a judicial hearing.
The Chicago area of responsibility is an immigration enforcement zone that encompasses Illinois, Indiana, Kansas, Kentucky, Missouri and Wisconsin. More than 25,000 immigrants in that area received these fast-track deportations between fiscal years 2008 and 2011, the latest years for which the data are available. This number accounts for about 57 percent of all deportations carried out during that period, the Reporter's analysis shows.
Photo by: Maria Ines Zamudio