The Fund for Investigative Journalism is proud to support the work of its two newest diversity fellows, María Martin and Angelika Albaladejo, as part of a yearlong collaboration between FIJ and two of the country's leading nonprofit newsrooms.
Albaladejo will be working with The Marshall Project, while Martin will partner with Reveal from The Center for Investigative Reporting. Each fellowship comes with a $15,000 grant, which Martin and Albaladejo can use for reporting expenses and other costs.
This is the third year that FIJ is offering diversity fellowships. Martin and Albaladejo join 11 other journalists who have taken part in the program, which is designed to boost diversity and inclusion within the ranks of investigative journalism – as well as increase opportunities for reporting on communities that don't always get the attention they deserve.
"For 50 years, FIJ has financially supported some of the nation's best investigative journalists. We're proud to help María and Angelika report on these important issues facing marginalized communities," said FIJ Board President Marcia Bullard.
Albaladejo is an independent multimedia journalist based in Los Angeles. She has focused on social justice, crime, corruption and security in the Americas.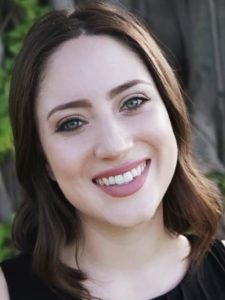 "It is rare to find support and a platform for deep-dive investigations into issues that primarily affect marginalized communities," Albaladejo said. "Over the course of the next year, backing from the Fund for Investigative Journalism and editorial guidance from The Marshall Project will undoubtedly boost the scope and impact of my reporting."
The Marshall Project is a nonprofit, nonpartisan newsroom covering criminal justice issues in the United States. Launched four years ago, it has published more than 1,200 stories with over 100 media partners and has won many top journalism awards, including the Pulitzer. The Marshall Project prioritizes stories that require deep digging and have not been covered by other news outlets – including stories about immigration as a parallel criminal justice system.
"We're so grateful that the Fund for Investigative Journalism has made this fellowship possible," said Carroll Bogert, president of The Marshall Project. "We look forward to working with Angelika on these critical issues of immigration enforcement. They're often at the top of the news, but few news organizations these days have the resources to really go deep."
Martin, an independent journalist based in Antigua, Guatemala, will have access to Reveal's editorial resources, including coaching from its award-winning investigative journalists. Her career spans more than four decades. She has spent much of it expanding public radio coverage of Latino issues and improving U.S. listeners' knowledge of Latin America.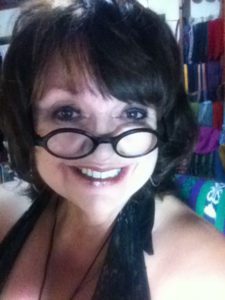 "As an independent journalist working mostly from Central America, my vision for what needs to be covered is sometimes ahead of that of assignment editors based in the United States," Martin said. "The Fund for Investigative Journalism is allowing me to follow stories that need to be covered now. I am especially pleased to be able to work with the great journalists at Reveal – and be able to contribute to the great work they produce."
Reveal, a product of the country's oldest nonprofit investigative newsroom, looks for stories that are unique and deeply investigative that clearly pinpoint who is responsible, with the potential for driving change.
"We are thrilled to have María Martin as our FIJ/Reveal Fellow. Her plan to investigate the long-term impact of Central American migrant family separations aligns with much of the immigration work we're doing here," said Martin G. Reynolds, who directs fellowship programs for Reveal. "So this is a perfect fit for us and we are excited to help María bring this important project to fruition. These separations have huge implications for the parents, children and families affected. Their stories need to be told and those responsible held accountable."
Reveal engages and empowers the public through investigative journalism and groundbreaking storytelling that sparks action, improves lives and protects our democracy. Reveal publishes its work on its website, public radio program and podcast (produced with PRX), social media platforms and in partnership with media partners nationwide and around the world.
The Ida B. Wells Society for Investigative Reporting will play a supporting role by providing fellows with additional training and support. The Society is spearheaded by veteran journalists and seeks to increase the diversity of reporters and editors in the field of investigative reporting through trainings, skills building and mentorships, and by educating how the inclusion of diverse voices can raise the caliber, impact and visibility of investigative journalism as a means of promoting transparency and good government.
In addition to awarding diversity fellowships, The Fund for Investigative Journalism issues a call three times a year to freelance and independent investigative journalists to apply for grants of up to $10,000. Successful applicants can use the money for travel, data, documents and other reporting expenses. Grant recipients can also apply for mentors.
The next deadline to apply for FIJ grants is Monday, Feb. 4, at 11:59 p.m. Eastern Time.
The late Philip M. Stern founded FIJ in 1969 to invest in the work of determined journalists in the fight against racism, poverty, corporate greed and governmental corruption. FIJ-supported projects have won a wide array of journalistic honors, including the Pulitzer Prize, the Peabody Award, the George Polk Award, the Sigma Delta Chi Award and many more.