A pair of projects by InvestigateWest continues FIJ's long tradition of supporting journalism that makes a difference. Lawmakers in the states of Washington and Oregon credit the outlet for spurring change.
The outlet's investigation into Washington's foster care system prompted new laws and a $48 million funding boost to tackle some of the system's woes.
In Oregon, InvestigateWest's "Unequal Justice" project moved the Legislature to pass laws seeking to address the unfair treatment of people of color by the criminal justice system.
The package, as noted by the Washington Post, "found that minority residents were far more likely to be charged for dozens of crimes, from minor infractions such as littering and jaywalking to more serious offenses, such as robbery."
FIJ couldn't do its work without its generous patrons.We appreciate longtime funders such as the Nicholas B. Ottaway Foundation, which recently gave another $25,000. FIJ board member David Ottaway is a member of the Ottaway family.
And we thank new benefactors, including the Scripps Howard Foundation, which gave $5,000 to help revamp FIJ's mentorship program. Applicants for the current round of grants — the deadline is Sept. 25 — can request a mentor through the Submittable platform.
---
HIGHLIGHTS OF THE MONTH
Investigations raise questions about state lotteries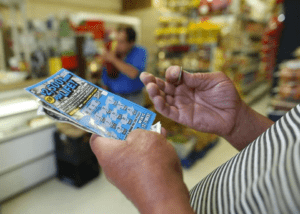 Massachusetts has more repeat lottery winners than any other state, and some are redeeming so many winning tickets that they're raising questions about the integrity of the $5 billion state lottery. Massachusetts officials have long suspected that some frequent winners cash lottery tickets for others who don't want to claim the money themselves because of taxes, child support or other debts, wrote Michael Levenson of the Boston Globe and Jeff Kelly Lowenstein, a visiting professor at Columbia last semester.
The story was part of an analysis of nearly 11 million lottery records from 34 states by PennLive.com and students at Columbia University's Graduate School.
In Connecticut, a handful of big lottery winners show up again and again. A first-ever analysis of lottery winnings dating back to mid-1998, conducted by the Hartford Courant in collaboration with students at the Columbia journalism school, found 57 people who have won $1,000 or more at least 50 times.
Prosecutors in Louisiana are diverting traffic fines to their coffers, depriving public defenders and other agencies of much-needed revenue. An investigation by Samantha Sunne on behalf of The Lens, shows that an increasing number of District Attorneys across the state are using a pre-trial diversion program to keep traffic fines for themselves. Ordinarily, traffic tickets go through the court system and the resulting fines are divided among several agencies. But the diversion program keeps the tickets from reaching the court system, which means the fines aren't shared with other agencies such as public defenders offices, which are already underfunded.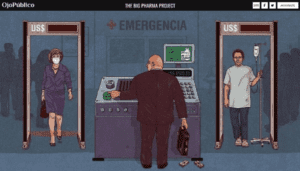 An investigation led by Fabiola Torres on behalf of Ojo-publico.com reveals the pressure exerted by pharmaceutical companies across Latin America to prolong monopolies via diplomatic lobbying, court action and the use of the patent system to stifle competition. The result offers a glimpse at questionable practices that make it difficult for some of the region's most vulnerable populations to gain access to costly medicines. The investigation was a collaboration that brought together journalists from Mexico, Argentina, Guatemala and Colombia.