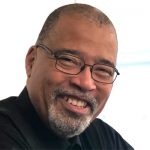 Gary Fields is a senior manager of content at Lutheran World Relief. He is an award-winning journalist with more than 25 years of journalism experience at The Wall Street Journal and USA TODAY.
He joined the Wall Street Journal's Washington, D.C., bureau in 2000 to cover the Justice Department. He remained in that position until 2005 when his duties were expanded to include a wider degree of criminal justice stories, including the impact of the federal sentencing guidelines. Later, he spent a year examining the criminal justice system in tribal lands. He also covered corrections and received the Thurgood Marshall Award for chronicling the story of a mentally ill inmate on death row in Tennessee. In 2011, Fields joined with John R. Emshwiller and Louise Radnofsky to examine the impact of the growth of the federal criminal code. He and Emshwiller later covered the impact of violence on the criminal justice and health care systems.
Fields received a bachelor's and masters degree from Northwestern State University in Louisiana, where he is a member of the alumni hall of fame.