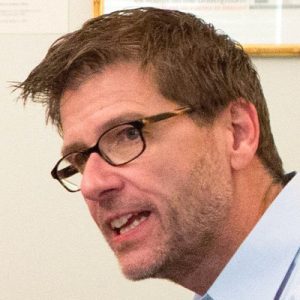 Joe Stephens is the Founding Director of the Program in Journalism at Princeton University, where he also is the Edwin F. Ferris Professor of Journalism in Residence. A veteran investigative reporter, he is a three-time winner of the George Polk Award and a three-time finalist for the Pulitzer Prize.
Stephens joined The Washington Post's investigative projects team in 1999, writing extensively on presidential politics, political corruption, the war against terrorism, Afghan reconstruction, the federal judiciary and drug experiments conducted on children in the developing world. He has reported and lectured in Europe, Africa, Asia, Latin America and across the United States.
His stories have led to Congressional hearings, national legislative reforms, criminal convictions and millions of dollars in fines. Stephens previously worked as an investigative projects reporter for The Kansas City Star. He has judged ­many major journalism awards, and served on the Pulitzer Prize jury.