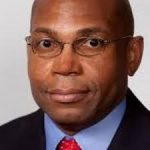 Ron Nixon is the International Investigations Editor for the Associated Press. Previously he was a Washington correspondent for The New York Times covering the United States Department of Homeland Security. He has covered stories ranging from the U.S. role in the Arab Spring to the US government's domestic surveillance programs at the US Postal Service and the Transportation Security Administration.
Nixon has also reported from Rwanda, Uganda, South Africa, Nigeria and the Democratic Republic of Congo.
Prior to The Times, Nixon was database editor at Minneapolis Star Tribune and a member of the paper's investigative team. Before working at the Star-Tribune, Nixon was on the national training staff of Investigative Reporters and Editors and worked as reporter at the Roanoke Times in Virginia. He is author of the book Selling Apartheid: Apartheid South Africa's Global Propaganda War (Jacana Media, June 2015).
Nixon also co-founded two news-related startups: The Ujima Project and TruthBeTold.news. The Ujima Project, which started in 2009, is an online portal of databases, documents and other information that attempts to bring transparency to the workings and spending of Africa governments, multinational non-governmental organizations, and business enterprise operating in African countries. He was a featured speaker at the 2009 TedX talks in Kampala, Uganda discussing the Ujima Project and transparency in development. TruthBeTold.news, which begin in 2015, is a non-profit, non-partisan fact-checking website and digital network, run and edited from Howard University's Department of Media, Journalism, and Film in the School of Communication.
Nixon is currently the visiting associate for Journalism and Media Studies at The University of the Witwatersrand in Johannesburg, South Africa and was the 2013-14 Hearst Visiting Professional at Howard University in Washington, DC.