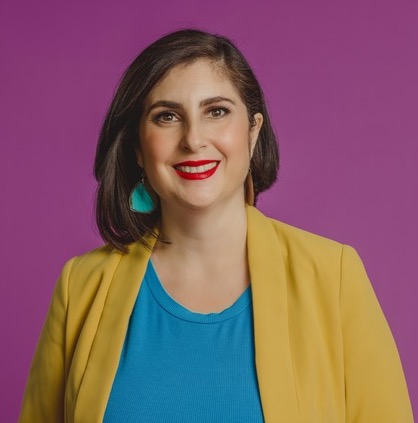 Valeria Fernández is an investigative independent journalist and filmmaker focused on amplifying voices of immigrant communities.  Her most recent work can be found in Latino USA, The Guardian, California Sunday Magazine, 70 million, Radio Bilingüe and the Arizona Center for Investigative Reporting.
She has produced documentaries for Discovery Spanish, CNN Español, and PBS, and co-directed the award-winning documentary, Two Americans, which follows the plight of a 9-year-old girl fighting to stop her parents' deportations under the reign of notorious Arizona sheriff, Joe Arpaio which aired on Al Jazeera America.
In 2014, Fernández was a co-director in the international award winning web documentary Connected Walls  about life along the US-Mexico and Morocco-Spain borderlands. In 2015, she was a producer and reporter for the Arizona Center for Investigative Reporting on a digital multimedia project that cast light on the economic and social impacts of a mine spill in Northern Mexico that broadcast in PBS, San Diego. The multi-media project won an Arizona Press Club recognition for environmental reporting.
Her reporting on abuses of incarcerated Central American youth in Mexico was published by PRI's  The World, and NPR's Spanish-language podcast, Radio Ambulante.
She started her career at La Voz newspaper in 2003. A year later, the National Association of Hispanic Publications named Fernández "Latina Journalist of the Year." She taught bilingual journalist at Arizona State University for four years and launched Cronkite Noticias.
She is a finalist for investigative reporting on the 2020 James Beard Award. In 2018, Heising-Simons Foundation honored Fernández with the American Mosaic Journalism Prize for her reporting on marginalized communities. She is a 2021 Nieman Visiting Fellow developing "Comadres al Aire," a Spanish-speaking podcast on health for women, including trans, and non-binary people. She lives in Phoenix and she is a mom to a curious toddler.
She is co producer for Comadres al Aire in addition to an independent investigative journalist, Managing Editor of palabra, and 2021 Nieman Visiting Fellow.