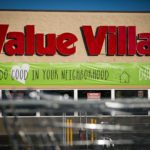 Francesca Lyman's investigation of a for-profit thrift store chain which does more than $1.2 billion in business a year, while masquerading as a charity, has won an Arlene Award for Writing that Makes a Difference. The award comes from the American Society of Journalists and Authors (ASJA), which honors outstanding nonfiction work produced on a freelance basis each year.
The story was reported for InvestigateWest with support from the Fund for Investigative Journalism.
ASJA is the professional association of independent nonfiction writers, founded in 1948, with more than 1200 members who have each met exacting standards of professional achievement.