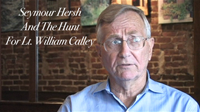 Click here to hear veteran investigative reporter Seymour Hersh tell how – with financial support from the Fund for Investigative Journalism – he learned about the massacre of civilians in Vietnam, how he tracked down Lt. William Calley and, in so doing, changed the world's perception of American intervention in Southeast Asia. It demonstrates how small grants from our fund have enabled talented journalists to produce big, important stories, changing the course of history.
November 20th, 2015
With gratitude for their advice, hard work, and financial backing, the board and staff of the Fund for Investigative Journalism would like to acknowledge the many individuals and organizations that have supported the work of investigative reporters throughout the year.
Major Supporters:
The Ethics and Excellence in Journalism Foundation
The Reva & David Logan Foundation
The Morton K. and Jane Blaustein Foundation
The Park Foundation
The Green Park Foundation
The Nicholas B. Ottaway Foundation
The Gannett Foundation
The Nara Fund
The Herb Block Foundation
Connie Rydberg and Nirav Kapadia
Shari and Charles Pfleeger
Sally Collier and Bob Caiola
Mentors:
David Biello
Michael Beckel
Rose Ciotta
Marla Cone
Dianna Hunt
Chuck Lewis
Ingrid Lobet
Fiona Macleod
Josh Meyer
Deborah Nelson
Ron Nixon
Judy Pasternak
Ricardo Sandoval Palos
Michael Sorkin
Steven Rich
Partners:
Catalogue for Philanthropy – Greater Washington
Investigative Reporters and Editors
Schuster Institute for Investigative Journalism at Brandeis University
Society of Environmental Journalists
Advisors:
Eric Fingerhut, Pro Bono Attorney, Dykema
Leigh Riddick, Pro Bono Financial Advisor, Kogod School of Business, American University
Bobby Caina Calvan
Bridget Gallagher
Bev Orr
Thanks to all!
November 20th, 2015
(Washington) – The Fund for Investigative Journalism (FIJ) has awarded $67,750 in grants to journalists working on 17 projects in the United States and around the world. With FIJ grants, journalists investigate abuse of power in the public and private sectors. The financial support helps freelancers and reporters working for nonprofit news organizations cover the necessary costs of document retrieval, travel to develop and interview sources, and rental fees for equipment used for multi-media story-telling. A typical grant is $5,000.
The grantees include:
R.G. Dunlop of the Kentucky Center for Investigative Reporting
Miriam Forero, Colombia-based investigative and data journalist
Andrew Green, based in East Africa
Meribah Knight and Maya Dukmasova of the Social Justice News Nexus based at Northwestern University's Medill School of Journalism
Dana Liebelson, Huffington Post
Patrick Michels, Texas Observer
Jarrett Murphy, City Limits
Liz Navratil, O'Brien Fellow at Marquette University
Jason Paladino, an investigative reporter focusing on the military, with Mike Hixenbaugh of The Virginian-Pilot
Joseph Poliszuk of Venezuela, founder of Armando.info
Reporters for Rutas del Conflicto, based in Colombia
Juliana Schatz, a radio and video journalist based in Brooklyn
Tiffany Stanley, Washington DC – based journalist
Zoe Sullivan, Wisconsin-based investigative reporter
Tay Wiles, reporter and editor, High Country News
The next deadline for grant applications is Monday February 1, 2016 at 5pm Eastern time.
November 6th, 2015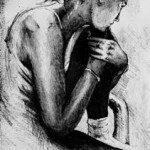 Peter Byrne, writing for Point Reyes Light, has dug into the math and science that created the myth of a disturbing breast cancer cluster plaguing well-to-do women in Northern California. He reports on the myth, and the money that sustained it, in the first of a series.
Part two: Demystifying the risk of breast cancer.
Part three: The role of the media.
[Reporting sponsored by The Gannett Foundation.]
Illustration by: Nancy Stein
November 6th, 2015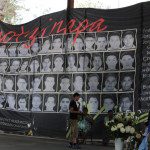 From Steven Fisher and Anabel Hernández for Mexico's Spanish-language Proceso magazine, an investigation into the Mexican government's role in the disappearance of 43 students after a clash on Sept. 26, 2014 in the streets of Iguala. According to the Huffington Post, the duo's work for Proceso "contradicts claims by the administration of Mexican President Enrique Peña Nieto, which has repeatedly said the military was not in the streets of Iguala the night the students were abducted" and found "evidence that soldiers from the 27th battalion of the Mexican army may have fired at the students."
[Reporting sponsored by individual donors referred by The Catalogue for Philanthropy – Greater Washington.]
Photo credit: Steve Fisher
November 6th, 2015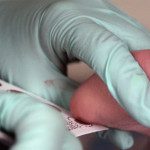 Jeremy Chapman for the Montana Center for Investigative Reporting:  Some healthcare facilities in Montana aren't getting blood samples for newborns to the labs on time, putting children at risk because of delays in administering life-saving treatment. The center pushed reluctant officials at the Montana Department of Public Health and Human Services to release newborn screening records.
[Reporting sponsored by The Ethics and Excellence in Journalism Foundation.]
Photo Credit: Courtesy of U.S. Air Force Staff Sgt Eric Sheler
November 6th, 2015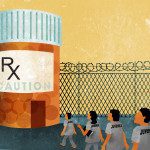 Halle Stockton for PublicSource: Pennsylvania's state-run youth correctional facilities prescribe psychotropic drugs at an alarming rate to juvenile offenders, but with little medical oversight by the state's Department of Human Services. The state tried to keep secret a list of doctors who handle youth cases.
[Reporting sponsored by The Ethics and Excellence in Journalism Foundation.]
Illustration credit: Anita Dufalla for PublicSource.
November 6th, 2015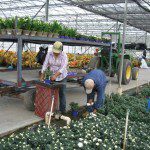 Viji Sundaram for New America Media: The use of the pesticide endosulfan, dubbed "DDT's cousin," has diminished around the world. In 2010, the U.S. Environmental Protection Agency began a six-year phase out of the chemical.  But in the United States, it is still legal to use the chemical at farms growing strawberries, pineapples, broccoli and other crops. Meanwhile, some agricultural workers are getting sick.
[Reporting sponsored by The Ethics and Excellence in Journalism Foundation.]
Photo credit: Farmworker Association of Florida.
November 6th, 2015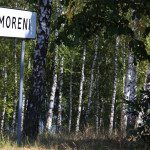 Olga Ceaglei for Rise Moldova: Huge swaths of forestland are being leased to companies by the Moldsilva, the agency that manages Moldova's forests. However, those leases are, in turn, being subleased for much more on the black market.
[Reporting sponsored by The Reva and David Logan Foundation.]
Photo Credit: Iurie Sanduta
November 6th, 2015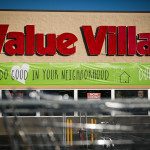 Francesca Lyman for InvestigateWest: Savers, Inc., does more than $1.2 billion in business annually, turning it into the biggest player in the growing for-profit thrift store industry. But Savers' claims about doing good for charities appear to be vastly overblown.  Sometimes Savers' charity partners have received less than 5 percent of sales revenue on goods donated on their behalf; overall, only between 8 percent and 17 percent of the company's revenues end up with charities.
[Reporting sponsored by the Nicholas B. Ottaway Foundation and The Ethics and Excellence in Journalism Foundation.]
Photo credit: Paul Joseph Brown for InvestigateWest
November 6th, 2015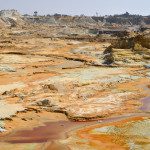 From Mark Olalde for The Star, a four-part series that introduce us to illegal miners, or zama zamas as they are called in South Africa, who live and work mostly in the shadows and outskirts of a lucrative industry. When one gold mine was abandoned, so were hundreds of miners and toxic dumps. Improperly closed mines pose problems. In his closing piece, Olalde answers key questions about how South Africa's "El Dorado" became an "underground Wild West."
[Reporting sponsored by The Nara Fund.]
Photo credit: Mark Olalde