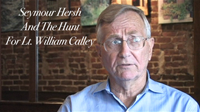 Click here to hear veteran investigative reporter Seymour Hersh tell how – with financial support from the Fund for Investigative Journalism – he learned about the massacre of civilians in Vietnam, how he tracked down Lt. William Calley and, in so doing, changed the world's perception of American intervention in Southeast Asia. It demonstrates how small grants from our fund have enabled talented journalists to produce big, important stories, changing the course of history.
May 22nd, 2013
The Fund for Investigative Journalism (FIJ) is seeking grant proposals for independent investigative projects from journalists who need support for travel and other reporting expenses. Applications are now being accepted. The deadline to submit a proposal is 5 p.m. EDT, Monday, June 10, 2013.
FIJ is interested in proposals that break new ground and expose wrongdoing. Projects from ethnic media are strongly encouraged.
Grants average $5,000. The awards support the costs of reporting, such as travel and document production expenses. Small stipends will be considered as part of the overall award.
On FIJ's home page, click on "Apply for a Grant" for detailed instructions, requirements, and online application form. The FIJ board announces the grant decisions about six weeks after the application deadline. Prospective applicants are encouraged to contact executive director Sandy Bergo with questions about the process, 202-662-7564, or email hidden; JavaScript is required.
May 21st, 2013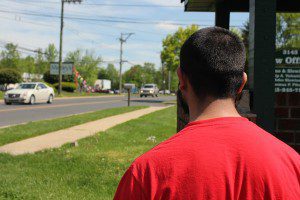 From Emma Jacobs of WHYY – Philadelphia, the story of traffic checkpoints used to catch undocumented immigrants.
An excerpt: "Thomas Decker, the head of ICE's regional enforcement and removal operations, said that during operations such as those in Norristown, immigration officials exercise independent judgment in each case.
'Once we determine alienage, then is it somebody that falls into a priority. And if they fall into a priority then we can take enforcement action,' Decker said.
However, the very nature of the traffic checkpoints leads to immigration officers encountering and detaining people they wouldn't otherwise prioritize for public safety reasons."
May 14th, 2013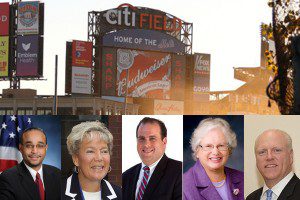 From City Limits, a report on New York campaign consultants who help elect, then lobby their candidates.  An excerpt: "The firms that both consult and lobby turn the typical pay-to-play concerns of government watchdogs on their head. The issue here is not who's giving money to a campaign, but who's receiving candidates' money—in exchange for valuable help. Consultants are, according to political observers, vital components of any operation: They are in many instances the quarterbacks of campaigns, plotting get-out-the-vote efforts, crafting media strategy and exploiting the weaknesses of the opposition. By accepting or rejecting a client, skilled consultants can significantly affect the odds of a campaign succeeding.
'When a firm helps someone get elected to office, that firm may have an easier time getting access to that office when they're trying to influence how they're going to vote on a particular issue,' says Bill Mahoney, the New York Public Interest Group's legislative research coordinator."
May 14th, 2013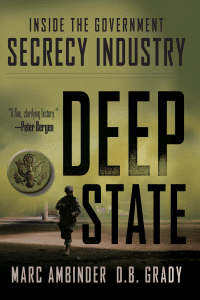 From D.B. Grady and Marc Ambinder, an investigation into secrecy and leaks, based on thousands of recently declassified documents and interviews with more than one hundred officials. From the book jacket: "Real secrets can't be kept, trivial ones are held forever, and sensitive ones are far too susceptible to political manipulation."
An excerpt from Chapter One: "With so many secret keepers, it is remarkable how well the secrecy apparatus has kept classified material that might be devastating to the state under wraps. The Bradley Manning WikiLeaks incident of 2010 is heretofore a black swan event. Its execution and impact was astonishing, yet in retrospect somehow obvious and inevitable. More astonishing, perhaps, is that the U.S. government seemed to have no contingency plans or response mechanisms in place. Manning wasn't cashing in. He wasn't attempting to overthrow the Republic. He wasn't blackmailed. He wasn't an agent for foreign intelligence.
"In fact, the direct intervention of foreign powers isn't the cause of most leaks, and foreign spies aren't where the information ends up. More often than not, the first place a leaked secret heads is the Internet."
May 7th, 2013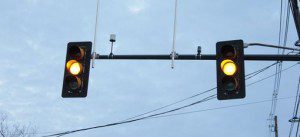 From Shawn Musgrave for the Boston Globe, concerns about the privacy of law abiding motorists whose whereabouts are tracked by the expanding reach of law enforcement technology.
An excerpt from the article: "… high-tech license readers, now mounted on 87 police cruisers statewide, scan literally millions of license plates in Massachusetts each year, not only checking the car and owner's legal history, but also creating a precise record of where each vehicle was at a given moment. The records can be enormously helpful in solving crimes — for example, Fitchburg police used the technology to catch a serial flasher — but they increasingly make privacy advocates uneasy.
Use of the technology is outstripping creation of rules to prevent abuses such as tracking the movements of private citizens, or monitoring who visits sensitive places such as strip clubs, union halls, or abortion clinics. A survey of police departments that use automated license readers found that fewer than a third — just 17 out of 53 — have written policies, leaving the rest with no formal standards for who can see the records or how long they will be preserved."
May 7th, 2013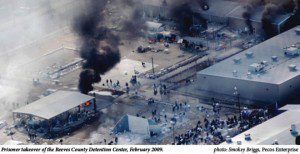 From Forrest Wilder of the Texas Observer, the story of an aggressive federal immigration policy that fills the cells of privately run prisons.
An excerpt from Wilder's report: "Instead of simply detaining undocumented immigrants who have done nothing more than cross the border and sending them out of the country or releasing them, the U.S. government would now file criminal charges and send them to prison. [Jose] Rios was charged with illegal re-entry, a federal immigration felony that earned him a 14-month sentence, much of it spent in a notorious private prison in South Texas. Rios pleaded guilty, as do 97 percent of all immigration-related defendants."
(Photo: 2009 riot in protest of poor conditions at West Texas private prison)
May 2nd, 2013
WASHINGTON – The Board of Directors of the Fund for Investigative Journalism (FIJ) has awarded $42,000 in grants for ten investigative projects.
The grants provide the resources necessary to travel to interview sources and research documentary evidence, and for other out-of-pocket expenses. FIJ's grant-making program is made possible by support from The Gannett Foundation, The Herb Block Foundation, the Park Foundation, the Morton K. and Jane Blaustein Foundation, the Ethics and Excellence in Journalism Foundation, the Green Park Foundation, the Nara Fund, the Otto-Whalley Family Foundation, and generous donations from individuals.
Investigative journalists receiving grants are:
Rick Cohen, whose reporting focuses on nonprofits and foundations
Laura Kasinof, freelance reporter
Trey Kay, radio journalist and documentary maker
Chris Kromm, Facing South, North Carolina-based online magazine
Erin Siegal McIntyre, Tijuana-based investigative writer and photographer
Brandon Quester and Tarryn Mento, Arizona Center for Investigative Reporting
Alexandra Robbins, author
Matt Rusling, reporter specializing in covering Asia
Joseph Sorrentino, Albuquerque-based journalist and photographer
Laird Townsend, director, Project Word
FIJ grantees investigate corruption, malfeasance, and abuse of power in the public and private sectors. Past awardees have exposed wrongdoing by private food producing companies, religious leaders, local district attorneys, and the FBI – to name a few examples.
In addition to funding, interested grantees are eligible to receive mentors through partnerships with Investigative Reporters and Editors and with the Society of Environmental Journalists.
The Fund for Investigative Journalism is an independent, non-profit organization that has supported hundreds of public service reporting projects since 1969, when it provided funding for Seymour Hersh to investigate the massacre of civilians in My Lai during the Vietnam War. His stories won the Pulitzer Prize. Recent FIJ grantees have also won prestigious journalism awards, including the Sidney Hillman Foundation Journalism Award, Investigative Reporters and Editors awards, and the Sigma Delta Chi award.
FIJ is supported by the John S. and James L. Knight Chair in Investigative and Enterprise Reporting at the Journalism Department in the College of Media at the University of Illinois. Pro bono legal services are provided by the Dykema law firm.
Links to FIJ-supported projects are posted on www.fij.org. Grant application instructions can also be found on the website. Contact executive director Sandy Bergo, 202-662-7564, or email hidden; JavaScript is required with any questions about the application process. The next deadline for applications is Monday, June 10, 2013 – 5pm Eastern Time.
April 10th, 2013
The nation's premier association of investigative journalists, Investigative Reporters and Editors (IRE), has named two Fund for Investigative Journalism (FIJ) grantees as finalists for the 2013 IRE Awards.
 "The Cash Machine," published by Philadelphia City Paper and reported by FIJ grantee Isaiah Thompson, was honored as a finalist in the Multiplatform category. The investigation revealed that the Philadelphia District Attorney's office uses the civil asset forfeiture system to seize millions of dollars in cash from individuals stopped by police, without regard to the person's guilt or innocence.
And "The American Way of Eating: Undercover at Walmart, Applebee's, Farm Fields and the Dinner Table," by Tracie McMillan, has been honored as a finalist in the Book category. Her book, published by Simon & Schuster, investigated the exploitation of agricultural workers, and looked at why typical food production and food service employees do not earn enough to buy nutritious food for their families.
The Fund for Investigative Journalism is proud to have supported such important work, and congratulates all the journalists who have been recognized as finalists and winners of the 2013 IRE awards.
The Fund's grant-making program is made possible by support from the Park Foundation, the Gannett Foundation, the Ethics and Excellence in Journalism Foundation, The Herb Block Foundation, the Green Park Foundation, the Morton K. and Jane Blaustein Foundation, The Nara Fund, the Otto-Whalley Family Foundation. and generous donations from family foundations and individuals.
The John S. and James L. Knight Chair in Investigative and Enterprise Reporting at the Journalism Department in the College of Media at the University of Illinois also supports the Fund, as does the Dykema law firm.
The board of the Fund for Investigative Journalism meets three to four times a year to award grants to investigative reporters. The next deadline for grant applications is June 10, 2013.
April 8th, 2013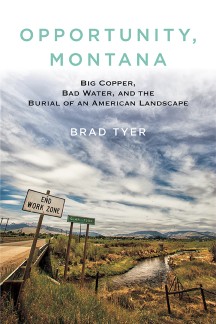 Journalist and author Brad Tyer moved to Montana for the picture-postcard scenery, looking for pristine waters where he could set down a canoe. What he found was entirely different. From the book: "I gradually began to gather that the Clark Fork [River] wasn't quite what I thought it was. The river I had shadowed on my drive in had long been choked by the detritus of a century's worth of copper mining upstream. The 'Treasure State' of Montana's license plates was sourced in metal, and it had been mined for a century in Butte… Butte copper had wired America, strung across the country to deliver residential electricity and telephone connections, feeding power to unbridled industrial growth and cladding the bullets that won two world wars."
But by 1983, the toxins created by copper production had turned the Clark Fork River's upper reaches into the largest Superfund site in the US.
Tyer's book, Opportunity, Montana: Big Copper, Bad Water, and the Burial of an American Landscape, published by Beacon Press, tells the story of the attempts to restore and rebuild a poisoned river. Tyer finds that in the process, "millions of tons of toxic soils are being removed and dumped – once again – in Opportunity," a small forgotten town in Montana.
April 4th, 2013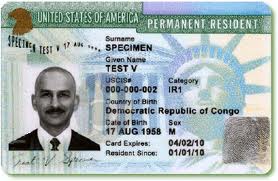 From VTDigger in Vermont, the story of a project that would lure foreign investors with the prospect of US residency - on hold after running into trouble with Vermont authorities.
An excerpt from the article by Nat Rudarakanchana and Anne Galloway: "Last spring, state officials became aware that a key participant in the project recently stepped down from a leadership role in the company. Richard Parenteau, the founder of DreamLife, who state officials say is now a 'background investor,' was convicted of perjury in Quebec last summer, according to court documents, after a decade-long dispute over a will. State officials say as a result of the conviction, Parenteau, a former Rock Forest (Quebec) chief of police, is no longer able to cross the border for meetings in Vermont. Parenteau has also been accused of violating labor rules in Quebec, according to court documents.
Over the last 20 years, Parenteau has created and dissolved more than two dozen companies in Florida and Vermont, some of which list his sons Marc-Andre and Richard Jr. as business associates, according to information from state websites. Five of the entities bear the DreamLife name, including an insurance company, a real estate firm and a finance company, all three of which are now inactive."