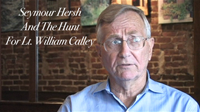 Click here to hear veteran investigative reporter Seymour Hersh tell how – with financial support from the Fund for Investigative Journalism – he learned about the massacre of civilians in Vietnam, how he tracked down Lt. William Calley and, in so doing, changed the world's perception of American intervention in Southeast Asia. It demonstrates how small grants from our fund have enabled talented journalists to produce big, important stories, changing the course of history.
November 27th, 2013
The board and staff of the Fund for Investigative Journalism would like to express our gratitude to the following organizations and individuals who have donated time and resources in support of our work during the past year.
Major Contributors:
Ethics and Excellence in Journalism Foundation
Gannett Foundation
Green Park Foundation
Morton K. and Jane Blaustein Foundation
Nicholas B. Ottaway Foundation
Otto-Whalley Family Foundation
Park Foundation
Shari L. Pfleeger
Reva & David Logan Foundation
Connie Rydberg and Nirav Kapadia
The Estate of William L. Matzkin
The Herb Block Foundation
The Nara Fund
Partners:
Catalogue for Philanthropy – Greater Washington
Investigative Reporters and Editors
Schuster Institute for Investigative Journalism at Brandeis University
Society of Environmental Journalists
Eric Fingerhut, Pro Bono Attorney, Dykema
Leigh Riddick, Pro Bono Financial Advisor, Kogod School of Business, American University
Mentors:
David Biello, Scientific American
Ron Campbell, Orange County Register
Rose Ciotta, WIBV-TV – Buffalo
Wendell Cochran, American University
Sarah Cohen, New York Times
Marla Cone, Environmental Health News
Chase Davis, New York Times
David Donald, Center for Public Integrity
Peggy Engel, Alicia Patterson Foundation
Mark Feldstein, University of Maryland
Gary Fields, Wall Street Journal
Robin Fields, ProPublica
Mary Fricker, RepoWatch
Ryan Gabrielson, Center for Investigative Reporting
James Grimaldi, Wall Street Journal
Dianna Hunt, Fort Worth Star-Telegram
Ingrid Lobet, Houston Chronicle
Kristen Lombardi, Center for Public Integrity
Elizabeth Lucas, Investigative Reporters and Editors
Josh Meyer, Northwestern University
Jim Morris, Center for Public Integrity
Shawn Musgrave, Muckrock
Deborah Nelson, University of Maryland
Lise Olsen, Houston Chronicle
Judy Pasternak, Author
John Ryan, KOUW Radio – Seattle
Ricardo Sandoval Palos, Human Rights Watch
Tony Schick, Investigative Reporters and Editors
Andy Segal, Andy Segal Productions
Ken Silverstein, Al Jazeera America
Joe Stephens, Washington Post
Tisha Thompson, WRC-TV – Washington DC
Mc Nelly Torres, Florida Center for Investigative Reporting
Ken Ward, Charleston Gazette
Chris Woodside, Freelance
Alison Young, USA Today
Scott Zamost, CNN
Daniel Zwerdling, NPR
November 12th, 2013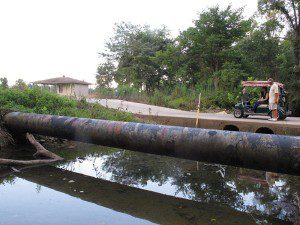 From Sam Eifling for the Arkansas Times, an investigation of the rupture of an ExxonMobil pipeline that spilled oil and released fumes throughout a neighborhood in Arkansas. Before the spill, residents didn't know they were living above a pipeline.
     "The oil went to the lake, [Ann] Jarrell said. "But the toxic fumes came to us."
In one part of the series, he reports the health risks are still largely unknown, at least to the people affected:  Most doctors aren't trained in environmental medicine that would prepared them to treat patients with chemical exposure and oil companies such as ExxonMobil consider the chemical formula proprietary anyway.
In another part, Eifling traces the path of the 858 mile long pipeline, some of it above ground, some of it below.  In Arkansas:  .. it crosses watersheds for 18 drinking water sources that together serve about 770,000 people, a quarter of the state's population.
The Arkansas Times series has been featured on TV by Rachel Maddow and by a local Fox News station.
Photo Courtesy of Sam Eifling.
November 8th, 2013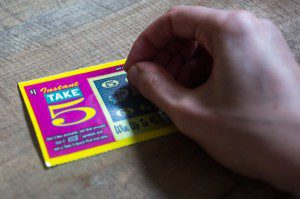 From Jarrett Murphy and Kate Pastor for City Limits, a report on the state of gambling in New York, where more casinos will be opening now that voters have approved a constitutional amendment.
The winners and losers are not easy to predict, according to the report: [T]he number of existing gambling options raises the question of whether new casinos will draw new players to the market or merely pick off customers who are now placing their wagers at a racino, at an Indian gambling or via the lottery.
The new revenue from casinos has been pledged to help schools, echoing promises made for Lottery proceeds. City Limits investigated whether that promise was fulfilled, finding: Since 1995, the state's Lottery revenue has grown faster than state spending on schools (Lottery revenues are up 145.83 percent from 1995 while state spending on schools is up 117.89 percent). Meanwhile, per pupil spending by the state actually declined in recent years. 
Photo Courtesy of Karla Ann Cote.
November 7th, 2013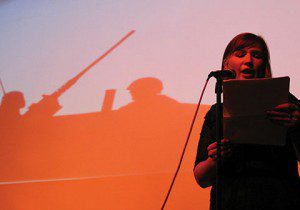 From Laura Kasinof for Washington Monthly, an article about the post-war grief that may impact women who have served in the military differently than men. An excerpt: *While it's clear that war is hell for everyone, men and women alike, it's unclear how the unique female experience in the barracks, on the battlefield, and back at home may affect them differently. Female veterans are already more likely than male veterans to be homeless, divorced, or raising children as single parents. Female vets under fifty are more than twice as likely as their male counterparts to kill themselves. And a growing body of research suggests that female vets may also be more susceptible than men to psychological disorders, including PTSD.*
*Sexual assault in the military may play a role, reports Kasinof: *Women in the military must also face "negative consequences for  reporting [abuse or harassment] or they may have to continue working with someone who has assaulted them, or they were assaulted by a commanding officer," said Janice Krupnick, research professor at Georgetown University's Department of Psychiatry, who works with female veterans.*
Photo courtesy of Warrior Writers.
November 6th, 2013
From Laird Townsend for Mother Jones and the Midwest Center for Investigative Reporting, the story of family farmers facing drier than Dust Bowl conditions, and limited options.
An excerpt:  *If recent research by the US Department of Agriculture is any indication, the crop failures will be a sign of the future. In a February 2013 report, the agency rounded up relevant scientific findings from 56 experts from federal service, universities, and nongovernmental organizations. The results cast doubt on the viability of the US heartland in the age of
warming—and not just for dryland cotton. "Continued changes by mid-century and beyond," the report said, "are expected to have generally detrimental effects on most crops and livestock." Among other problems, "weed control costs total more than $11 billion a year in the US. Those costs are expected to rise with increasing temperatures and carbon dioxide concentrations."*
Photo courtesy of Ben Depp.
October 18th, 2013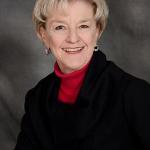 Sara Fritz, a groundbreaking journalist, leader of journalism professional organizations, and friend, died of complications following surgery, October 16 at George Washington University Hospital in Washington DC. Fritz served as president of the Fund for Investigative Journalism and served on its board for six years. Her professional accomplishments and personal advocacy for suicide prevention in honor of her son are reported in an obituary published in The Washington Post. Fritz was 68 years old.
Fritz is remembered by her colleagues on the Fund's board for her "immense dedication and passion for the Fund and for journalism," said Brant Houston, board president. "She was a terrific reporter and a great human being. She will be deeply missed."
A service to celebrate Sara's life was held November 19 at the Capitol Hill Presbyterian Church, during which she was remembered as a mother, sister, colleague, and friend. A tribute written by her husband, Jim Kidney, called her simply "an astonishment."
October 16th, 2013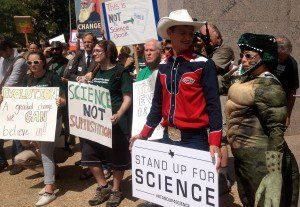 From Trey Kay, radio documentary producer, "The Long Game: Texas' Ongoing Battle for the Direction of the Classroom," a documentary premiering on KUT Radio, Austin, Texas that explores the culture wars over classroom curriculum in Texas. From the release announcing the premiere:
"Long Game focuses on the fundamentally different mindsets that are pitted against one another when deciding how to educate the next generation. The culture war differences in Texas are not that different from those in other states.  Long Game suggests that based on the differences among Texans— those who advocate for a values-neutral classroom and those who see the mission of educating tomorrow's generation as an epic religious struggle— the prospect of common ground for national Common Core standards may be bleak."
Photo courtesy of Kate McGee, KUT News
October 7th, 2013
(Washington) The Fund for Investigative Journalism is pleased to announce it has received $18,000 in support from the Gannett Foundation to further the Fund's grant-making and mentoring programs.
This grant marks the third year the Gannett Foundation has provided funding for the Fund's grants for independent investigative reporters and for its mentoring program in partnership with Investigative Reporters and Editors.
"The Gannett Foundation has played a crucial role in improving the quality of the work of our grantees and in giving them the opportunity to get feedback and advice from veteran investigative journalists," said Brant Houston, president of the Fund's board of directors. "We deeply appreciate that Gannett continues to support our work and that of our grantees."
The Gannett Foundation is a corporate foundation supported by the Gannett Co., Inc. – whose portfolio of media and marketing companies includes USA TODAY.  The Foundation supports many journalism education, training, and diversity programs with the goal of "investing in the future of the media industry."
For more than forty years the Fund has paid reporting expenses of reporters who have the ideas, sources, and know-how to produce groundbreaking investigative journalism but lack the resources to complete their projects.
In addition to support from The Gannett Foundation, the Fund receives foundation support from The Ethics And Excellence in Journalism Foundation, The Reva & David Logan Foundation, The Nicholas B. Ottaway Foundation, The Morton K. and Jane Blaustein Foundation,  The Herb Block Foundation, The Green Park Foundation, The Park Foundation, The Nara Fund, from private family foundations, and from individuals.
The John S. and James L. Knight Chair in Investigative and Enterprise Reporting at the Journalism Department in the College of Media at the University of Illinois also supports the Fund. Pro bono legal services are provided by Dykema. Pro bono business advisory services are provided by Leigh Riddick, Associate Professor of Finance at The American University's Kogod School of Business.
The Fund has been endorsed by the Catalogue for Philanthropy of Greater Washington as being cost-effective while advancing crucial investigative projects in the US and around the globe.
Donations to the Fund can be made online, www.fij.org, or by mail to the Fund for Investigative Journalism, 529 14th Street NW – 13th floor, Washington D.C. 20045.
The Fund for Investigative Journalism is currently accepting proposals for investigations in the United States and abroad. The deadline for applications is Monday, October 21 at 5pm Eastern time. Check for instructions and apply online: www.fij.org.
October 4th, 2013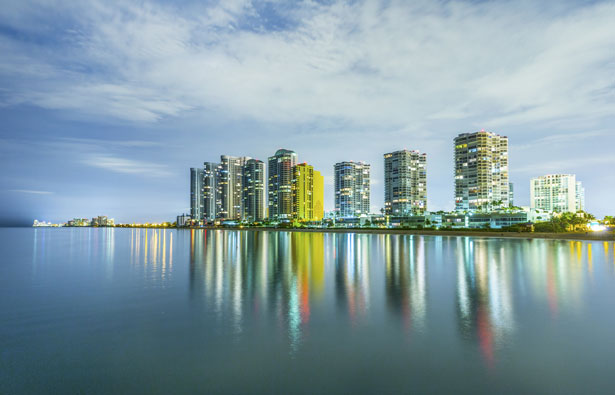 From Ken Silverstein for The Nation, an investigation of dirty foreign money, the luxury Miami real estate it buys, and the political fight to keep the money flowing to Florida.
"…Florida's political leaders have been spearheading the fight against a new Treasury Department rule mandating that foreign banks tell the IRS about accounts held by US taxpayers—and which would, reciprocally, require US banks to share the same information with foreign governments. Not surprisingly, Florida banks and realtors don't like the idea of more sunlight on their lucrative dealings with foreigners. "There is a huge amount of dirty money flowing into Miami that's disguised as investment," said Jack Blum, a former congressional investigator and Washington attorney specializing in money-laundering cases. "The local business community sees any threat to that as a threat to the city's
lifeblood."
October 3rd, 2013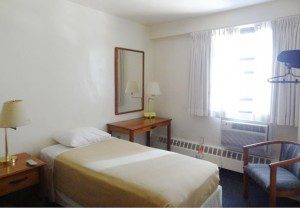 From Amy Lieberman for Women's Enews, the final part in her series on the hazards faced by transgender women locked up while awaiting immigration and asylum hearings. For example: "[Attorney Sarah] Vidal's client lives in a dorm with about 20 men and has filed formal complaints alleging an attempted rape, as well as ongoing harassing comments by detainees and guards. 'I am not sure why she was placed in an all-male facility,' Vidal said in a phone interview. 'She alleges that when she asked about it they told her that because she is a man they are putting her in a male facility.'"
The photo to the left, taken by Lieberman, is an example of hotel housing managed by charitable groups that are trying to accommodate transgender people seeking asylum in the U.S.
Read the full series:  Part One, Part Two, Part Three, Part Four.