Green Park Foundation Supports Investigative Journalism
Washington – The Fund for Investigative Journalism is pleased to announce The Green Park Foundation has awarded $25,000 to support the Fund's grant-making program for independent journalists around the world.
The Foundation grant underwrites the Fund's program in the United States and abroad to pay expenses for independent reporters who have the ideas, sources, and know-how to produce groundbreaking investigative journalism, but need resources to get the work done.
The Green Park Foundation's support over the years has been responsible for enterprise reporting on climate change issues, including the investigation of an energy project in Papua New Guinea that triggered a deadly landslide – and which received US financial backing despite being at cross purposes with President Obama's pledge to phase out fossil fuels.
The Fund for Investigative Journalism is also supported by The Ethics and Excellence in Journalism Foundation, The Reva and David Logan Foundation, The Park Foundation, The Morton K. and Jane Blaustein Foundation, The Nicholas B. Ottaway Foundation, The Gannett Foundation, The Nara Fund, and individual donors, many of them referred by the Catalogue for Philanthropy: Greater Washington.
Pro bono legal services are provided by Dykema Gossett PLLC, a national commercial law firm with a broad portfolio of community service and pro bono clients.
Pro bono business advisory services are provided by Leigh Riddick, Associate Professor of Finance at The American University's Kogod School of Business.
The Fund makes grants three to four times a year. In the past two years, the Fund has awarded more than $400,000 in investigative reporting grants. The typical grant is around $5,000.
The Fund relies on the support of individuals and foundations. Donations can be made online, www.fij.org, or by mail to the Fund for Investigative Journalism, 529 14th Street NW – 13th floor, Washington DC 20045.
Award for Mental Health Investigation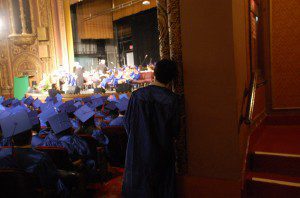 Rong Xiaoqing of the Chinese-language Sing Tao Daily has won a Deadline Club Award from the New York City chapter of the Society of Professional Journalists, for her story: "The Dark Corner in an Elite High School – Mental Health of Successful Students Needs More Attention." Rong's story was a deeply reported examination of the mental health consequences for some students at the highly competitive Stuyvesant High School in Manhattan.
Rong also placed second in the Ippies Award for investigative reporting. The award, sponsored the CUNY Graduate School of Journalism, honors work by ethnic and community media in New York. The judges' comment: "The story showed diligent research on a sensitive and rarely examined subject."
Forced Labor Conditions in Thailand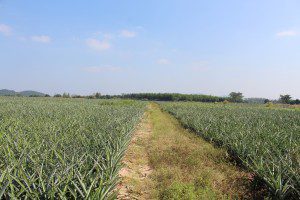 Matt Rusling reports from Kanchanaburi, Thailand for BorderlessNews on abusive labor brokers who supply workers for the food processing industry.
An excerpt: "Aye" sat cross-legged on a concrete floor and described the violence she has witnessed since she started working at the fruit processing plant. "There are cases where people end up in hospitals – I'm talking broken legs, hands and fractured ribs," she said, requesting that Borderless not use her real name out of fear of reprisals. "These abuses are always happening but committed secretly. It has been like that for a long time. Someone who dares inform about it can disappear," she said.
Millions Upon Millions Spent on Power Plants – But Never Built

The warning signs were there, but disregarded. Rone Tempest reports on state and federal dollars wasted on a failed Wyoming energy project that had promised to provide electricity throughout the American Southwest.
An excerpt: The Two Elk saga is made up of intertwined stories: one man's outsized dream; Wyoming's desire to believe in energy castles in the air, kept aloft by taxpayer dollars; and the federal government's failure to bring anyone down to earth, until millions of dollars in public money had been squandered. It is, in short, a case study of territorial ambition, personal greed, political nepotism, government malfeasance, and a highly creative interpretation of federal tax laws.