The Sex Abuse Scandal that Devastated a Megachurch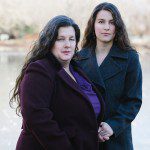 From Tiffany Stanley for Washingtonian Magazine, an investigation into child sexual abuse within a 40-year-old, global evangelical ministry. A scandal ensued after former church members accused pastors of mishandling abuse reports involving congregation members, for decades.
[Reporting sponsored by The Ethics and Excellence in Journalism Foundation.]
Photo of former Covenant Life Church member Pam Palmer and daughter Renee, by Kate Warren
Myanmar's Child Laborers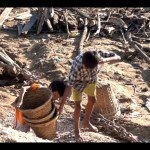 From Kay Lie, for DVB Multimedia, an investigation of child labor in Myanmar (Burma). Lie and his Myanmar (Burmese) documentary crew found children as young as 9 pot-trap fishing, working in tea shops, motorbike shops, and factories – even carrying stones on construction sites – rather than going to school. It's against the law, but commonplace. Many parents who are poor or too sick to make a living send their children to work so the family can survive. New laws are in the making, but serious implementation of these laws is uncertain.
[Reporting sponsored by The Green Park Foundation and The Reva and David Logan Foundation.]
Photo credit: (c) 2016 DVB Multimedia Group (Yangon)
Pharma Profits; Taxpayers Pay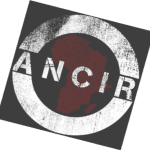 From Khadija Sharife, an investigation by the African Network of Centers for Investigative Reporting (ANCIR) published by the World Policy Journal and Financial Mail, of pharmaceutical companies' secretive research and development costs. The conclusion: the extremely high costs of drugs developed in the United States and sold in Africa cannot be justified by the R&D costs. Instead drug companies use opaque intangible assets and tax havens to shift profits and spend vastly more on marketing and administration than on research and development. On top of that, the industry heavily relies on public funding and tax breaks to underwrite its development costs.
[Reporting sponsored by The Reva and David Logan Foundation.]
Migrants Rack Up Debts to Chase Dreams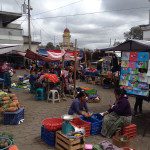 From Zoe Sullivan, for Al Jazeera America, there is no justice when illegal lenders prey on desperate Guatemalans to pay coyotes for passage to the United States.
Every day, hundreds of Guatemalan migrants attempt to reach the United States with the help of a human smuggler or coyote. Research suggests that nearly 80% of those making this journey have taken on debt to do so, and half of this number borrowed from an informal money lender. Yet in a country where interest rates are legally unregulated, borrowers are at the mercy of the financial system — whether informal or formal.
Part Two: Why Guatemalans flee: poverty, kidnapping and extortion.
Hear Sullivan's radio report at time code 12:40.
[Reporting sponsored by The Reva and David Logan Foundation.]
Photo credit: Zoe Sullivan
Half of Pittsburgh Murders Go Unsolved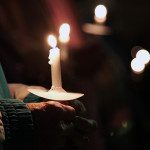 From Jeffrey Benzing of PublicSource, a two-part series on the failure to find killers plaguing Pittsburgh families and communities, and the stark division between the experience of black and white residents of the city.
[Reporting sponsored by The Ethics and Excellence in Journalism Foundation.]
Photo credit: Ryan Loew/PublicSource