Forced Labor Conditions in Thailand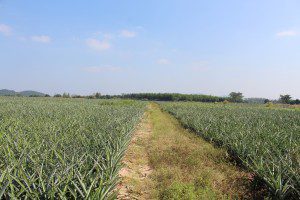 Matt Rusling reports from Kanchanaburi, Thailand for BorderlessNews on abusive labor brokers who supply workers for the food processing industry.
An excerpt: "Aye" sat cross-legged on a concrete floor and described the violence she has witnessed since she started working at the fruit processing plant. "There are cases where people end up in hospitals – I'm talking broken legs, hands and fractured ribs," she said, requesting that Borderless not use her real name out of fear of reprisals. "These abuses are always happening but committed secretly. It has been like that for a long time. Someone who dares inform about it can disappear," she said.