March 6th, 2019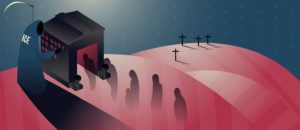 Investigative reporter Robin Urevich has added four stories to her series Deadly Detention at Capital & Main. The series reveals both the politics behind and the life inside Immigration and Customs Enforcement detention centers, and focuses on the often-preventable deaths that have occurred in ICE lockups.
Her most recent stories cover the suicide of 40-year-old Efrain de la Rosa at the Stewart Detention Center in Southwest Georgia last July, and the struggle to obtain the investigative documents that reveal how and why he died. These include a story on efforts by the private prison firm CoreCivic to convince the Georgia Bureau of Investigation to keep its investigation of de la Rosa's death under wraps; a story on ICE's most recent release of less-than-revealing reports on detention deaths; and a look at de la Rosa's death and its eerie parallels to a death that occurred at the Stewart Detention Center a year earlier. 
Urevich has more stories in the works for this series, so stay tuned.
Illustration by Define Urban for Capital & Main

March 1st, 2019
In 2010, California launched a pilot project to fix one of the most troubled aspects of the state's foster care system: youth languishing in institutional group homes. They often struggle later in life with mental health issues, lower educational achievement and a higher risk of entering the criminal justice system. Plus, these youth are far more likely to exit foster care without a stable home.
The project showed striking success at first. In Los Angeles County, home to the largest county-run child welfare system in the country, youth exited institutions and became rooted in family homes. And the project saved the county more than $7 million. This success inspired a massive child welfare reform effort in the state. The ideas in the project also made their way to federal group home reform legislation in 2018.
But the larger promise of the project never arrived. Writing for The Chronicle of Social Change, Jeremy Loudenback looks at how California's group home reforms deteriorated and what lies ahead for youth heading into adulthood after institutionalization.
Jacob McCleary spent his high school years in a series of group homes. Now he is out. Photo by Jeremy Loudenback
February 27th, 2019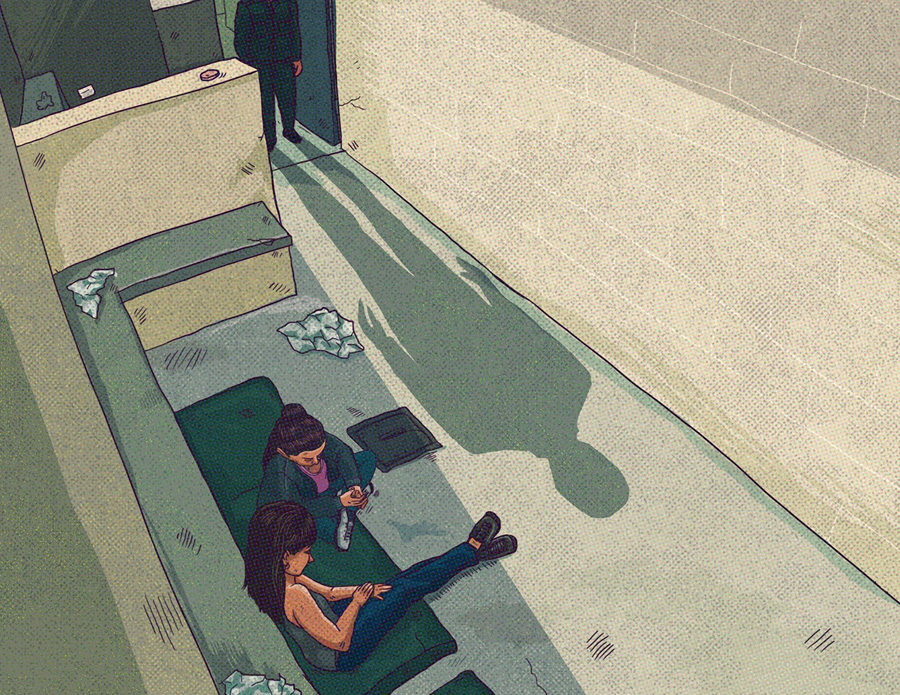 In July 2016, two Guatemalan sisters left their small town and headed to the United States. They were fleeing growing insecurity and were eager to see their mother, who had moved to the US over a decade earlier.

After crossing the border, the sisters were detained by two Border Patrol agents and taken to a Customs and Border Protection (CBP) station in Presidio, Texas. There, according to their testimony, a Border Patrol agent sexually assaulted them. In 2018, the younger sister – a minor at the time of the alleged abuse – sued the United States.

FIJ grant recipient and Radio Ambulante editor Silvia Viñas has been following this story and the legal case behind it for over a year. She found that complaints of sexual abuse by CBP agents are not isolated and outnumber internal investigations. And she discovered that although the agency claims to have a zero tolerance policy for sexual abuse and assault, it keeps details about this policy and its attempts to tackle the issue in the dark.
February 20th, 2019
FIJ grant recipient Rob Waters looked at the growing influence of Business Improvement Districts (BIDs) in cities across the country, and how they are used to restrict homeless people from downtown areas. His investigative feature for Next City, No Place Left to Go: Business Districts Keep Homeless Populations on the Move, focused on Denver, where downtown business interests have long influenced development and management of the urban core. Redevelopment projects and "slum clearance" came first, followed now by the creation of BIDs, which collect property assessments and manage key aspects of public space.
Waters reports that an industry has grown up around BIDs, including contractors that provide private security "ambassadors" to patrol business districts. Some use a proprietary phone app that allows "ambassadors" to set up a Persons of Interest Database with entries for "panhandler, street performer, vendor, homeless individual."
In an earlier story in San Francisco Public Press, Waters looked at a report on California BIDs by law students at UC Berkeley School of Law.
In response to an "urban camping" ban passed by the Denver city council, police broke up an encampment of people experiencing homelessness near Coors Field. Photo by Rob Waters
February 15th, 2019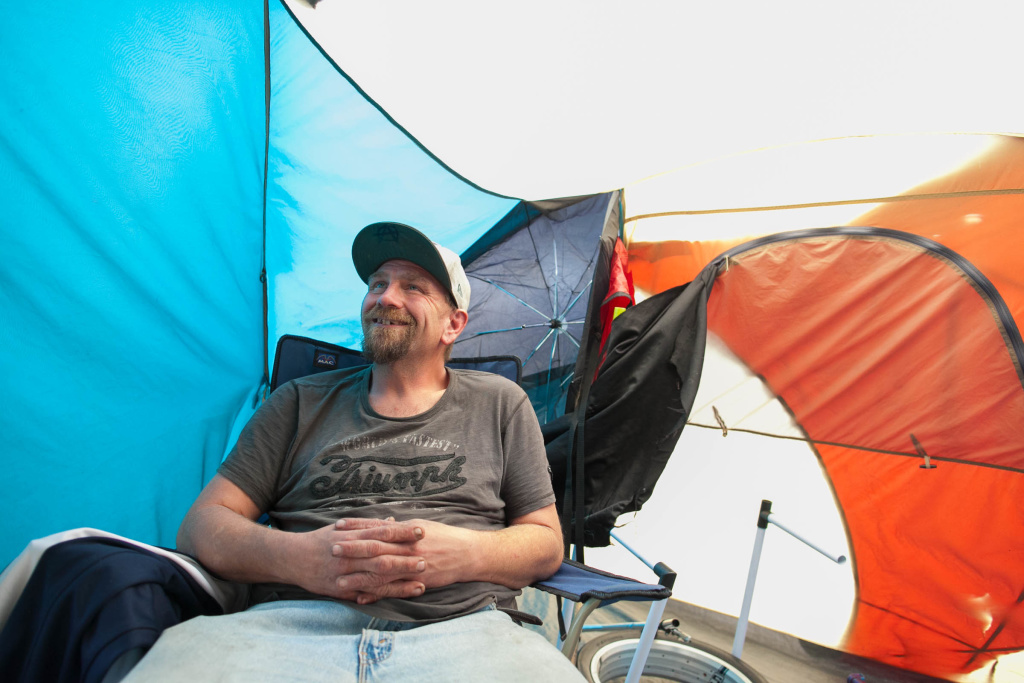 Rina Palta, an FIJ grant recipient and correspondent on the investigative team at KPCC radio, has won a Golden Mike Award for Best Investigative Reporting from the Radio and TV News Association of Southern California.
Her story, Rats, roaches, bedbugs, mold: Why thousands of LA's homeless shelter beds sit empty each night, led the L.A. County Board of Supervisors to pass a new ordinance creating uniform standards for homeless shelters in the county.
Palta's initial FIJ-funded story revealed a patchwork oversight system that allowed safety and sanitation problems in homeless shelters – shelters usually run by non-profit and faith groups, but partially funded by the county.  While there are around 43,000 homeless people in L.A., only 16,000 shelter beds are available. Even so, shelters funded by the county's Los Angeles Homeless Services Authority had only a 78-percent utilization rate, well below the 90 percent required by their contracts. Homeless people interviewed by Palta said that the sanitation and safety issues were main reasons they refused to stay in the shelters.
Craig Aslin, originally from Virginia, stays in a tent in Hollywood, California. Photo by Susanica Tam for KPCC
February 15th, 2019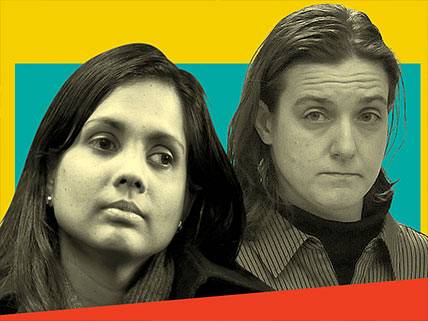 Over the last two years, the state of Massachusetts has dismissed 47,000 drug convictions and guilty pleas due to two tampering scandals involving drug lab chemists. Many more convictions are likely to be dismissed, with the total expected to exceed 50,000.
While the first scandal received more attention, mainly due to it being first and taking place in Boston, the second, centering on chemist Sonja Farak, may be worse, says FIJ grant recipient Shawn Musgrave. In a story for Reason, he writes that Farak's crimes were compounded by prosecutorial misconduct that the state's top court called "the deceptive withholding of exculpatory evidence by members of the Attorney General's office."
Because of the combined tampering and prosecutor misconduct, the Massachusetts Supreme Judicial Court dismissed thousands of cases Farak may never have even touched, including every conviction based on evidence processed at her lab from 2009 to the day of her arrest in 2013.
Musgrave's story reconstructs both scandals, and questions why a handful of prosecutors presided over one of the worst criminal justice failures in recent Massachusetts memory.
Photo illustration by Reason.
January 29th, 2019
In the wakes of Hurricanes Katrina and Sandy, the Federal Emergency Management Agency contracted private firms to redraw coastal floodplain maps across the United States. In Maine, those new maps dramatically increased the number of homes and businesses at risk of catastrophic flooding, and exposed many towns to new insurance fees, lost commercial zoning, lowered property values, and lost tax revenue.
But the new maps weren't necessarily accurate, and only towns with deep pockets could afford to contest them. "These are truly a disaster," said Kathleen Billings, the town manager of Stonington, Maine, one of the few towns in the state with a working waterfront.
In a story for Pacific Standard, grant recipient Annie Avilés followed how Stonington fought to re-draw their flood maps over the past few years with the help of a local environmental systems consultant, who has regularly proven the FEMA maps wrong. She also shows how other towns never even realized they had the option.
Photo of Stonington, Maine, by Bob O'Connor for Pacific Standard
January 9th, 2019
A year ago, the Trump administration approved a land swap allowing a road to be built through a remote national refuge in Alaska. The road was supposed to be a route for evacuating sick people from a small Aleut town. But an investigation revealed a little-known loophole in the agreement that allows for transport of millions of dollars of seafood.
Grant recipient Jane Kay and photographer Ash Adams explore the impact of the road on wildlife and the people of King Cove in an article for Reveal.
At the personal urging of President Trump, the Interior Department ignored two federal reports saying the road would harm irreplaceable, extraordinary wilderness and that patients could be transported via water instead. Interviews and documents obtained by Kay show that the intent of local leaders was to link its harbors to ship fresh fish. The agreement allows the road to be used by small businesses, which can sell tens of millions of dollars in seafood yet still qualify as "small." Local leaders pushing for the road all own commercial fishing boats.
Frosty Peak, more than a mile high, looms over Izembek Lagoon in the Izembek National Wildlife Refuge. Photo by Ash Adams for Reveal
January 9th, 2019
In a story for The Intercept, Roy Gutman interviewed four Syrian deserters from the Kurdistan Workers Party (PKK) who recounted recruitment at gunpoint, recruitment of child soldiers, jail terms for relationships with women, sending conscripts to the front lines, and conscripting family members to replace deserters. The PKK – an ally in the U.S. fight against ISIS in Syria – restricts media access, so Gutman interviewed the four in northern Iraq.
The four also spoke of the PKK as a movement – one that is listed as a terrorist organization by both the U.S. and E.U. They say its decades-long armed struggle for an independent state has not improved the lot of Kurds in Turkey, Syria, Iraq, and Iran. Reinforcing that thought is an interview with Osman Öcalan, the brother of the jailed leader of the PKK, and a founding member who also deserted the group, 15 years ago.
PKK-led Syrian Democratic Forces forced this family to flee Jarablus in in advance of the American bombing in Raqqa, Syria. Photo by Roy Gutman
December 4th, 2018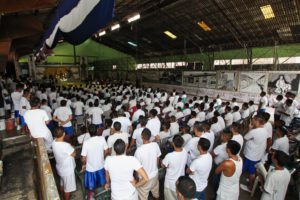 In two stories for The Intercept, FIJ/Schuster Institute diversity fellow Danielle Mackey reports on the difficulty and politics of leaving criminal gangs in El Salvador.
The first piece follows a 21-year-old who wants to retire after 10 years of murder and extortion with the gang Barrio 18. He hopes for a new life working with an evangelical Christian church. To his surprise, the gang lets him go, with conditions.
Besides entanglements with their old gangs, former gang members are ostracized by society and are targeted by police and other gangs. There are about 60,000 gang members in El Salvador. Mackey asks, "What is the solution to this problem if they can't retire?" This story was highlighted in the New York Times and Longreads.
The second piece reports on a historic change in U.S. foreign policy toward El Salvador that allows aid money to be used to help people leave gangs. The unannounced policy shift happened after a years-long political battle fought in both Washington and the U.S. Embassy in San Salvador.
A view of prisoners inside Apanteos prison, west of San Salvador, El Salvador. Photo by Salvador Meléndez/Revista Factum
[FIJ thanks The Ford Foundation for providing the funding for this project.]