September 10th, 2018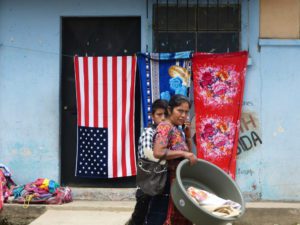 Grant recipient Maria E. Martin has completed a bilingual web and radio project examining the effects of the Trump administration's deportation policies on Guatemala.
According to her reporting, approximately 200,000 Guatemalans leave for the United States each year. And for the past two years, more than 50,000 Guatemalans have been deported annually. It is estimated that between 1.5 and 2 million Guatemalans live in the U.S. and at least half of them lack legal status.
Martin told the stories of deported Guatemalans, both recent migrants and people who had been living and working in the U.S. for decades, in a story for NBC. And in a report for NPR, Martin talked with the director of a migrant refuge in Guatemala who calls the current situation, "a game of pingpong." He said that 95 percent of deported migrants interviewed by his group will try to return again to the U.S.
Martin also completed a two-part documentary radio project for Making Contact that examined the plight of women migrants and the reasons so many Guatemalans are leaving their country. She also looked at the cost of deportations for the receiving countries, and specifically whether Guatemala is prepared to cope with the tens of thousands of people deported annually by the U.S.
Her reporting also ran as a series of audio and written stories on the Spanish-language radio network Radio Bilingüe, covering the cost of lost remittances to Guatemala; the particular dangers faced by women who want to migrate; and deported Guatemalans who try their luck again at returning to the U.S.
A woman and boy walk past towels for sale in San Juan Ostuncalco, one of hundreds of Guatemalan indigenous communities that send migrants north. Photo by Maria E. Martin
[FIJ thanks The Reva and David Logan Foundation for providing the funding for this project.]
August 20th, 2018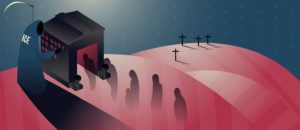 Grant recipient Robin Urevich has published a series of stories in Capital & Main outlining two deaths connected to inadequate medical care at immigration detention centers run by Emerald Correctional Management. Urevich's investigation found that the firm received millions from no-bid government contracts while providing sub-par service—this despite a history of poor performance on the part of the company. As of 2016, the company had abandoned or been fired from more detention contracts than it maintained.
The Louisiana-based firm went out of business in 2017, but the abuses uncovered reflect a lack of oversight by ICE in vetting potential prison contractors. Immigration detention has expanded fivefold in the past 23 years, Urevich reports, and with the Trump administration's deportation surge, is growing larger.
Illustration by Define Urban for Capital & Main
[This project was funded by The Park Foundation.]
August 20th, 2018
In 1838, the Society of Jesus in Maryland, an international Jesuit community, sold 272 slaves to plantations in Louisiana. That sale saved Georgetown University, a Jesuit school, from financial ruin. With funding from FIJ, reporters from The Hoya—the student paper at Georgetown—examined the university's legacy of slavery and its relationship to descendants of the enslaved. Their investigation found that the university had unearthed human remains in 2014 while constructing the newest dormitory building on campus. Those remains were near what was once a segregated graveyard—the final resting place of several Georgetown slaves. The discovery was not publicized and the space remains unmarked.
Additionally, the student team traveled to Maringouin, Louisiana, where the majority of the population are descendants of the 272 slaves sold to save the university in 1838. Maringouin has not had a high school since 2009, and students must make a 58-mile daily commute to attend school. Locals told the student journalists that they believe the decision to shut the school was motivated in part by race, and they are calling for Georgetown and the Society of Jesus to support primary and secondary education in the town.
Poynter has written the story behind the story of The Hoya report.
And, finally, the Georgetown students produced an online edition that recaps their investigation.
Above, a view of sugarcane fields around Maringouin, Louisiana. Photo by Derrick Arthur
[Funding for this project was provided by The Nicholas B. Ottaway Foundation and the Jonathan Logan Family Foundation.]
August 9th, 2018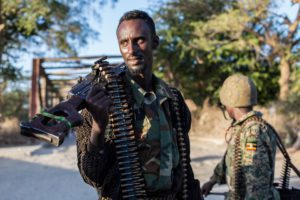 Grant recipient Christina Goldbaum has won the Edwin M. Hood Award for Diplomatic Correspondence from the National Press Club for her reporting on suspected U.S. military involvement in the killing of 10 civilians during a mission in Somalia in 2017. This follows her earlier win of a Livingston Award for Excellence in International Reporting for the same series of stories in the Daily Beast.
Goldbaum's reporting found evidence that U.S. Special Forces undertook the mission based on dubious intelligence from poorly vetted sources. Her reporting also raised questions about the oversight and strategy of U.S. forces in Africa. While the number of U.S. military missions in Africa has increased by 1,900 percent between 2008 and 2015, a person working with the U.S. mission in Somalia says, "There is no U.S. strategy here."
The stories were mentioned by Representative Ted Lieu (D-CA) in his call for a House Foreign Affairs Committee hearing on counterterrorism efforts in Africa.
In photo, a Somali National Army soldier patrols alongside African Union Peacekeeping Forces. Photo by Christina Goldbaum
[Funding for this project was provided by the Reva and David Logan Foundation.]
August 6th, 2018
Grant recipient Eliza Griswold's book "Amity and Prosperity: One Family and the Fracturing of America" was one of four books noted in a cover feature called "This Land is Our Land" in the August 5, New York Times Book Review. The laudatory review noted Griswold's "impressive research" and called the book "a David and Goliath story fit for the movies."
In "Amity and Prosperity" Griswold examines the health, economic and political costs that follow in the footsteps of the American fracking boom.
July 25th, 2018
In a piece for the Los Angeles Review of Books, Tom Stevenson looks into the lives of Egyptian dissidents under the US-backed dictatorship in Egypt. The report uncovers the extreme intimidation, surveillance, and repression the Egyptian government uses against dissidents, who nonetheless continue to challenge the state despite ever harsher conditions.
[Funding for this project was provided by the Reva and David Logan Foundation.]
July 9th, 2018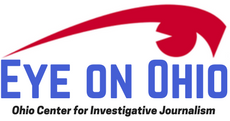 James McNair examined 10 years of public data on behalf of the Ohio Center for Investigative Journalism. He found a strong correlation between the amount of campaign contributions and the revenue received by law firms doing collection work for the state attorney general's office. What's more, the data showed that debt collection firms who hired lobbyists got more money. 
[Funding for this project was provided by the Park Foundation.]
July 9th, 2018
Eliza Griswold examines the fracking boom in her book "Amity and Prosperity: One Family and the Fracturing of America." In an essay for the New York Times, Griswold addresses a concept called "the resource curse" in her book. In her essay, she asserts that the subjects of her book, who live in a resource-rich part of the rural United States, suffer from many of the same structural pressures and disadvantages as people living in countries that most Americans think of as less developed.
[Funding for this project was provided by the Ethics and Excellence in Journalism Foundation and the Park Foundation.]
May 30th, 2018
Cat Ferguson continues her investigation into the drug rehab industry with a look into how marketers use online social media sites like Facebook to find vulnerable — and potentially valuable — targets. In her latest piece for the Verge, Ferguson reports on how some marketers join or start support groups on the platform and trawl them for clients, often without disclosing their financial interest in the treatment center.
Verge illustrations by Laurent Hrybyk.
[Funding for this project was provided by the Ethics and Excellence in Journalism Foundation.]
April 25th, 2018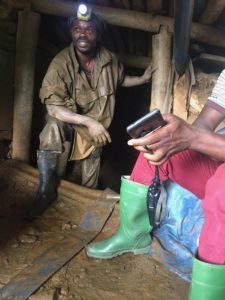 Buried in the Dodd-Frank Wall Street Reform and Consumer Protection Act is a provision requiring publicly listed American companies to disclose if their tin, tungsten, coltan or gold come from Congo or its neighboring countries. It was inserted into the 2010 landmark legislation to stem the trade in resources that fuels armed groups in parts of Africa. While American companies are required to conduct due diligence to minimize risks that minerals could be fueling militias, that effort is at best a work in progress, according to reporting by Laura Kasinof for The WorldPost.
Since Dodd-Frank, militias in eastern Congo have proliferated and minerals coming from militia-controlled mines are still making their way into the global market.
In photo by Laura Kasinof,  a miner emerges from the 500-foot deep Kachuba tin mine in February.
[Funding for this project was provided by the Reva and David Logan Foundation.]