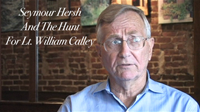 Click here to hear veteran investigative reporter Seymour Hersh tell how – with financial support from the Fund for Investigative Journalism – he learned about the massacre of civilians in Vietnam, how he tracked down Lt. William Calley and, in so doing, changed the world's perception of American intervention in Southeast Asia. It demonstrates how small grants from our fund have enabled talented journalists to produce big, important stories, changing the course of history.
July 16th, 2015
Washington – The Fund for Investigative Journalism is pleased to announce that The Reva and David Logan Foundation has awarded $85,000 to support the Fund's grant-making program for independent journalists around the world.
This is the third year that the Fund has received a grant from The Reva and David Logan Foundation, and represents an increased level of funding. The additional funds will be used to offer professional development opportunities to grantees of the Fund.
The Reva and David Logan Foundation has a history of supporting high-impact investigative journalism organizations, including The Centre for Investigative Journalism in London, The Investigative Reporting Program at the University of California – Berkeley, and Reveal Radio – produced by The Center for Investigative Reporting in Berkeley.
The Foundation also sponsors the annual Logan Symposium on Investigative Reporting at the University of California – Berkeley.
The Fund for Investigative Journalism is an independent, nonprofit organization that has supported hundreds of public service reporting projects since 1969, when it provided travel expenses for Seymour Hersh to investigate the massacre of civilians by American soldiers in My Lai, Vietnam.
The Fund pays expenses and small stipends for independent reporters who have the ideas, sources, and know-how to produce groundbreaking investigative journalism, but need resources to get the work done.
The Fund makes grants three to four times a year, typically about $5,000. The next deadline for applications is September 21, 2015.
The Fund relies on the support of individuals and foundations. Donations can be made online, www.fij.org, or by mail to the Fund for Investigative Journalism, 529 14th Street, NW, 13th floor, Washington DC 20045.
July 14th, 2015
From James Neff, an investigation of the battle between Bobby Kennedy and Jimmy Hoffa, waged during Kennedy's time with the Senate Rackets Committee and later at the U. S. Justice Department where Kennedy assembled a "Get Hoffa" squad devoted to destroying Hoffa.
Neff's book, published by Little, Brown and Company, is now on sale.
Neff was interviewed about his book on NPR's All Things Considered.
July 7th, 2015
From Sandra Bartlett for Reveal, the story of South Korean and Vietnamese electronics workers who suffer from reproductive problems, disabling illnesses, and cancer after being exposed to toxic chemicals in the factories where they work.  Many of the victims are young women.
Reveal airs on public radio stations across the U.S.
Photo credit: Sandra Bartlett
[Reporting sponsored by The Nicholas B. Ottaway Foundation and The Park Foundation.]
July 1st, 2015
Journalists working with grants from the Fund for Investigative Journalism have been honored with two awards from the 2015 National Press Club Journalism Contest.
Jeff Kelly Lowenstein, a freelance reporter for the Center for Public Integrity was honored for his series, "Understaffed and Underserved: a Look Inside America's Nursing Homes." He won the Joseph D. Ryle Award for Excellence in Writing on the Problems of Geriatrics. The judges commented that Lowenstein's series "exposed how some nursing homes are significantly understaffed, have pronounced racial disparities, and yet receive financial support from the federal government to expand and build new facilities. Using sophisticated techniques of data collection and reporting, the Lowenstein series shows how the information on a government site for consumers overstates the hours nurses are available to care for patients. And it documents cases of the same nursing homes getting financial help from the federal government for refinancing and rebuilding."
Marcus Stern and Sebastian Jones, writing in collaboration with InsideClimate News, The Weather Channel, and The Investigative Fund, were also honored. Their series, "Boom: North America's Explosive Oil-by-Rail Problem" won the Joan M. Friedenberg Online Journalism Award. Judges commented: "Using a combination of analytical text, insightful graphics, and compelling video, 'Boom' tells how the unexpected success of oil drilling in places like North Dakota is creating unanticipated demand on an antiquated railway distribution system under lax regulation. One result: catastrophic derailment accidents in unsuspecting towns, some with frighteningly epic fiery explosions caught on mobile phone video and incorporated into the multimedia presentation.
The Lowenstein series on nursing homes was also honored with a Lisagor Award from the Chicago Headline Club for Best Non-Deadline Reporting Online.
June 22nd, 2015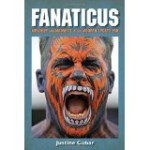 From Justine Gubar, Fanaticus: Mischief and Madness in the Modern Sports Fan, an investigation of fan violence in the United States and around the globe, published by Rowman & Littlefield.
Gubar conducted original interviews of victims and perpetrators to explore the roots, and the modern manifestation, of fan mayhem. Her investigation also explores the role of sports leagues and the security and beverage industries.
[Reporting sponsored by The Ethics and Excellence in Journalism Foundation and The Park Foundation.]
June 22nd, 2015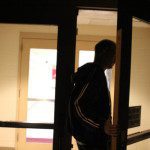 From R.G. Dunlop and Jacob Ryan for the Kentucky Center for Investigative Reporting, the story of jailers elected to watch over jails that don't exist. They have nothing to do, but collect their paychecks.
[Reporting sponsored by The Ethics and Excellence in Journalism Foundation.]
Photo credit: Jacob Ryan
June 18th, 2015
From Moises Mendoza for Newsweek, a report on the legal limbo that defines "stateless" people who do not have citizenship in any country. He also reported on residents of the U. S. Territories, denied citizenship and the right to vote. John Oliver commented on the absurdity of their status. Mendoza has compiled his multi-media reporting on the Stateless Voices website.
[Reporting sponsored by The Park Foundation.]
Photo credit: Shaminder Dulai
June 18th, 2015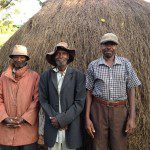 From Jeanne Baron, for NPR. The World Bank finances development to fight poverty around the world. It has conceded there can be "serious shortcomings" in its practices – as people get uprooted.
[Reporting sponsored by The Nicholas B. Ottaway Foundation.]
Photo credit: Jeanne Baron
June 17th, 2015
(Washington DC) – The Fund for Investigative Journalism announced today that three journalists recognized for excellence, innovation, and leadership in the journalism profession have been elected to its board of directors.
The new board members are:
Luis Botello, senior program director – special projects, International Center for Journalists (ICFJ)
Clarence Page, syndicated columnist for the Chicago Tribune
Cheryl W. Thompson, investigative reporter for The Washington Post and associate professor of journalism at George Washington University
Botello is responsible for developing strategies for expanding the work of the International Center for Journalists (ICFJ) in key areas of media development. He conducts a variety of training programs and conferences on digital media, mobile technology, ethics, press freedom, investigative reporting and media development worldwide. Botello is a regular on-air guest commentator for Latin American news networks such as CNN En Español and NTN24. He worked for 10 years as ICFJ's Latin American program director and launched ICFJ's International Journalism Network (IJNet), an online media assistance news service. Botello previously served as morning newscast producer, host and television reporter for Televisora Nacional in Panama, where he covered assignments in Latin America, the United States and Europe. He is a member of the board of directors of the Knight Center for Journalism in the Americas at the University of Texas at Austin and the Latin American Journalism Center (CELAP) in Panama City, Panama.
Page writes a column for the Chicago Tribune that is syndicated in more than 150 newspapers around the country. He won the Pulitzer Prize for Commentary in 1989. In 1972 he was a member of a Chicago Tribune task force that was awarded the Pulitzer for its investigation of vote fraud. Page frequently appears on broadcast shows such as "The McLaughlin Group" and "The Chris Matthews Show." Page is the author of two books, "Showing My Color: Impolite Essays on Race and Identity," and "Culture Worrier." He is also a board member of The Herb Block Foundation and the Committee to Protect Journalists. Page had been on the Fund's Advisory Board, and previously served for many years as a board member.
Thompson came to The Post in 1997, and has written extensively about law enforcement, political corruption, and guns. She wrote an investigative series on firearms that tracked guns used to kill more than 500 police officers in the U.S. In 2011, she won an Emmy award for a prison interview of a Chicago man sentenced to life for killing a police officer. She was part of the team that won the 2002 Pulitzer Prize for national reporting and received two Salute to Excellence awards from the National Association of Black Journalists, including one for an investigation into the killing of a 14-year-old boy by a D.C. police officer.
Her most recent investigation told the stories of nearly 40 witnesses to crime in the D.C. area who were killed for talking to authorities, or out of fear that they might talk. Prior to coming to The Post, Ms. Thompson was an investigative reporter for the Kansas City Star, where she broke stories on how the University of Kansas Medical Center performed no heart transplants for 10 months but continued to accept patients, place them on the waiting list and bill them. She has also been a reporter for the Champaign (IL) News-Gazette, the Gainesville (FL) Sun, the Daily News of Los Angeles and the Chicago Tribune. Thompson was recently elected to the board of Investigative Reporters and Editors.
For more than forty years the Fund has paid reporting expenses of reporters who have the ideas, sources, and know-how to produce groundbreaking investigative journalism but lack the resources to complete their projects.
The Fund receives support from foundations and from individuals – many of whom are referred by the Catalogue for Philanthropy: Greater Washington. Its foundation supporters are The Ethics and Excellence in Journalism Foundation, The Reva & David Logan Foundation, The Park Foundation, The Morton K. and Jane Blaustein Foundation, The Nicholas B. Ottaway Foundation, The Gannett Foundation, The Herb Block Foundation, The Green Park Foundation, and The Nara Fund.
Pro bono legal services are provided by Dykema Gossett PLLC, a national commercial law firm with a broad portfolio of community service and pro bono clients.
Pro bono business advisory services are provided by Leigh Riddick, Associate Professor of Finance at The American University's Kogod School of Business.
June 3rd, 2015
(Washington) Estacio Valoi, a journalist from Mozambique, will attend the Investigative Reporters and Editors (IRE) conference in Philadelphia, June 4 – 7, on an FIJ fellowship funded by The Reva and David Logan Foundation.
Valoi was chosen as an FIJ-Logan Fellow in recognition of his investigation of elephant slaughters in Mozambique, funded by FIJ.
IRE conferences provide professional development through workshops, panel discussions, and hands-on training seminars.
FIJ is one of the sponsors of the 2015 IRE conference.
IRE is a membership organization of investigative reporters, editors, professors, and students. At its annual conferences, IRE members share story ideas and practical tips. IRE's model of peers teaching peers began with a 1976 conference and continues today with its annual June conference, computer-assisted reporting conferences, and online resources.