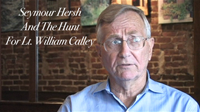 Click here to hear veteran investigative reporter Seymour Hersh tell how – with financial support from the Fund for Investigative Journalism – he learned about the massacre of civilians in Vietnam, how he tracked down Lt. William Calley and, in so doing, changed the world's perception of American intervention in Southeast Asia. It demonstrates how small grants from our fund have enabled talented journalists to produce big, important stories, changing the course of history.
June 6th, 2014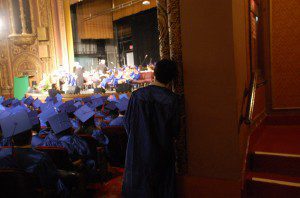 Rong Xiaoqing of the Chinese-language Sing Tao Daily has won a Deadline Club Award from the New York City chapter of the Society of Professional Journalists, for her story: "The Dark Corner in an Elite High School – Mental Health of Successful Students Needs More Attention." Rong's story was a deeply reported examination of the mental health consequences for some students at the highly competitive Stuyvesant High School in Manhattan.
Rong also placed second in the Ippies Award for investigative reporting. The award, sponsored the CUNY Graduate School of Journalism, honors work by ethnic and community media in New York. The judges' comment: "The story showed diligent research on a sensitive and rarely examined subject."
June 4th, 2014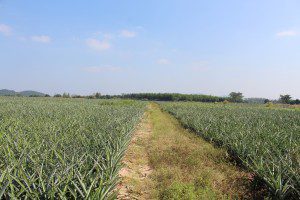 Matt Rusling reports from Kanchanaburi, Thailand for BorderlessNews on abusive labor brokers who supply workers for the food processing industry.
An excerpt: "Aye" sat cross-legged on a concrete floor and described the violence she has witnessed since she started working at the fruit processing plant. "There are cases where people end up in hospitals – I'm talking broken legs, hands and fractured ribs," she said, requesting that Borderless not use her real name out of fear of reprisals. "These abuses are always happening but committed secretly. It has been like that for a long time. Someone who dares inform about it can disappear," she said.
June 4th, 2014

The warning signs were there, but disregarded. Rone Tempest reports on state and federal dollars wasted on a failed Wyoming energy project that had promised to provide electricity throughout the American Southwest.
An excerpt: The Two Elk saga is made up of intertwined stories: one man's outsized dream; Wyoming's desire to believe in energy castles in the air, kept aloft by taxpayer dollars; and the federal government's failure to bring anyone down to earth, until millions of dollars in public money had been squandered. It is, in short, a case study of territorial ambition, personal greed, political nepotism, government malfeasance, and a highly creative interpretation of federal tax laws.
May 7th, 2014
Nick Baumann, for Mother Jones, tells the story of Naji Mansour, an American citizen living abroad who refused to become an informant for the Federal Bureau of Investigation. He and his family suffered the consequences.
From the article:  Two weeks into his detention, Naji's jailers escorted him from his cell into a clean, bright room, where at last he saw a familiar face, a fellow American. It was an FBI agent he'd met with in the past. The agent told Naji that he could end his nightmare. "Help me help you," he said.
And here is a transcript and audio of FBI agents interviewing Mansour.
Photo credit: David Degner.
May 7th, 2014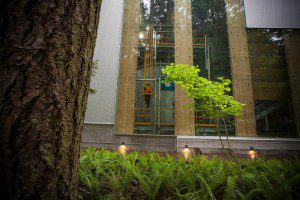 From Robert McClure for InvestigateWest and The Tyee, of British Columbia Canada, an investigation of the green energy claims from backers of burning "biomass" for fuel. In theory, the plants and trees burned are renewable, and therefore "green" as a source of energy.  But the smoke produced clouds the sunny portrait of a carbon-neutral alternative.
Photo credit: Paul Joseph Brown/ecosystemphoto.com
May 6th, 2014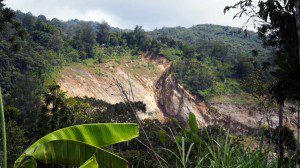 From Ian Shearn, published in The Nation, the story of a U.S. government decision to make a $3 billion loan which contradicted President Obama's pledge to address climate change by phasing out fossil fuel subsidies. Shearn uncovered evidence that the project was the cause of a deadly landslide and has continuing disastrous impacts on the local environment and communities of Papua New Guinea.
The Huffington Post also ran a compelling short documentary on the story with interviews from local residents, and officials.
An excerpt from The Nation article: "The ExxonMobil loan was hardly the only exception to [President Obama's] stated position. Since Obama took office, the Export-Import Bank has invested more than $27 billion in fossil fuel endeavors, while lending less than $2 billion to clean energy projects."
Photo credit: Olivier Pollet
April 22nd, 2014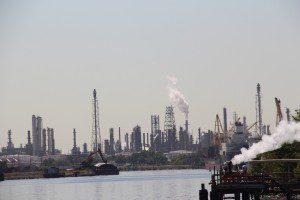 Reid Frazier has won a regional Edward R. Murrow Award, from the Radio Television Digital News Association (RTDNA) for his series "The Coming Chemical Boom." His investigation aired on The Allegheny Front, a program carried by Pennsylvania public radio stations.
In a series of reports to inform his audience on what might happen when the petrochemical industry comes to Pennsylvania as proposed, Frazier traveled to Texas and Louisiana to report on conditions there – where the chemical industry is booming, thanks to cheap natural gas. In Houston, he found the chemical plants brought economic benefits, but that air quality suffered, increasing the risk of cancer, asthma, and heart disease.
Photo by Reid Frazier.
April 10th, 2014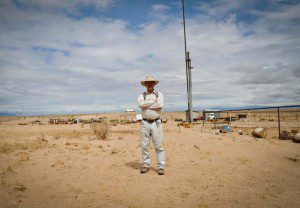 From Joseph Sorrentino for the Sante Fe Reporter and In These Times, the story of real estate con games that prey upon the poor in New Mexico.
An excerpt: "People are losing their land and their money to suspect real estate deals. They're also buying land thinking they can live there, only to learn too late that they can't."
"Many people buying land in colonias are Mexican or Mexican-American, and they often speak and read only Spanish; contracts are almost always in English. Further, there's no requirement for sellers to produce a title or title insurance to prove that they actually have the rights to the land."
Photo courtesy of Joseph Sorrentino.
April 4th, 2014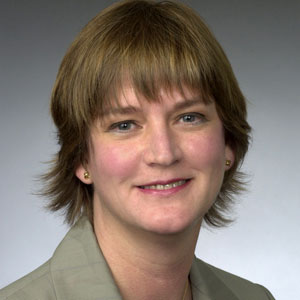 American University Kogod School of Business magazine, Kogod Now, profiles associate professor Leigh Riddick, who provides pro bono business and finance advice to the Fund for Investigative Journalism.
An excerpt from the profile:
Sustaining a news organization is no easy feat. Riddick knows this firsthand. Her grandfather, James Bland, bought the Times-Dispatch [in Arkansas] in 1921. She worked for her grandfather and later her uncle (James Jr.) in the summers and after school. She covered trials, weddings, obituaries—and [the occasional] scandal. Her cousin John Bland runs the newspaper now….
Like the Times-Dispatch, the FIJ contributes to the public good in a way Riddick admires.
"I've been impressed with the level of organization and detail," she said. "[They are] very frugal, clearly saving the money to put into grants."
March 26th, 2014
(Washington) – The Fund for Investigative Journalism is proud to announce that the Oklahoma City – based Ethics and Excellence in Journalism Foundation has renewed its support for the Fund's grant-making program.
The Foundation has combined a $75,000 grant with a Challenge Grant to support the Fund's assistance to investigative reporters who have tips, sources, and know-how, but need resources to cover the expenses of reporting.
The Foundation is committed to supporting new and innovative investigative newsrooms, while challenging nonprofit journalists to grow and sustain their work by identifying new sources of revenue.
The grant from Ethics and Excellence challenges the Fund for Investigative Journalism to raise $25,000 in new and increased sources of revenue by early next year. If the fundraising deadline is met, the Foundation will increase its annual support of the Fund for Investigative Journalism to $100,000.
Please help us meet our Challenge Grant goals.
You can make a donation to the Fund online, http://fij.org/donate/, or by mail to the Fund for Investigative Journalism, 529 14th Street NW – 13th floor, Washington DC 20045.
The Fund for Investigative Journalism is grateful for the support it receives from The Ethics and Excellence in Journalism Foundation, The Reva and David Logan Foundation, The Park Foundation, The Green Park Foundation, The Morton K. and Jane Blaustein Foundation, The Nicholas B. Ottaway Foundation, The Gannett Foundation, The Nara Fund, and individual donors, many of them referred by the Catalogue for Philanthropy: Greater Washington.
Pro bono legal services are provided by Dykema Gossett PLLC, a national commercial law firm with a broad portfolio of community service and pro bono clients.
Pro bono business advisory services are provided by Leigh Riddick, Associate Professor of Finance at The American University's Kogod School of Business.
The Fund is currently accepting grant applications for investigative reporting projects. The next deadline is Monday May 5 at 5pm Eastern time.