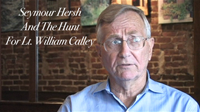 Click here to hear veteran investigative reporter Seymour Hersh tell how – with financial support from the Fund for Investigative Journalism – he learned about the massacre of civilians in Vietnam, how he tracked down Lt. William Calley and, in so doing, changed the world's perception of American intervention in Southeast Asia. It demonstrates how small grants from our fund have enabled talented journalists to produce big, important stories, changing the course of history.
March 7th, 2014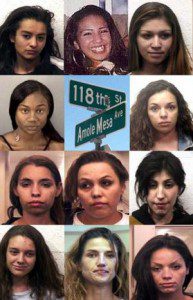 From Diana Washington Valdez, in a special report for the El Paso Times, the frustrating search for clues to solve the murders of several women whose bodies were found, many years later, in shallow graves on the outskirts of Albuquerque. Families are upset that police have made so little progress.
An excerpt: Relatives of several of the West Mesa murder victims, whose bodies were discovered in February 2009, said police initially brushed off the possibility of a serial killer and failed to investigate the disappearances as potential kidnappings and homicides.
"They saw them as 'oh, just another prostitute dead,'" said Gloria Gonzalez, the aunt of Julie Nieto, one of the West Mesa victims.
Ray Schultz, who retired as the police chief, said that wasn't true, that police worked hard to find all missing persons.
The families also claim that the Albuquerque Police Department appears to be distracted by a series of recent scandals, including the loss of all kinds of evidence from the evidence storage room; a U.S. Justice Department investigation into allegations of police brutality; and allegations of sexual assault by police officers. Albuquerque police denied that this is the case.
March 6th, 2014
For Daily Kos, the story of the continuing struggle for equality in insurance coverage and treatment for mental illnesses. As Mary Ann Swissler reports, federal law has required that insurance plans treat mental and medical coverage equally, since 2008. But the reality is quite different, according to her survey of patients.
Excerpts: "In [a survey conducted by Swissler], 53 percent of the women called insurance "a barrier to care." Those swimming in the glass half full will point to the 47 percent who called insurance "a helpful partner."  When asked if insurance provided choice of therapists who understood their problems, only 46 percent said yes, insurance provided caregivers with relevant expertise.  Due to visit limits, 31 percent reported seeing her therapist for a shorter time than desired and 35 percent called co-pays "a barrier to care."
"Consumers need to be vigilant," and that's part of the problem, added Los Angeles attorney Lisa Kantor. People seeking mental health treatment are vulnerable because of their condition and the stigma. "I think the insurance companies know this, and they prey on that fact…We need people to not take no for an answer."
February 28th, 2014
(Washington)
The Fund for Investigative Journalism (FIJ) is calling for applications for grants to support independent investigative reporting. Grants cover out-of-pocket expenses such as travel, document production and equipment rental. Small stipends may be considered as a part of the grant. The typical grant is $5,000.
The deadline for applications is Monday, May 5, at 5pm Eastern time.
The Board of Directors looks for stories that break new ground and expose wrongdoing – such as corruption, malfeasance, or misuse of power - in the public and private sectors.
Visit the FIJ website for detailed instructions and on-line application form: http://fij.org/grant-application/. FIJ welcomes calls and emails with questions about the application process. Email: email hidden; JavaScript is required. Phone: 202-662-7564.
February 24th, 2014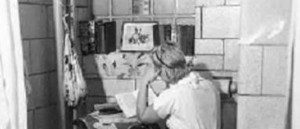 From Audrey Quinn, for Life of the Law, the story of mothers who give birth in prison.
An excerpt: A Department of Corrections study found having a baby in a prison nursery makes a woman twice as likely to stay out of prison later. Byrne [Mary Byrne, a professor at Columbia University School of Nursing] decided to conduct her own research, following sixty of the babies from the Bedford prison nursery until the age of eight. She compared their development to kids in the general population. "The children overall did very well," Byrne concludes… Byrne found that 70 percent of the babies she studied managed to form secure attachment with their moms – more than in the outside world. Despite these findings, prison nurseries are extremely rare.
February 24th, 2014
The documentary "Private Violence," directed by Cynthia Hill, has debuted at the 2014 Sundance Film Festival. The film tells the story of two women, a domestic violence advocate who was victimized herself years ago, and a young mother who, with the advocate's help, fought in court to keep her abusive ex-husband in prison. The documentary will air on HBO this fall. For more information and to track screenings and air dates, visit the Private Violence website and its Facebook page.
Photo courtesy of: Rex Miller.
February 21st, 2014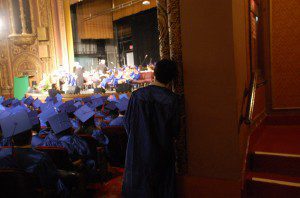 From Rong Xiaoqing, for Sing Tao Daily, translated into English for Voices of NY, a deeply reported story of the mental health consequences for some American students at one highly competitive high school in New York City.
An excerpt: "For many academically competitive students, Stuyvesant is the ultimate goal. But once you get in, everyone is so competitive. You have to stay at the top in order to get into Ivy Leagues. But not all students can stay at the top. Some of them will show symptoms of depression, adjustment disorder, hopelessness and withdrawing," said Peter Yee, Deputy Director of Hamilton Madison House. Yee said the youth mental health program of his organization every year serves a few students from Stuyvesant (which, like the organization, is also in Downtown Manhattan). He says he gets more Stuyvesant students than from any other school, though he won't give specific numbers.
Photo courtesy of: Rong Xiaoqing
February 21st, 2014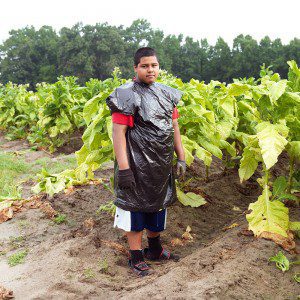 From Rocco Rorandelli for CNN World, the story of teens working in American tobacco fields.
An excerpt:
In many states, children as young as 12 can legally work on a farm as long as it's after school and they have their parents' permission.
"It doesn't specify whether the farm is producing corn or tobacco, but … the kid who works in a farm that produces corn is exposed to much less than a kid working a farm that is producing tobacco. And this is important to know," Rorandelli said. "There is no differentiation, but there should be."
February 10th, 2014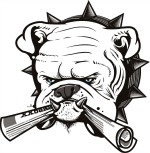 The Miami Herald has picked up BrowardBulldog.org's investigation of lobbyists operating in the shadows of Florida government. The in-depth report found broad loopholes in otherwise tough requirements for lobbyist disclosure and registration in Florida.
(An excerpt):  .. Florida's independent special districts are a separate class of government — a hodgepodge of obscure taxing and other authorities that, with few exceptions, offer the public no information about lobbyists or what they're up to at their agencies.     
BrowardBulldog.org, supported by a grant from the Washington-based  Fund for Investigative Journalism, spent months documenting that sweeping lack of government accountability, a free ride enjoyed by lobbyists at independent special districts around Florida with the power to tax, assess fees and/or sell low-interest bonds to finance government spending.
The story is already generating reaction in the Florida Senate, as reported by BrowardBulldog.org.
January 16th, 2014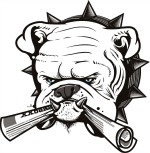 From Florida, the state known for its "Sunshine" Freedom of Information laws, an investigation of special governmental districts that allow lobbyists to influence decisions, without any public disclosure. Dan Christensen of BrowardBulldog.org reports there are hundreds of districts responsible for billions of dollars in government spending each year that allow lobbyists to operate in the shadows. The districts have control over airports, public hospitals, water management, and other specialized functions. An excerpt: "There are 992 active independent special districts, according to the Florida Department of Economic Opportunity's special districts database. They outnumber Florida's counties, cities, towns and villages better than two to one yet operate largely in the shadows of their better-known municipal counterparts."
December 29th, 2013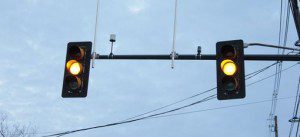 From Shawn Musgrave for the Boston Globe, a follow-up story to his investigation of privacy concerns over police department scanning of license plates. After the Police Department released private information by mistake, it decided to suspend the program, indefinitely.