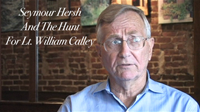 Click here to hear veteran investigative reporter Seymour Hersh tell how – with financial support from the Fund for Investigative Journalism – he learned about the massacre of civilians in Vietnam, how he tracked down Lt. William Calley and, in so doing, changed the world's perception of American intervention in Southeast Asia. It demonstrates how small grants from our fund have enabled talented journalists to produce big, important stories, changing the course of history.
November 6th, 2015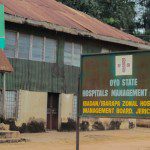 From Kolawole Talabi for SciDev.Net: Corruption in Nigeria is potentially threatening public health on a global scale because of forgeries of yellow fever vaccination cards needed to travel. A lack of coordination and transparency in handing out the cards contribute to the problems, and experts say more needs to be done to combat forgeries.
[Reporting sponsored by individual donors referred by the Catalogue for Philanthropy-Greater Washington.]
Photo credit: Kolawole Talabi
November 6th, 2015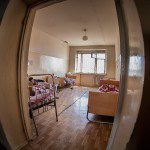 Marianna Grigoryan for MediaLab: The story of four women at different stages of their lives, all under mandatory treatment in a psychiatric hospital in Armenia. Despite various reforms and declarations about the importance of human rights, the mental hospitals and similar facilities in Armenia still remain extremely closed institutions, where abuses sometimes occur and reforms are needed.
[Reporting sponsored by The Reva and David Logan Foundation.]
Photo credit: Emma Grigoryan
November 6th, 2015
Wanjohi Kabukuru travelled to Kenya's Tana River Delta for New African magazine and found a region overrun by conflict, broken dreams, political strife and unfulfilled promises. Competing interests — agricultural, environmental and corporate — often collide amid a history of government failures to adequately manage the region.
[Reporting sponsored by The Reva and David Logan Foundation.]
November 5th, 2015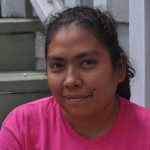 From Joseph Sorrentino for 100Reporters: Despite being deemed likely candidates for asylum, refugees from Central America, many of them women and children, are held in detention until they can post bond — which most cannot afford — or agree to wear tracking devices.
[Sponsored by The Park Foundation.]
Photo credit: Joseph Sorrentino
September 24th, 2015
From Yvette Cabrera for Voice of OC: Hundreds, if not thousands, of children have been turned over by probation departments across California to U.S. Immigration and Customs Enforcement and placed in deportation proceedings. In doing so, some probation officers have violated the privacy and legal rights of the children, broken up families and put children and families in limbo, sometimes for years.
[Reporting sponsored by The Ethics and Excellence in Journalism Foundation.]
Photo credit: Daniel A. Anderson for Voice of OC
September 24th, 2015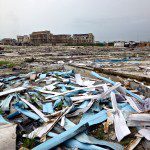 From Allyn Gaestel for Al Jazeera America, homes for the poor burn to the ground in Lagos as luxury apartments and commercial districts take their place. In extreme cases, impoverished residents have murdered; thugs are blamed but long time residents suspect a connection with the real estate developments that are pushing them out.
[Reporting sponsored by The Green Park Foundation.]
Photo credit: Allyn Gaestel
September 24th, 2015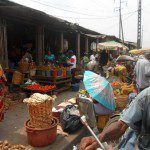 From Christian Locka for Info-Afrique, the story of private contractors hired to conduct raids to collect taxes.  Local vendors complain the tactics used are illegal and the money collected does not improve roads or schools in Cameroon.
[Reporting sponsored by The Reva and David Logan Foundation.]
Photo credit: Christian Locka
September 24th, 2015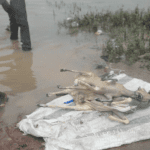 From Kwabena Adu Korenteng for NewsGhana, the story of polluted waters caused by the dumping of toxic waste and human excrement. The pollution threatens the health of four million people who rely on the River Densu for basic drinking water.
[Reporting sponsored by The Reva and David Logan Foundation.]
Photo credit: Alex Bentil
September 11th, 2015
(Washington) – The deadline for applying for a reporting grant from the Fund for Investigative Journalism (FIJ) is approaching. Apply by September 21, at 5pm Eastern time, to be considered in the next round of grant-making. The September deadline marks the last round of 2015. The following application deadline will be Monday, February 1, 2016.
FIJ makes grants to independent and freelance reporters to cover reporting costs for investigative stories that expose wrongdoing. FIJ grants have been awarded for investigations of human rights abuses, corruption, exploitation, environmental degradation, abuse of power by public officials and powerful private institutions, inequality, and economic inequities. FIJ welcomes proposals on these topic areas, as well as others, with a particular interest in stories that break new ground.
FIJ also encourages applications from ethnic media, and from journalists of color.
Applicants will be notified of grant decisions in late October.
The typical grant award is $5,000 and covers the expenses of reporting. Small stipends are also considered. For more detailed instructions, go to the online application form: http://fij.org/grant-application/. After reading the instructions,  you are welcome to direct questions about the application process to Sandy Bergo, email hidden; JavaScript is required.
September 2nd, 2015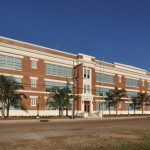 From Colleen Kimmett for In These Times, an investigation of  post-Katrina New Orleans schools. Under new management, most New Orleans public schools are now charter schools. The schools operated by the state-run Recovery School District represent the first all-charter district in the nation. The results so far? Graduation rates are up. Test scores are up. But discipline is strict, leading to high expulsion rates. What else is lost: community control, African-American teachers, special needs students, and neighborhood-centered schools.
[Reporting sponsored by The Ethics and Excellence in Journalism Foundation.]