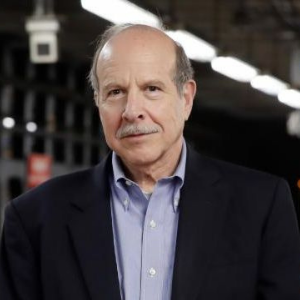 Bill Marimow, a two-time Pulitzer Prize recipient, is the former vice president of strategic development for The Philadelphia Inquirer.
As a reporter at The Inquirer, Marimow received the Pulitzer Prize for public service in 1978 for stories he wrote with a partner on criminal violence by Philadelphia police, and again in 1985, for his investigation of the police K-9 unit. His work on the bombing of the MOVE house on Osage Ave., which destroyed a block of homes and led to the deaths of 11 people, formed the backbone of The Inquirer's Pulitzer Prize entry in 1986, which was a finalist in the general reporting category.
In addition, Marimow received two Silver Gavel Awards from the American Bar Association and two Robert F. Kennedy awards — the first, for his work as an Inquirer reporter and, the second, for his work as vice president of news at National Public Radio (NPR).
Marimow has also served as the editor in chief of The Baltimore Sun and the vice president of news for National Public Radio. He was editor in chief of The Inquirer from 2006 until spring 2017 – with one year off teaching at the Walter Cronkite School at Arizona State University. He is a 1969 graduate of Trinity College from which he received an honorary doctorate degree. Marimow  also gave the commencement addresses at Trinity College and the University of Maryland in College Park. Marimow studied First Amendment law at Harvard Law School as a Nieman Fellow in 1982-83. In 2020, Marimow gave the commencement address at Drexel University. In 2021, he received an honorary degree from Drexel University. From 2020 until mid-2022, Marimow was a Senior Advisor to Brian Communications.
Over the last year, he has given frequent public talks about how to detect, dissect and debunk "fake news."