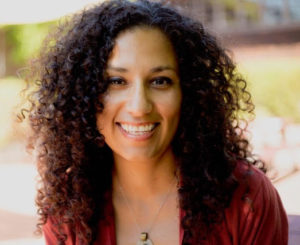 Investigative journalist Daffodil Altan is an Emmy-winning director, producer and correspondent. Most recently she directed, produced, and was the correspondent for the Peabody-nominated documentary, COVID's Hidden Toll (2020),which aired on FRONTLINE, PBS's flagship investigative documentary series. Additionally for FRONTLINE, she directed the Emmy-winning, Kids Caught in the Crackdown (2019), a collaboration with the Associated Press that examined the lasting impact on children held in U.S. custody,  Trafficked in America (2018), which told the inside story of Guatemalan teens who were forced to work against their will on an Ohio egg farm, and the FRONTLINE/Univision documentary, Rape on the Night Shift (2015), which investigated the hidden reality of sexual assault on the job for women janitors in the U.S. The film led to the passage of new state laws in California and Oregon, and was nominated for two national Emmys. 
Previously she was a producer at Reveal for the Center for Investigative Reporting, where her multimedia reporting on teen solitary confinement at Rikers Island, which included the Emmy-nominated animated short, "The Box," was part of a wave of renewed coverage that led to the banning of solitary confinement for teens at the New York City jail. 
Daffodil has also worked in print and radio, with credits at Reveal, KQED, PBS NewsHour, Mother Jones, and the OC Weekly (where she was a staff writer), among others. She has been recognized for her work by the Peabodys, the News and Documentary Emmys, the Scripps Howard Foundation, Harvard's Kennedy School, Investigative Reporters and Editors, Inc., The Third Coast Audio Festival, The Society of Professional Journalists, and the Imagen Foundation. She is a MacArthur, International Documentary Association, and Latino Public Broadcasting grantee, and has a master's degree from the UC Berkeley Graduate School of Journalism, where she is also a lecturer.