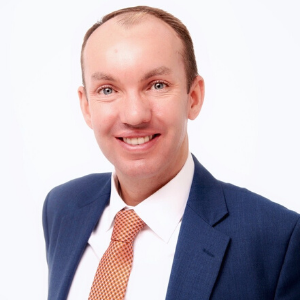 Eric Ferrero serves as Executive Director of the Fund for Investigative Journalism. He leads the organization's programs, operations and resources, working closely with the Fund's Board of Directors, Advisory Board, staff, grantees and volunteers.
Ferrero brings 20 years of leadership experience at some of the country's most influential nonprofit and philanthropic organizations, and he has a deep background supporting journalists and the field of journalism. He previously served in senior roles at the Innocence Project, the Open Society Foundations, Amnesty International USA, the American Civil Liberties Union and other national and global organizations.
Ferrero has worked closely with some of the nation's leading investigative journalists to help them uncover high-impact stories, including those published or broadcast by The New Yorker, CBS News "60 Minutes," the Washington Post, the New York Times and PBS "Frontline," as well as in regional and specialty outlets including the Texas Tribune, the Marshall Project and WBUR. Stories that journalists reported with Ferrero's support have led to multiple exonerations of wrongfully convicted prisoners, exposed unlawful state-sanctioned discrimination, and sparked dozens of policy reforms to make government more transparent, fair and accountable.
Ferrero has also spearheaded campaigns to help free journalists around the world who were imprisoned by oppressive regimes because of their reporting or commentary.