Date And Time: Thursday, October 24, 2019  |  6:30 PM – 9:30 PM EDT
Location: National Press Club, 529 14th Street, NW, 13th Floor, Washington, DC 20045 — Map
(Just down the street from The White House)
The Fund for Investigative Journalism invites you to our 50th Anniversary Dinner, featuring a conversation with Pulitzer Prize-winning journalist Seymour Hersh, moderated by FIJ Board Member David Boardman.
For half a century, the Fund for Investigative Journalism (FIJ) has supported freelance and independent journalists with reporting grants.
FIJ's mission is more essential than ever. FIJ's grants encourage aggressive and thoughtful journalism that holds the powerful accountable and strengthens our democracy.
Your support will build FIJ's capacity to invest in groundbreaking reports on miscarriages of justice, environmental disasters, and human rights abuses. Your contribution will also support FIJ's fellowship program, which expands opportunities for diverse journalists.
About the Fund for Investigative Journalism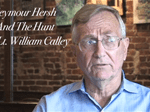 The Fund for Investigative Journalism was founded in 1969 by the late Philip M. Stern, a public-spirited philanthropist. Stern believed modest investments in the work of responsible journalists would yield enormous results in exposing racism, injustice, and corruption.
Stern's theory proved true in FIJ's first year, when a small grant enabled Seymour Hersh (left) to pursue a tip about a U.S. Army massacre at the Vietnamese village of My Lai. Hersh's investigation was a blockbuster and won the Pulitzer Prize.
Every year, FIJ-supported projects win journalistic honors for quality and impact. Our grant recipients have won three Pulitzers, the Peabody Award, the National Magazine Award, the George Polk Award, the Sigma Delta Chi Award, as well as the MacArthur Foundation's coveted "genius" grant.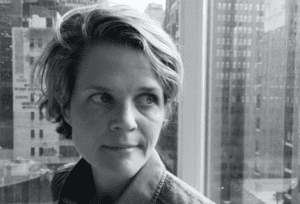 This year, another FIJ-funded project won a Pulitzer Prize: an exposé about fracking, written by Eliza Griswold (left).