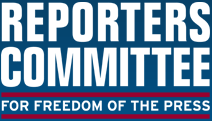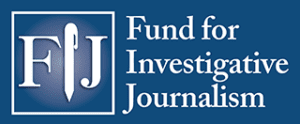 FOR IMMEDIATE RELEASE

Media Contacts:
Amelia Nitz, Reporters Committee, [email protected]
Sandy Bergo, Fund for Investigative Journalism, [email protected]
Reporters Committee and Fund for Investigative Journalism announce partnership to support independent journalists
The Reporters Committee for Freedom of the Press is partnering with the Fund for Investigative Journalism (FIJ) to offer legal support to FIJ grantees completing investigative reporting projects across the country.
For nearly half a century, FIJ has financially supported the work of independent journalists who lack the resources needed to pursue investigations into issues such as racism, poverty, corporate greed and government corruption. FIJ-supported projects have won an array of journalistic honors, including the Pulitzer Prize, Peabody Award, George Polk Award and Sigma Delta Chi Award, among others.
Reporters Committee attorneys have already begun working with six grantees as part of a pilot program with FIJ to review drafts of stories for libel and other legal concerns before they are published, and to provide other pro bono legal assistance related to newsgathering and First Amendment issues.
"Independent investigative journalists are increasingly in need of legal support but are among those who have the least amount of ready access to it," said Marcia Bullard, FIJ's Board President. "Our partnership with the Reporters Committee will offer FIJ grantees essential legal expertise to support their reporting."
"We're thrilled to be partnering with FIJ to help investigative journalists shed light on some of the most pressing issues affecting communities across the country," said Katie Townsend, Legal Director for the Reporters Committee for Freedom of the Press. "Our attorneys are looking forward to providing FIJ grantees with much-needed legal support for their important work."
This announcement is also available on the RCFP website here. Legal support is available upon request, as part of the FIJ grant application process. For more information contact [email protected]