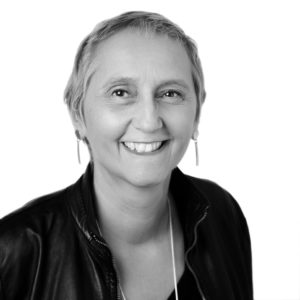 Susanne Reber is an award-winning investigative editor, executive producer and author. She leads the podcast team at Scripps Washington Bureau. She is the creator and Executive Producer of Verified, a serialized documentary podcast and the co-founder and former Executive Editor of Reveal, the Peabody Award-winning investigative radio program and podcast.
Reber formed and led NPR's first-ever Investigations Unit. Prior to her move to the U.S she spent 23 years at the Canadian Broadcasting Corp., where she held numerous editorial leadership roles, including deputy managing editor of National Radio News and executive producer of CBC's Michener Award-winning Investigative Unit.
Reber is the co-author of Starlight Tour – The last lonely night of Neil Stonechild (Random House). Starlight Tour was shortlisted for the 2006 Governor General's Award in Non-Fiction. An updated edition was released in January 2019.