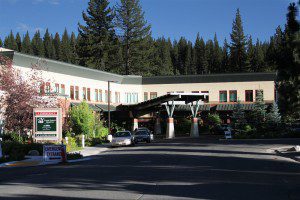 From Moonshine Ink, an investigation of public funds drained for a hospital expansion in a small California town and an "all-in-the-family"  consultant contract that is an apparent conflict of interest. Reporter David Bunker finds that public funding of the hospital district does not clearly benefit patients.
"The billing and care at Tahoe Forest Hospital is similar to a private hospital experience," he reports.
Moonshine Ink's investigation is in-depth, with periodic follow-up reports:
Hospital board finds insufficient evidence of conflict.
Sparks fly at hospital board meeting.
[Reporting sponsored by The Green Park Foundation and The Park Foundation.]
Photo credit: Emily Dettling/Moonshine Ink