Reaction: Boston Halts License Plate Scanning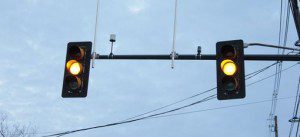 From Shawn Musgrave for the Boston Globe, a follow-up story to his investigation of privacy concerns over police department scanning of license plates. After the Police Department released private information by mistake, it decided to suspend the program, indefinitely.
Grant Proposal Deadline: Monday February 10, 2014
Washington – The next deadline for grant applications to the Fund for Investigative Journalism has been set for Monday, February 10, 2014, at 5pm Eastern time.
For application instructions, visit the Fund's website, www.fij.org; click on Apply for a Grant.
For further information about the grant application process, call Sandy Bergo, 202-662-7564, or send an email to fundfij@gmail.com.
Eternal Harvest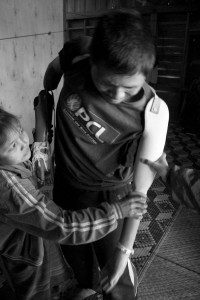 From Karen Coates and Jerry Redfern, a book about the bombs the US dropped in Laos, still exploding many years later. The book, Eternal Harvest, published by ThingsAsian Press, is the result of seven years of work. Coates and Redfern traveled through Laos, locating people, taking their photos, and listening to their stories. They dedicate their book to the more than 50,000 Laotians who have been injured or killed by American bombs since bombing began in 1964, a toll that continues to rise today.
Why It's Important to Support Investigative Reporting
Investigative reporting has impact.
It exposes wrongdoing, sparks reform, changes minds, and changes lives.
That's why it's important to support the work of independent investigative journalists.
And that's why we encourage you to make a charitable donation to the Fund for Investigative Journalism this year.
Your tax-deductible contribution helps the Fund keep watchdog journalism alive, in spite of continuing cut-backs in investigative reporting by newsrooms across the country.
Since 1969, the Fund has supported the work of independent journalists who have tips, sources, and ideas, but lack the resources needed to do their investigations.
Journalists such as Seymour Hersh, who received a grant from the Fund more than 40 years ago to check out a tip about the massacre of Vietnamese civilians at My Lai.
The work of the Fund continues to have impact.
Public officials have responded to our grantees' reports this year about solitary confinement in Colorado prisons, hospital shortages of nutrients for premature babies, and a program that lures foreign investors with the prospect of legal US residency.
Investigative reporting supported by the Fund continues to win awards, for stories that exposed San Juan, Puerto Rico's misuse of funds collected to preserve green space, the Philadelphia police practice of seizing assets from innocent people, and a "pay to play" system for promotions at the Los Angeles County sheriff's office.
Two of the investigations we helped fund were picked up by the New York Times, with credit, this year.  One story exposed an anti-poverty program in Alaska that left fishing villages "distressed." The other critiqued the Brooklyn DA's prosecution of an Orthodox Jewish father who had reported that a religious leader had sexually abused his son.
Please help the Fund continue to support investigative journalism, by making a donation, either by mail, c/o the Fund for Investigative Journalism, 529 14th Street NW – 13th floor, Washington DC 20045 or through the Fund's website: http://fij.org/donate/
Thank you.
The Staff and Board of the Fund for Investigative Journalism