The Elusive Goal of "Housing First"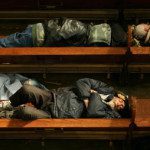 From the San Francisco Public Press: a series on the difficulty fulfilling a 10-year-old promise of finding homes for the city's neediest residents, and why the jail has become the city's psychiatric institution of last resort.
[Reporting sponsored by The Ethics and Excellence in Journalism Foundation.]
Photo credit: Anna Vignet
Grants Awarded
The Fund for Investigative Journalism has awarded $69,000 in grants to support journalists working on 17 projects in the United States and around the world. The journalists are investigating abuse of power by public officials and powerful private institutions. Since 1969, FIJ has supported independent investigative reporters with grants that cover the cost of reporting, such as travel, document fees, and equipment rental. Recently FIJ has begun to award small stipends as part of the overall grant. A typical grant is $5,000.
The following reporters received FIJ awards:
Badruddoza Babu, Bangladesh based broadcast reporter
Jeanne Baron, New York City based human rights reporter
Tony Bartelme, book author
Sandra Bartlett, Toronto-based investigative reporter.
Marianna Grigoryan, Yerevan based investigative reporter and editor
Stephanie Guyer-Stevens, California based reporter
Adu Koranteng, Ghana-based investigative reporter
Margaret Lucas, associate publisher, Oakland Local
Carlos Mendoza, economic specializing in violence analysis
Annie Murphy, journalist and radio producer currently based in Maine
Francisco Rodriguez, political scientist and journalist at elPeriodico, Guatemala
Elizabeth Shogren, independent reporter based in Washington DC area
Dylan Smith, TucsonSentinel.com
Santiago Villa, Beijing-based multi-media investigative journalist
Zvezdana Vukojevic, investigative reporter
Adam Wisnieski, Bronx-based investigative reporter
Stephanie Woodard, for Indian Country Today Media Network
The Vatican's Loophole
From Jason Berry, for GlobalPost, a story about the limits to Pope Francis' power to make good on his pledge of "zero tolerance" towards clergy who abuse children. In a follow-up piece, Berry explores the issues surrounding demands for a Truth and Reconciliation Commission.
[Reporting sponsored by The Nicholas B. Ottaway Foundation.]
Investigative Freelancer Survey Released
Project Word has released a groundbreaking survey of investigative freelance reporters, called "Untold Stories." Major finding: freelancers say they are forced to drop many investigative stories each year for lack of financial resources. Interested in the feedback the survey would produce, The Fund for Investigative Journalism helped out by notifying its grantees of the opportunity to participate.
U. S. Seed Introduced to Africa, Through 4-H Clubs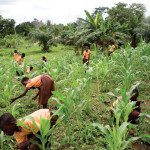 From Kiera Butler for Mother Jones, the story of high quality – but expensive – seeds planted in Africa by 4-H club members, funded by the USDA and corporate sponsor DuPont. Will African farmers get hooked on DuPont's "Pioneer" seed? If so, who will pay? Read more.
[Reporting sponsored by The Park Foundation.]
Photo credit: Peter DiCampo
America's Guilt Mill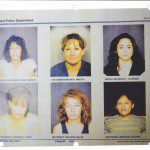 From David J. Krajicek for The Crime Report, a groundbreaking investigation of the many thousands of wrongful convictions for crimes such as robbery – cases that have been overlooked because advocates focus on suspects who face the death penalty or life in prison. One woman spent seven years in prison for an Arizona bank robbery — until the real robber was found. "If it can happen to me," Rachel Jernigan told Krajicek, "it can happen to anyone." Click here for the main story, the history sidebar, and the local court sidebar.
[Reporting sponsored by The Gannett Foundation.]
Unjustified Police Shootings in the Dominican Republic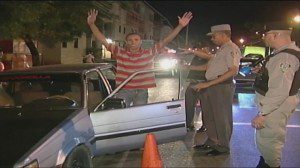 From Ezra Fieser for 18 Degrees North: A report on suspects who are shot and killed by police in the Dominican Republic. Human rights researchers say 15 percent of all homicides there are committed by law enforcement officers.
Watch the report here.
[Reporting sponsored by The Reva and David Logan Foundation.]
Fishermen Use DDT to Catch Fish From Volta Lake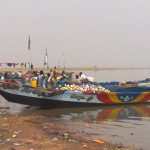 From Adu Koranteng for New Crusading Guide Newspaper and Modern Ghana News: It's banned, but practiced by fishermen in Ghana who are desperate to make a living. They kill fish with poisons such as DDT; the fish are later sold in markets. One local man told Koranteng: "We have seen them do it in the night but you cannot go close to them since some of them wield machetes… they will try to sink your canoe or kill you." Read more.
[Reporting sponsored by The Green Park Foundation and The Reva and David Logan Foundation.]
Photo credit: Adu Koranteng
Meltdown in Haditha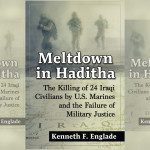 From Kenneth Englade, the account of the failure of military to exact justice in the deaths of 24 Iraqi civilians – including six children – at the hands of a U. S. Marine squad. Read more.
[Reporting sponsored by The Park Foundation.]
Insurance Rates Go Up, Up, Up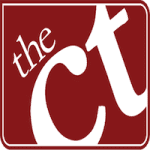 From Ana Radelet for The Connecticut Mirror: For eight years – until the law changed under Obamacare – state regulators in Connecticut never rejected Aetna's requests to raise health insurance rates.
[Reporting sponsored by The Ethics and Excellence in Journalism Foundation.]