Fanaticus: The Roots of Extreme Fan Violence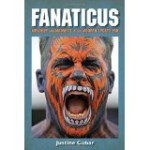 From Justine Gubar, Fanaticus: Mischief and Madness in the Modern Sports Fan, an investigation of fan violence in the United States and around the globe, published by Rowman & Littlefield.
Gubar conducted original interviews of victims and perpetrators to explore the roots, and the modern manifestation, of fan mayhem. Her investigation also explores the role of sports leagues and the security and beverage industries.
[Reporting sponsored by The Ethics and Excellence in Journalism Foundation and The Park Foundation.]
Jailers Without Jails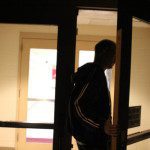 From R.G. Dunlop and Jacob Ryan for the Kentucky Center for Investigative Reporting, the story of jailers elected to watch over jails that don't exist. They have nothing to do, but collect their paychecks.
[Reporting sponsored by The Ethics and Excellence in Journalism Foundation.]
Photo credit: Jacob Ryan
Stateless: The Ultimate Legal Limbo
From Moises Mendoza for Newsweek, a report on the legal limbo that defines "stateless" people who do not have citizenship in any country. He also reported on residents of the U. S. Territories, denied citizenship and the right to vote. John Oliver commented on the absurdity of their status. Mendoza has compiled his multi-media reporting on the Stateless Voices website.
[Reporting sponsored by The Park Foundation.]
Photo credit: Shaminder Dulai
World Bank Accused of Unfair Evictions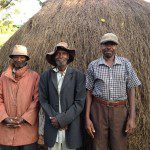 From Jeanne Baron, for NPR. The World Bank finances development to fight poverty around the world. It has conceded there can be "serious shortcomings" in its practices – as people get uprooted.
[Reporting sponsored by The Nicholas B. Ottaway Foundation.]
Photo credit: Jeanne Baron
New Board Members Announced
(Washington DC) – The Fund for Investigative Journalism announced today that three journalists recognized for excellence, innovation, and leadership in the journalism profession have been elected to its board of directors.
The new board members are:
Luis Botello, senior program director – special projects, International Center for Journalists (ICFJ)
Clarence Page, syndicated columnist for the Chicago Tribune
Cheryl W. Thompson, investigative reporter for The Washington Post and associate professor of journalism at George Washington University
Fund for Investigative Journalism – Logan Fellow Announced
(Washington) Estacio Valoi, a journalist from Mozambique, will attend the Investigative Reporters and Editors (IRE) conference in Philadelphia, June 4 – 7, on an FIJ fellowship funded by The Reva and David Logan Foundation.
Valoi was chosen as an FIJ-Logan Fellow in recognition of his investigation of elephant slaughters in Mozambique, funded by FIJ.
IRE conferences provide professional development through workshops, panel discussions, and hands-on training seminars.
FIJ is one of the sponsors of the 2015 IRE conference.
IRE is a membership organization of investigative reporters, editors, professors, and students. At its annual conferences, IRE members share story ideas and practical tips. IRE's model of peers teaching peers began with a 1976 conference and continues today with its annual June conference, computer-assisted reporting conferences, and online resources.
A Fragile Peace in Ciudad Juarez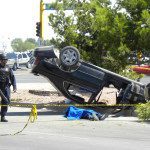 From Ana Arana for El Daily Post: her team's two-part investigation of drug trafficking and policing in Ciudad Juarez, once the murder capital of the world, pinpoints how and why the violence came to an end, but also describes a fragile peace that may be a temporary illusion. Click here to read part one and part two.
[Reporting sponsored by The Reva and David Logan Foundation.]
Photo credit: Hector Dayer