Lake Turkana Under Seige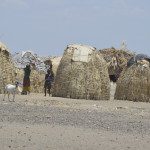 From Rosalia Omungo for the Kenya Broadcasting Corporation, an investigation of the impact of a dam built by Ethiopia on the ability of Kenyans to make a living in the Lake Turkana area. View the series here:  Part One. Part Two. Part Three. Part Four.
[Reporting sponsored by The Reva and David Logan Foundation.]
Photo credit: Chris Lomusia
Reaction to "No Jailer Jails" Investigation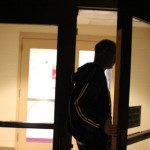 From the Kentucky Center for Investigative Reporting: a proposal has been filed in the Kentucky General Assembly to shed more light on state jailers who have no jails to run. The bill would require regular reports of "all official duties performed" by jailers. The proposal was filed in the wake of the Center's story revealing that a third of the elected jailers in the state's 120 counties had no jail to run, yet earned annual salaries ranging from $20,000 to nearly $70,000.
A whole lot of shaking going on in Oklahoma
The Society of Environmental Journalists, which partners with the Fund for Investigative Journalism (FIJ) by recruiting mentors for FIJ grantees, is planning its 2016 conference in Sacramento California for September 21-25. Last fall, FIJ grantee Elizabeth Shogren attended the 2015 SEJ conference in Oklahoma, and filed this report:
Society of Environmental Journalist conference fieldtrip explores surge in induced earthquakes.
By Elizabeth Shogren, DC correspondent, High Country News
Soon after I arrive in Oklahoma City for the Society of Environmental Journalists annual conference, a former editor of mine, who lives here, tells me, almost with a shrug that his house shook twice just the week before. My colleague and many of his fellow Oklahomans have managed to maintain a high degree of nonchalance as they live through one the most mysterious environmental stories in recent years—the proliferation of earthquakes induced by oil companies injecting their wastewater deep into the earth. The hotbed is in Oklahoma, where two earthquakes a year measuring magnitude 3 or above would be normal. Starting in 2012, the state started measuring a few dozen a year of that magnitude.  Last year, a whopping 585 measured magnitude 3 or above, and in the first nine months of this year, 647 did, according to state and US Geological Survey data.
I'm one of dozens of reporters to pile into a bus for a daylong SEJ fieldtrip to learn about hydraulic fracturing, the drilling technique behind the US energy boom, and the earthquakes. On board are several experts, including US Geological Survey seismologist George Choy who recently joined an agency team focused on the induced earthquakes. So far, the earthquakes have caused limited damage, but once faults are activated, more quakes can follow. This region of the country is vulnerable because structures from homes to bridges weren't built with earthquakes in mind. "We don't know what the maximum size earthquake will be," says Choy.
"People should certainly be concerned that the earthquake hazard has increased."
"Fairy Tales" and Drugs in Court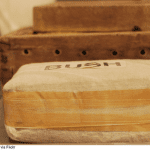 From Adam Wisnieski, for The Crime Report, and CBSnews.com, the story of law enforcement stings that one judge called "manifest injustice" and "outrageous government conduct"  – though defendants charged committing "fake crimes" rarely succeed when they make that claim. In part two, Wisnieski reports a growing chorus of judges are objecting when they see "fairy tale" cases brought before them.
[Reporting sponsored by The Ethics and Excellence in Journalism Foundation.]
NYC Public Tenants' Voice Lacks Power
From Batya Ungar-Sargon, for City Limits, the story of missed opportunities for tenant associations that represent residents of New York City public housing projects.
[Reporting sponsored by The Ethics and Excellence in Journalism Foundation.]
Photo credit: Adi Talwar
The Malaria Crisis in India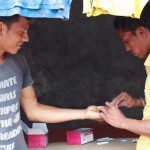 From Ankita Rao and Vivekananda Nemana, for Al Jazeera America, a troubling investigation of malaria in India, where under-reporting of the disease cripples efforts to fight it. Rao discussed the story with experts during this televised special on Al Jazeera America.
[Reporting sponsored by The Nicholas B. Ottaway Foundation.]
Photo credit: Vivek Nemana