Georgia News Lab Exposes Unethical Practices
Throughout the year, the Georgia News Lab has been responsible for stories that expose unethical practices in Georgia government. The Georgia News Lab is an innovative model for training diverse journalists from historically black universities. It combines classroom training with the real-world practice of journalism side-by-side with professionals at the Atlanta Journal-Constitution (AJC) and WSB-TV. The results are impressive: student reporting teams, coupled with AJC reporters, produced investigations that broke news. In one story they reported on a state lawmaker who had not disclosed state payments to his private business. Another uncovered special interest campaign contributions to a candidate who had pledged not to accept such donations. The team also documented the wide-spread disregard by Atlanta judges in complying with financial disclosure requirements.
[Reporting sponsored by The Gannett Foundation.]
Photo courtesy of the Georgia News Lab
"Writing That Makes a Difference"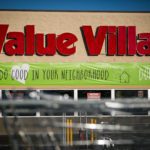 Francesca Lyman's investigation of a for-profit thrift store chain which does more than $1.2 billion in business a year, while masquerading as a charity, has won an Arlene Award for Writing that Makes a Difference. The award comes from the American Society of Journalists and Authors (ASJA), which honors outstanding nonfiction work produced on a freelance basis each year.
The story was reported for InvestigateWest with support from the Fund for Investigative Journalism.
ASJA is the professional association of independent nonfiction writers, founded in 1948, with more than 1200 members who have each met exacting standards of professional achievement.
The Little Known Subsidy for Illinois Unions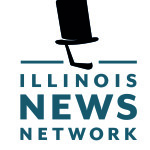 Scott Reeder of Illinois News Network reports that taxpayers in Illinois are increasingly footing the bill for public sector union officials. It's a policy called "release time" for public employees, who are paid up to $141,000, and is written into contracts to ensure labor peace. At least forty Illinois counties follow this practice.
[Reporting sponsored by The Ethics and Excellence in Journalism Foundation.]
Dying Without Insurance
From Mark Betancourt for The Nation, the story of the pain and suffering endured by terminally ill people who have no insurance. For the undocumented, no federal programs are available. Even those with legal resident status wait long hours in emergency rooms for pain medication; hospice care would provide relief, but it's unaffordable without insurance.
[Reporting supported by The Ethics and Excellence in Journalism Foundation.]
Watching the Watchmen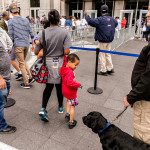 From City Limits, an investigation finds that weak laws and oversight, poor training and limited accountability affect much of the private-security industry in New York State. While pay has improved in recent years, many security workers still deal with low wages and training scams. Private security guards are everywhere in New York City, from construction sites to department stores, banks and homeless shelters, and yet New York's laws and regulatory agencies have failed to keep up with the explosion in demand since September 11. The public has limited recourse when guards do something wrong.
[Reporting sponsored by The Ethics and Excellence in Journalism Foundation.]
Photo credit: Adi Talwar
Copa América Begins Amid Ashes of Scandal
From Steve Brenner for The Guardian, the story of the wide-ranging corruption scandal that almost scuttled the first Copa America football (soccer) tournament to be hosted outside of South America.
[Reporting sponsored by The Reva and David Logan Foundation.]
FIJ and Schuster Institute Launch Initiative
for Diversity in Social Justice Investigative Reporting
Without greater diversity in journalism, some very important stories are never pitched, some assignments never made, facts never gathered, and serious abuses of power never uncovered.
Through a collaboration underwritten by a Ford Foundation grant, The Fund for Investigative Journalism (FIJ) and the Schuster Institute for Investigative Journalism at Brandeis University have joined forces to broaden opportunities for independent investigative reporting by women and journalists of color. Four independent, U.S.-based reporters with strong proposals to investigate significant systemic or social justice issues will be selected.
The selected journalists will receive competitively awarded grants from the Fund for Investigative Journalism, which will provide up to $9,000 to pay the expenses of reporting a specific investigative story, covering costs such as travel, document fees, equipment rentals, and small stipends.
Recipients will also be awarded Schuster Institute fellowships, which will give them access to paid research assistance, the extensive offerings of Brandeis University's library and technology services, mentoring, editorial guidance, and opportunities for pro bono, media-related legal advice from a major New York firm. The Schuster Institute will help publicize the fellows' work through press releases, social media and the Institute's websites. As a fellow, they will join our "Newsroom Without Walls," a community of Schuster Institute fellows and research scholars who regularly share ideas, advice and support. The fellowships do not require residency at Brandeis University and the fellows are not paid.
The work must be completed within one year.