FIJ awards $120,000 in grants for investigative journalism
---
WASHINGTON – The Fund for Investigative Journalism (FIJ) has awarded $120,000 in grants to journalists working on projects across the United States and around the world. Grants from FIJ help freelancers and reporters working for nonprofit news organizations cover expenses such as document retrieval, travel to develop and interview sources, and equipment rental fees."The record number of grants, and dollars committed to journalists is buoyed by an increase in funds flowing from the public to FIJ," said Ricardo Sandoval-Palos, FIJ's board president. "By plowing these donations into the work of investigative reporters, we are recognizing the value the public has placed on independent journalism in speaking truth to power."The grantees include:• Andrew Burton, a San Francisco based filmmaker and photographer
• Rebecca Clarren, reporter for InvestigateWest
• Erika Cohn, an investigative journalist and filmmaker
• Roy Gutman, a freelance correspondent covering the Middle East
• Beau Hodai, a freelance investigative reporter focused on national security
• May Jeong, a Kabul-based investigative reporter
• Sophia Jones, an Istanbul-based journalist with The Fuller Project
• Jeff Kelly Lowenstein, a journalism professor working with a team of journalists and students
• Maureen Nandini Mitra and Zoe Loftus-Farren of Earth Island Journal with Candice Bernd of Truthout
• Maeve McGoran, an audio journalist based in Miami
• Shawn Musgrave, a Boston-based investigative reporter
• Rina Palta, a correspondent for KPCC covering the social safety net
• Kate Pastor, a freelance journalist
• Daniel Ross, a Los Angeles-based investigative journalist
• Sabrina Shankman of InsideClimate News
• Fabiola Torres Lopez, who specializes in health care investigations for Peru-based OjoPúblico
• Curtis Waltman, a Boston-based reporter at MuckRock
• Rob Waters, a California-based journalistThe Fund for Investigative Journalism supports groundbreaking investigative stories that otherwise would not be told. Founded in 1969, FIJ makes grants to independent investigative journalists who have great tips, ideas, and sources, but need financial resources to do their work.

---
The Fund for Investigative Journalism |
529 14th Street NW, 13th Floor | Washington, D.C. 20045 | Phone: 202.662.7564 | Email: fundfij@gmail.com | www.fij.org
Mine closures in South Africa scar communities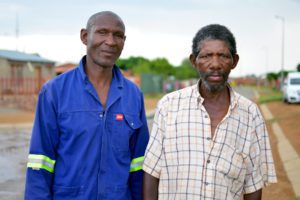 The mining industry built South Africa, but gold deposits are nearly depleted and coal markets are drying up. Documents uncovered by Mark Olalde reveal that major mining houses fail to properly close mines and instead sell their assets to smaller companies that lack funds for environmental rehabilitation.
Olalde also delved into the environmental, social and economic implications of South Africa's failed system of mine closures, as well as the questionable practices international mining companies employ to turn a profit. In communities like Amadiba, some are pushing back against projects financed by international mining ventures.
(Photo by Mark Olalde: Former South African miners and the country as a whole struggle to cope with a minerals extraction industry that is ill-prepared for mine closure and life after mining.)
[Reporting for this project was was sponsored by the Reva and David Logan Foundation.]
March 2017 Newsletter
NEXT APPLICATION DEADLINE: Monday, May 22, 2017
---
---
The Park Foundation is extending its support of independent watchdog journalism. The foundation announced this month that it is awarding FIJ another $50,000.This is the seventh year the Park Foundation has given toward FIJ's mission.

"This is a vote of confidence in the Fund's expanding role as an underwriter of vital, independent investigative reporting," said Ricardo Sandoval-Palos, chair of FIJ's Board of Directors. "The Park Foundation's support fuels our ability to underwrite outstanding journalism."

The Park Foundation's grants support media work such as investigative reporting, public broadcasting and documentary filmmaking. The foundation's other philanthropic causes include the environment and animal welfare.

Foundation's Fundraising Challenge Continues

The Ethics and Excellence in Journalism Foundation awarded FIJ $50,000 for the coming year – and pledged $25,000 more if FIJ can come up with $25,000 in new donations from other donors by Jan. 31. FIJ encourages supporters – including individual donors – to help secure the matching funds.
---
HIGHLIGHTS OF THE MONTH
Kurdish militia behind Arab expulsions in Syria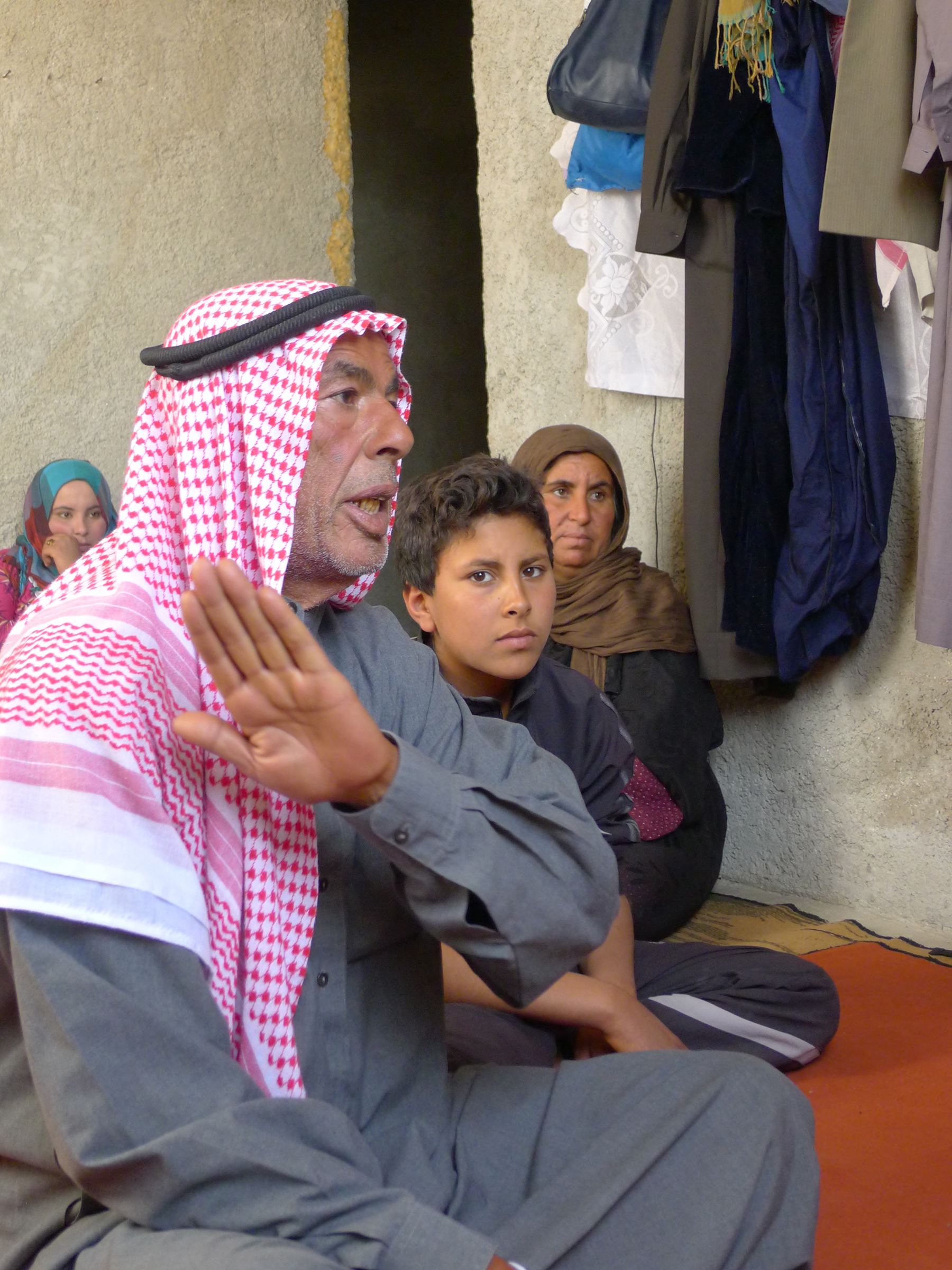 Ibrahim Abo Omar, 61, a Syrian Arab, describes the eviction of his family from their home in Tel Abyad, Syria, last spring by the Kurdish YPG militia. "They just locked the door. Put the keys in their pocket." (Photo for The Nation by Roy Gutman)
---
Roy Gutman set out to investigate
what appeared to be an ethnically motivated mass expulsion of Arabs in northern Syria from late 2014 through mid-2015 by a Kurdish militia allied with the United States, the People's Protection Units (YPG).
While Gutman could not document any systematic "ethnic cleansing," he found evidence that the militia, the Syrian branch of the Kurdistan Workers' Party (PKK), had organized widespread expulsions of Arabs, a war crime under international humanitarian law, and systematically violated the human rights of Kurds and Arabs in northern Syria. The expulsions were largely political, undertaken at the behest of the Assad regime, with which the YPG is closely allied.
A six-month investigation for The Nation shows that the militia has evicted Arabs from their homes under threat of violence starting in 2013 and subsequently has blown up, torched, or bulldozed their homes and villages.
In addition, Gutman found that the Syrian militia has used whatever means necessary to recruit fighters, even at gunpoint, as it kills political opponents and suppresses the news media.

Central to Gutman's reporting is the struggle for Kurdish independence, which has had a long and violent history across Iraq, Turkey, Syria and Iran.
Debris from a demolished home is loaded onto a truck. Detroit's demolition protocol requires that dust be sprayed down, which is not occurring in this case. (Photo for The Nation by Eilís O'Neill)
---
In cities like Detroit, demolishing old buildings might help rejuvenate blighted neighborhoods. But doing so has unintended consequences, according to a report by Eilís O'Neill for The Nation.
The problem with destroying tens of thousands of old homes is that many are covered in lead paint, and demolition crews risk unleashing clouds of lead dust into the environment — near schools, bus stops and neighborhoods with young families — and threatening the health of children.