Lottery investigation expands nationally, globally
Jeff Kelly Lowenstein has been leading reporters from across the globe in an investigation of the worldwide lottery industry.
In the United States, he assembled a team from the Columbia Journalism School and PennLive as part of an ambitious reporting project to better understand how lotteries are gamed by some of their frequent players. The team submitted public records requests to every state with a lottery, sending more than 100 public record requests to obtain information about their winners, game odds and investigative reports.
Kelly Lowenstein also partnered with about 40 people, including journalists, from 10 countries, who worked in the United States, Europe and Africa. They discovered a massive industry, nearly $300 billion strong in 2014 – an amount greater than the gross domestic product of 157 countries. Eight companies play an outsized role in lotteries around the world, operating in as many as 100 countries. Some of these companies have avoided hundreds of millions of dollars in taxes and have sought to curry favor by hosting lavish parties.
[Reporting for this project was provided by the Green Park Foundation.]
Bobby Caina Calvan Joins FIJ as Director of Operations
(Washington) – The Fund for Investigative Journalism (FIJ) announced today that Bobby Caina Calvan has been named Director of Operations. Calvan is a veteran journalist with experience covering breaking news on political and government beats as well as longform feature writing for major news services and outlets. He has been a reporter for Associated Press, the Boston Globe, and the Sacramento Bee.
Making the announcement, Sandy Bergo, executive director of FIJ, said "Bobby's talent and dedication will help FIJ serve a greater number of investigative journalists to meet the growing need for accountability coverage of public officials and institutions. I am thrilled that he is joining FIJ to help fulfill, and expand our mission."
Calvan also has important experience mentoring young journalists, and working with diversity issues, as a reporter, lecturer, and in leadership positions with the Asian American Journalists Association. His multiplatform, website, and social media skills are especially valuable in his new role. During the past year, Calvan has worked as a consultant helping to promote the work accomplished by FIJ grantees. He will continue in that role as a staff member.
The Fund for Investigative Journalism helps fund groundbreaking investigative stories that otherwise would not be told. Founded in 1969, FIJ makes grants to independent investigative journalists who have great tips, ideas, and sources, but need financial resources to do their work.
In North Carolina, questions emerge over housing the mentally ill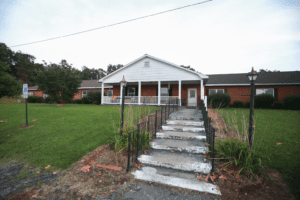 A team from Carolina Public Press reviewed three years of public records for all 1,200 adult care homes in North Carolina and conducted dozens of interviews with regulators, patient advocates, facility managers and others. The result was a series of stories revealing the inconsistencies and troubling issues that undermine the regulation and oversight of these private, for-profit facilities.
(Photo by Colby Rabon/Carolina Public Press: A New Outlook of Taylorsville is an adult care home in rural Alexander County in North Carolina. Residents started a fire there in December 2014. The facility remains open, with zero stars, according to state regulators.)
[Reporting for this project was provided by the Ethics and Excellence in Journalism Foundation.]
New Hampshire takes unique approach in housing mentally ill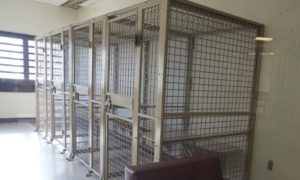 With no place to house some mentally ill people who could pose a danger to themselves or others, New Hampshire has taken the unusual step of housing them in the psychiatric unit of the state prison — even if they haven't committed a crime, according to a report by Nancy West, co-published by InDepthNH.org and the New Hampshire Business Review. That's despite warnings by the New Hampshire Psychiatric Society three decades ago advising against commingling civilly committed individuals with convicted criminals. Some states, West noted, have banned the practice even for very brief holds.
(Photo by Nancy West: "Therapy booths" are used for group therapy for some mentally ill patients at the Secure Psychiatric Unit at the New Hampshire State Prison for Men in Concord, New Hampshire.)
[Reporting for this project was provided by the Ethics and Excellence in Journalism Foundation.]
Application Deadline
(Washington) – Applications for grants from the Fund for Investigative Journalism (FIJ) are due Monday Sept. 25. There are two important new features: 1) The maximum grant has been raised to $10,000 and 2) successful grantees may be eligible for a Scripps Howard Foundation mentorship.