Abuse of Transgender Detainees: Widespread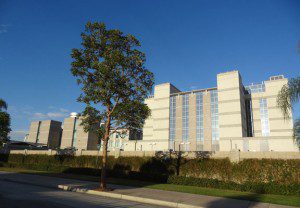 From Amy Lieberman for Women's eNews, the story of transgender immigrants who are detained in US facilities as they seek asylum or resolution of other cases. In the latest part of her series, Lieberman describes a jail in California where conditions have improved by creating a unit where gay, bi-sexual, and transgender individuals are housed together. But it is the only official federal immigration facility with a special unit for transgender detainees. In other facilities, complaints of abuse by guards or other detainees have been filed by 169 detainees in the past five years. Few of the complaints are investigated, Women's eNews found. Lieberman's investigation also reveals that some transgender detainees are held in solitary confinement – either because they reported abuse, or simply because they are transgender.
Links to the series: Part One, Part Two, Part Three.
Photo credit: Amy Lieberman