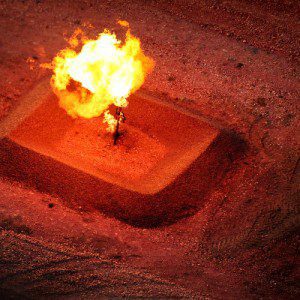 From Todd Melby for Prairie Public, a series of stories on the rising number of workplace deaths and injuries in North Dakota, where there has been an oil boom. North Dakota is now the most dangerous state in the US for workers, according to a labor union study, worse than Alaska – also an oil producing state.
Melby investigates in detail how and why a young oil worker, Dustin Bergsing, died, and the legal battle that produced evidence of "internal warnings about unsafe working conditions."
For more information on the "Black Gold Boom," visit Melby's project website. The public is listening, and commenting.
Photo of a natural gas flare, courtesy of Ben Garvin.