Uneven Results in Alaska Anti-Poverty Project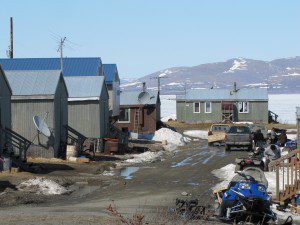 From Lee van der Voo, for InvestigateWest and the New York Times, the investigation of a federal anti-poverty program for Alaska fishing communities, which finds that lavish salaries for program leaders and a lack of oversight has undermined progress. Some villages still lack basic necessities such as sanitary toilet facilities for its public health care clinic.
An excerpt: "..the results on the ground, in rural community and economic development, have been deeply uneven, and nonexistent for many people who still gaze out to the blinking lights of the factory ships and wonder what happened.
'You eat from one bowl,' said Ivan M. Ivan, 67, chief of the native community here in Akiak, quoting the Yup'ik Eskimo cultural adage about shared resources. 'That didn't happen.'"