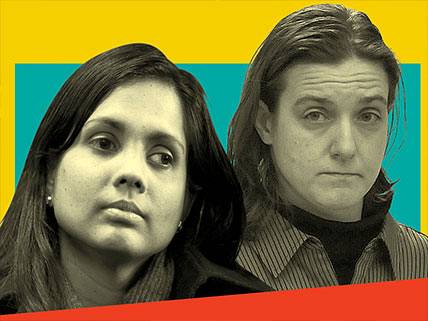 Over the last two years, the state of Massachusetts has dismissed 47,000 drug convictions and guilty pleas due to two tampering scandals involving drug lab chemists. Many more convictions are likely to be dismissed, with the total expected to exceed 50,000.
While the first scandal received more attention, mainly due to it being first and taking place in Boston, the second, centering on chemist Sonja Farak, may be worse, says FIJ grant recipient Shawn Musgrave. In a story for Reason, he writes that Farak's crimes were compounded by prosecutorial misconduct that the state's top court called "the deceptive withholding of exculpatory evidence by members of the Attorney General's office."
Because of the combined tampering and prosecutor misconduct, the Massachusetts Supreme Judicial Court dismissed thousands of cases Farak may never have even touched, including every conviction based on evidence processed at her lab from 2009 to the day of her arrest in 2013.
Musgrave's story reconstructs both scandals, and questions why a handful of prosecutors presided over one of the worst criminal justice failures in recent Massachusetts memory.
Photo illustration by Reason.