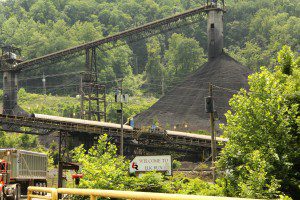 Graham Kates of The Crime Report has found that environmental violations are rarely prosecuted by the federal government.
An excerpt: …an analysis by The Crime Report of thousands of records compiled by the Environmental Protection Agency (EPA), reveals that enforcement of corporate environmental crime remains extremely rare.
More than 64,000 facilities are currently listed in agency databases as being in violation of federal environmental laws, but in most years, fewer than one-half of one percent of violations trigger criminal investigations, according to EPA records.
The Crime Report also put together a searchable database, of EPA violations, available to the public. [Reporting sponsored by the Park Foundation.]
Kates talked about his report on Democracy Now.