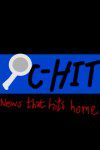 Connecticut's private employers have seen the price of health insurance premiums for workers and their families rise 102 percent since 1999, an analysis by the Connecticut Health Investigative Team shows. The amount that families pay for this coverage rose an even steeper 107 percent.
The increases came during a decade when median household income in Connecticut grew by less than one third.
C-HIT's review also found wide geographic variations in the insurance premiums charged for Connecticut families.
Click here to read more of C-HIT's findings.