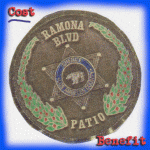 Reporting for Witness LA, Matthew Fleisher investigates campaign fundraisers that seem to influence assignments and upper level promotions in the Sheriff's Department.
"This summer, I received a phone call from a source in the Los Angeles County Sheriff's Department who said he had information about Undersheriff Paul Tanaka's pay-to-play scheme.
"Pay-to-play exists in the LA Sheriff's Department," he said. "I know because I paid."
I was shocked. I'd spoken to several donors to Tanaka's various Gardena political campaigns who alleged that donors were given preferential treatment in the promotion process. (Along with being the second in command at the nation's largest sheriff's agency, Tanaka is also the mayor of Gardena, and previously held a seat on the City Council.) But none went so far as to admit they intentionally paid to play—simply that they had been wrangled into donating by colleagues, or were friendly with Tanaka at the time and expected no recompense.
I confirmed the source's name on Tanaka's donor rolls as having given $100 for the year he named, as well as several names of other department members he claims were present at a fundraising event he described attending. He agreed to meet me for lunch to tell me his story, provided I refrained from using his name or including any identifying information about him for fear of retribution from the Sheriff's Department. In honoring that request, I'm calling him Deputy Brogan, though that's neither his name nor his rank." Click here to read more.