A key component of FIJ's program is recruiting and matching veteran reporters to mentor grantees. Mentors advise on reporting techniques, and also coach grantees through the writing phase. One grantee told us his mentor tutored him in the art of "unspooling" information.
This month, we profile our mentor Pete Carey, a Pulitzer Price winner who retired from the San Jose Mercury News.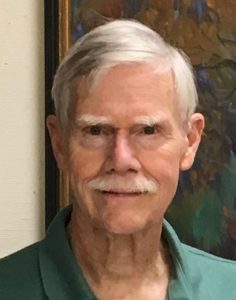 By Pete Carey
For the past few months I've been putting five decades of journalism to use at the Fund for Investigative Journalism. I'm a mentor to some of the Fund's grantees.
There aren't many kinds of reporting I haven't done. In more than 50 years I've done international, technology, defense, investigative, business and features reporting, and was even editor of a small town paper. But all that has been sitting on a shelf since I retired a couple years ago.
FIJ gives me a chance to help others.
Currently, I'm mentoring two smart science writers working on a book about earthquakes and modern energy; a seasoned journalist in Connecticut investigating the effectiveness of the state's lead abatement programs in low income areas; and a young freelance journalist working on a dynamite story about a hidden aspect of our flawed immigration system.
It's like being back in the game. It's a hell of a lot of fun.
Thanks to the Scripps Howard Foundation for their support of our mentoring program.