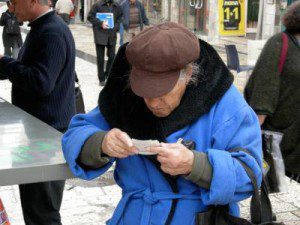 From Leah Samuel for PublicSource, the story of "Lottery Losers" and broken promises to use a substantial portion of Lottery proceeds for programs that assist the elderly.
An excerpt: "Lottery ticket sales have increased by five percent over the past five years, according to the Pennsylvania Lottery. But funding has decreased overall for county agencies that are supposed to receive lottery proceeds, resulting in complaints about long waiting lists for some services.
'We do have a waiting list for our lottery-funded care management program,' said Mary Phan-Gruber, deputy administrator for Allegheny County's Area Agency on Aging. 'We have 200 to 300 people on the waiting list for that program.'
County-based agencies provide direct services to the elderly, such as meal deliveries, health assessments, programs at senior centers and abuse investigations…
..Community services for the elderly didn't get additional money because it was sent to long-term-care homes instead.
'It really violates the spirit of the lottery law,' said M. Crystal Lowe, executive director of the Pennsylvania Association of aging agencies.
Photo: by David Bennett