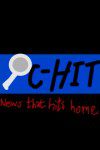 2011 Rob Gurwitt of the Connecticut Health I-Team – "Each time John Dempsey Hospital performs a cardiac valve surgery, the hospital receives a median payment of $82,589 from Medicare – about $23,000 more than the median paid to Danbury Hospital for the same surgical procedure.
A pacemaker implant at Dempsey, part of the University of Connecticut, costs Medicare about $20,000—$2,200 more than Yale-New Haven, $3,500 more than Bridgeport Hospital and $6,300 more than the Hospital of Central Connecticut.
Federal reimbursements for surgical procedures swing widely among Connecticut hospitals, a C-HIT analysis of available Medicare data shows, with Dempsey receiving a higher rate than other hospitals for most procedures. Yale-New Haven, Bridgeport and Windham hospitals also were consistently among the top five in Medicare reimbursements, according to the data.
Experts say the variation in Medicare payments is due to a variety of factors, including the type of hospital (teaching or non-teaching), regional wages and salaries, the income mix and sickness of patients and the number of tests and services provided…
…[T]here are other factors that push up costs at some hospitals, including a higher use of intensive-care beds, more visits by multiple doctors, and more tests such as MRIs and CT scans. Those treatment variables are attracting increasing scrutiny in Connecticut, as the state moves towards implementing health care reform and examines how hospitals are paid for services."