Gold Mining Trumps Conservation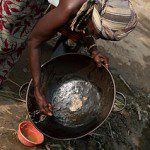 From Sierra Leone, Paige McClanahan and Felicity Thompson report for the Christian Science Monitor on the conflict between preserving nature and developing the economy through an environmentally risky gold mining operation. In this impoverished nation, gold wins.
"Tax revenue from the export of all of that gold could mean more money for schools, roads, hospitals, and the meager power grid in this infrastructure-poor country….
"But all that gold doesn't come without a price. The mining process will require the use of harsh chemicals like cyanide and caustic soda, some of which will be collected in an open tailings pond that will sit just next to a local village."
Photo by Felicity Thompson.
The Epidemic of Native Teen Suicides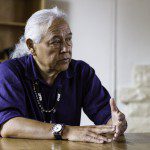 Reporting for Indian Country Today, 100Reporters.com, and NBC.com, Stephanie Woodard begins a series on young Native Americans who commit suicide, and the efforts to prevent those deaths.
"Native teens and twenty-somethings are killing themselves at an alarming  pace. For those 15 to 24, the rate is 3.5 times that of other Americans and rising, according to the Indian Health Service (IHS). Tribes have declared states of  emergency and set up crisis-intervention teams. The federal government included  10 tribes or tribal organizations in a recent round of 23 youth-suicide prevention grants; most will receive nearly $500,000 per year for three years.  That brings to 43 the number of indigenous groups that have received this  funding.
"That's good, but hardly enough, says former North Dakota Senator Byron  Dorgan, who chaired the Senate Committee on Indian Affairs for four years. Since  leaving the Senate, he has founded the Center for Native American Youth (CNAY),  which promotes Indian child health, with a focus on suicide prevention. He claims the IHS, which serves the nation's 566 federally recognized tribes, is chronically underfunded. "We need more mental-health funding and services to save the lives of our youngest First Americans," Dorgan says. "Tribes and  nonprofits may get two- or three-year grants to address an issue that cannot possibly be resolved in that amount of time. We fund programs, then let them fall off a cliff. The perception may be that tribes have a lot of gaming funds,  but that is simply not true for more than a few."
Photo by Joseph Zummo.
Human Rights Abuses On Trial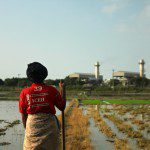 Writing for Mother Jones, and the Dallas Morning News, Ian Shearn and Laird Townsend report on a legal case with broad implications for human rights, involving American companies that conduct business in foreign lands. A Supreme Court ruling could open the door for ExxonMobil and other multi-national companies to face trial on human rights allegations.
Shearn and Townsend report: "As the Supreme Court grapples with its decision, ExxonMobil is in the process of pulling out of Aceh, abandoning the dwindling reserves of  the Arun gas facility. But losing or settling the case wouldn't noticeably move ExxonMobil's considerable bottom line. Of more concern might be the negative fallout that comes from being publicly associated with atrocities.
"You would think that ExxonMobil doesn't care," says Marco Simons, legal director for the advocacy group EarthRights International, who filed a brief for the plaintiffs in the ExxonMobil case. "But this matters to even big oil companies. They face a tremendous vulnerability to their reputation, not unjustifiably, but because the evidence shows complicity in series of abuses. Directors do not want to be associated at cocktail parties with mass graves in Indonesia."  Read the full article here. And visit Project Word  for comprehensive coverage of the issue.
Pay to Play in LA?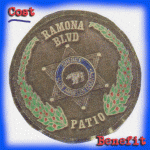 Reporting for Witness LA, Matthew Fleisher investigates campaign fundraisers that seem to influence assignments and upper level promotions in the Sheriff's Department.
"This summer, I received a phone call from a source in the Los Angeles County Sheriff's Department who said he had information about Undersheriff Paul Tanaka's pay-to-play scheme.
"Pay-to-play exists in the LA Sheriff's Department," he said. "I know because I paid."
I was shocked. I'd spoken to several donors to Tanaka's various Gardena political campaigns who alleged that donors were given preferential treatment in the promotion process. (Along with being the second in command at the nation's largest sheriff's agency, Tanaka is also the mayor of Gardena, and previously held a seat on the City Council.) But none went so far as to admit they intentionally paid to play—simply that they had been wrangled into donating by colleagues, or were friendly with Tanaka at the time and expected no recompense.
I confirmed the source's name on Tanaka's donor rolls as having given $100 for the year he named, as well as several names of other department members he claims were present at a fundraising event he described attending. He agreed to meet me for lunch to tell me his story, provided I refrained from using his name or including any identifying information about him for fear of retribution from the Sheriff's Department. In honoring that request, I'm calling him Deputy Brogan, though that's neither his name nor his rank." Click here to read more.
Park Foundation Supports Investigative Reporting
Washington – The Fund for Investigative Journalism is proud to announce that the Ithaca New York-based Park Foundation has awarded $75,000 for the third year running.
The grant will help underwrite the Fund's program to support independent investigative reporters who have the ideas, sources, and know-how to produce groundbreaking investigative journalism, but need help paying the expenses of reporting. The grants from the Park Foundation have generated dozens of high impact investigative reports during the past two years.
For example, Park Foundation support allowed the Fund to give a grant to journalist Tracie McMillan to research her much-talked-about book, The American Way of Eating. McMillan's findings provided the framework for a recent CQ Researcher report on the issues before Congress in the new farm bill. Simply put, McMillan explored why the typical food worker doesn't earn enough to buy healthy, nutritious food.
Support from the Park Foundation also enabled the Fund to help the New England Center for Investigative Reporting expose a profoundly unjust system of sentencing for juvenile offenders in Massachusetts. The three reporters on the project were finalists for the prestigious 2011 Livingston Awards for Young Journalists.
"The Park Foundation's support of the Fund is a recognition of the crucial importance of investigative reporting in our democracy," said Brant Houston, chair of the Fund's board of directors. "The Foundation's support has played a key role in sustaining investigative reporting during a time of major transformation in the news media. And it is an honor to receive the Foundation's continued support."
The Fund for Investigative Journalism is also supported by the Morton K. and Jane Blaustein Foundation, the Ethics and Excellence in Journalism Foundation, the Green Park Foundation, the Gannett Foundation, The Nara Fund, and many Washington DC area donors referred by the Catalogue for Philanthropy.
The Fund's board of distinguished journalists reviews reporters' applications for financial assistance and awards grants averaging $5,000. Over the past three years, the Fund has given out about one hundred grants.
The Fund also depends on donations from individuals. Donations can be made online, www.fij.org, or by mail to the Fund for Investigative Journalism, 529 14th Street NW – 13th floor, Washington DC 20045.
Reporting Grants Available
The next deadline for proposals is Monday, December 10, 2012, 5 p.m. Eastern time.
The Fund for Investigative Journalism (FIJ) seeks grant proposals for independent investigative projects from journalists who need support for travel and other reporting expenses. FIJ awards grants three or four times each year.
FIJ is interested in proposals that break new ground and expose wrongdoing. Projects relating to government accountability, environmental issues, and economic inequities in the United States, local or regional stories with national implications, and applications from ethnic media are strongly encouraged. FIJ also invites investigations of climate change issues. Proposed projects must be journalistic in nature; FIJ does not fund commentary.
For detailed instructions and online application form, click on "Apply for a Grant."
Questions? Contact Sandy Bergo, 202-662-7564, or fundfij@gmail.com.