FIJ Awards Grants to Investigative Journalists
WASHINGTON – The Board of Directors of the Fund for Investigative Journalism (FIJ) has awarded $63,000 in grants to 12 investigative journalists.
The grants help independent investigative reporters pay for the cost of reporting, such as travel, document fees, and other out-of-pocket expenses. The grant-making program is supported by The Reva and David Logan Foundation, The Morton K. and Jane Blaustein Foundation, The Herb Block Foundation, The Gannett Foundation, The Park Foundation, The Ethics and Excellence in Journalism Foundation, The Green Park Foundation, The Nara Fund, The Otto-Whalley Family Foundation, and generous donations from individuals.
FIJ is also supported by the John S. and James L. Knight Chair in Investigative and Enterprise Reporting at the Journalism Department in the College of Media at the University of Illinois.
Pro bono business advisory services are provided by Leigh Riddick, Associate Professor of Finance at The American University's Kogod School of Business. Pro bono legal services are provided by the Dykema law firm.
In FIJ's latest round, grants were awarded to:
Patrick Arden, New York-based investigative reporter
Nick Baumann, senior editor, Washington D.C. bureau, Mother Jones
Barbara Bernstein, Portland, Oregon-based radio and video producer specializing in environmental reporting
Sam Eifling, freelance reporter and editor
Li Miao Lovett, San Francisco-based environmental reporter
Jarrett Murphy, editor, City Limits
Shawn Musgrave, Boston-based investigative reporter
Wallace Roberts, independent journalist covering public policy issues
Halle Stockton, Pittsburgh-based reporter focusing on social justice issues
Viji Sundaram, San Francisco-based investigative reporter
Rone Tempest, Co-founder of WyoFile.com
FIJ grantees investigate abuse of power in the public and private sectors. Working with FIJ grants, reporters have exposed unjust deportation practices, federal contracting irregularities, and mismanaged anti-poverty projects – to name a few examples.
In addition to funding, interested grantees are eligible to receive mentors through partnerships with Investigative Reporters and Editors and the Society of Environmental Journalists.
The Fund for Investigative Journalism is an independent, non-profit organization that has supported hundreds of public service reporting projects since 1969, when it provided funding for Seymour Hersh to investigate the massacre of civilians in My Lai during the Vietnam War. His stories won the Pulitzer Prize. Recent FIJ grantees have also won prestigious journalism awards, including the Sidney Hillman Foundation Journalism Award, Investigative Reporters and Editors awards, and the Sigma Delta Chi award.
Links to FIJ-supported projects are posted on www.fij.org. The website also contains updated instructions for grant applications. The next deadline for applications is Monday, October 21, 2013 – 5pm Eastern Time. FIJ is now accepting applications for investigations of both domestic and foreign issues. Contact executive director Sandy Bergo, 202-662-7564, or fundfij@gmail.com with any questions.
Fast-Track Deportations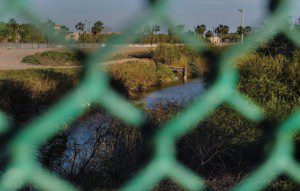 For The Chicago Reporter, Maria Ines Zamudio reports on deportations that are rushed through without hearings. An excerpt:
In recent years, Immigration and Customs Enforcement has been deporting more and more immigrants by bypassing formal court proceedings, the Reporter found. Reinstatement is one of several legal strategies devised for this effort. Others are known as "administrative orders," "expedited removals," "stipulated order of removals," "visa waiver removals" and "voluntary returns." All of these procedures enable speedy deportations without a judicial hearing.
The Chicago area of responsibility is an immigration enforcement zone that encompasses Illinois, Indiana, Kansas, Kentucky, Missouri and Wisconsin. More than 25,000 immigrants in that area received these fast-track deportations between fiscal years 2008 and 2011, the latest years for which the data are available. This number accounts for about 57 percent of all deportations carried out during that period, the Reporter's analysis shows.
Photo by: Maria Ines Zamudio
Up in Smoke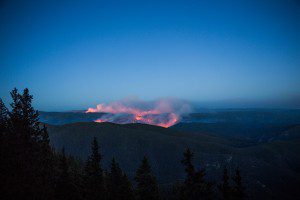 From Claudine LoMonaco, for the Sante Fe Reporter, an investigation of a national forest restoration project that "has gone haplessly awry."  An excerpt: "[The initiative's] aim is to thin and restore 2.4 million acres along the Mogollon Rim in northern Arizona, an enormous swath of land on four national forests stretching from Flagstaff to the New Mexico border, and reintroduce the natural fire regime. The idea was to have a business do the work—because the government can't afford to—and make a profit by selling wood products…"
"In May 2012, the Forest Service regional office in Albuquerque awarded the contract to an under-the-radar company from Montana called Pioneer Forest Products. But more than a year later, Pioneer hasn't thinned a single overgrown tree, because it's failed to attract any investors, and the project has stalled."
Photo Credit: Ryan Heffernan
The Tender Soldier
From Simon & Schuster,  The Tender Soldier: A True Story of War and Sacrifice, by Vanessa M. Gezari investigates the "Human Terrain System," a complex military mission that aims to understand the enemy in Afghanistan.
From the book jacket: "What happens when the Pentagon sends three Americans to help carry out the most audacious experiment since Vietnam? On the day Barack Obama was elected president in November 2008, a small group of American civilians took their optimism and experience to Afghanistan, then considered America's 'good war.' They were part of the Pentagon's controversial attempt to bring social science to the battlefield, a program, called the Human Terrain System, that is driven by the notion that you can't win a war if you don't understand the enemy and his culture. The field team in Afghanistan that day included an intrepid Texas blonde, a former bodyguard for Afghan president Hamid Karzai, and an ex-military intelligence sergeant who had come to Afghanistan to make peace with his troubled past. But not all goes as planned."
"Journalist Vanessa Gezari follows these three idealists from the hope that brought them to Afghanistan through the events of the fateful day when one is gravely wounded, an Afghan is dead, and a proponent of cross-cultural engagement is charged with his murder."
The New York Times gives the book a favorable review and concludes: ".. over all, Ms. Gezari's book powerfully humanizes the ways the counterinsurgency effort played out in Afghanistan. And it arrives at an important moment in the debate over the doctrine: as Iraq recedes in the nation's rearview mirror, and a final withdrawal from Afghanistan looms, the military again seems prepared to shrug off counterinsurgency as a distraction."