$50,000 Grant to FIJ from craigslist Charitable Fund
(Washington) The Fund for Investigative Journalism (FIJ) is pleased to announce it has received a $50,000 grant from the craigslist Charitable Fund.
The charitable fund is financed by donations from Craigslist Inc., the online classified listings site founded by Craig Newmark in 1995.
Based in San Francisco, the private foundation makes millions of dollars in grants each year to nonprofits active in areas such as environment, justice, non-violence, and journalism.
The craigslist Charitable Fund has also contributed support to such venerable journalism organizations as ProPublica, the Sunlight Foundation, the Center for Investigative Reporting, and the Poynter Institute.
The support received by FIJ was unsolicited and is unrestricted.
"This gift is welcome support that helps us underwrite investigative journalism. Resources for such work are shrinking, while the need for sharp investigative reporting is only increasing. We are grateful for this recognition of our work in supporting talented, independent journalists," said FIJ president Ricardo Sandoval-Palos.
The Fund for Investigative Journalism, founded in 1969, makes grants to independent investigative journalists to cover the costs of reporting, such as document retrieval, travel to develop and interview sources, and rental fees for multi-media production equipment.
In 2015, FIJ grantees produced more than fifty investigative stories in the United States and around the world.
Showdown at Sugar Pine Mine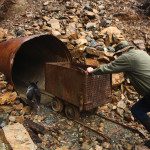 From Tay Wiles for High Country News, the story of another anti-federal management group in Oregon, this one called the Oath Keepers, in the south part of the state. They are stepping into a vacuum left by law enforcement budget cuts. Wiles also reports that the Oath Keepers helped galvanize the network of militia that are protesting near the wildlife preserve south of Burns, Oregon.
[Reporting sponsored by The Ethics and Excellence in Journalism Foundation.]
Photo credit: Brooke Warren/High Country News

Climate Funds Misused in Bangladesh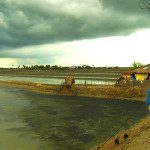 From Badruddoza Babu for Maasranga Television, an investigation of the use of climate funds in Bangladesh. Most of the money went to the least climate-affected areas, neglecting the most vulnerable coastal south. View the report here:
[Reporting sponsored by The Green Park Foundation.]
Photo credit: Mehedi Hasan