Head Count: How many people died during Hurricane Maria in Puerto Rico?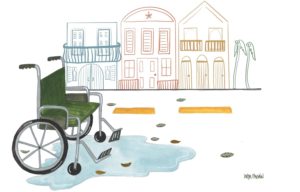 Radio Ambulante episode "Head Count" goes behind the scenes in Puerto Rico after Hurricane Maria hit the island on September 20, 2017. Ambulante's reporters went to court to get the Puerto Rico government to release the mortality data.  The program brings to light how hundreds of victims, mostly elderly, died, not during the hurricane, but in the six months after the storm.
The radio program was underwritten by the Ford Foundation, which sponsored the FIJ/Schuster Institute diversity fellowships.