American Dream On Hold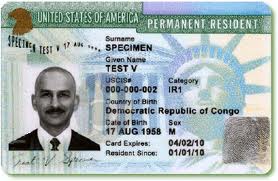 From VTDigger in Vermont, the story of a project that would lure foreign investors with the prospect of US residency – on hold after running into trouble with Vermont authorities.
An excerpt from the article by Nat Rudarakanchana and Anne Galloway: "Last spring, state officials became aware that a key participant in the project recently stepped down from a leadership role in the company. Richard Parenteau, the founder of DreamLife, who state officials say is now a 'background investor,' was convicted of perjury in Quebec last summer, according to court documents, after a decade-long dispute over a will. State officials say as a result of the conviction, Parenteau, a former Rock Forest (Quebec) chief of police, is no longer able to cross the border for meetings in Vermont. Parenteau has also been accused of violating labor rules in Quebec, according to court documents.
Over the last 20 years, Parenteau has created and dissolved more than two dozen companies in Florida and Vermont, some of which list his sons Marc-Andre and Richard Jr. as business associates, according to information from state websites. Five of the entities bear the DreamLife name, including an insurance company, a real estate firm and a finance company, all three of which are now inactive."